Testimonials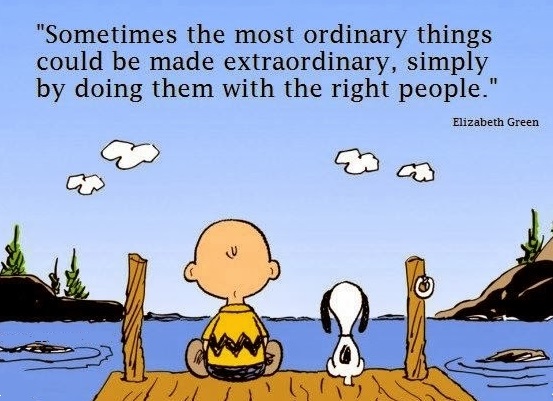 Testimonials

Destination World and Singles Travel Connections have been operating escorted small group tours for single travellers since 1999.  We are honoured to have so many repeat clients.
We will never forget you have a choice and promise to do everything in our power to ensure each trip exceeds your expectations.
We understand that each of our clients have their own personalities, but all share a common interest of being able to travel and see the world in a safe and fun environment and at the same time share the social camaraderie of travelling with a group of like minded singles.   We were delighted to receive these testimonials, many from people who first travelled some time ago, many who have made subsequent trips and referred their friends and many with bookings in place to look forward to,  but all who still hold dear the memories of their past holiday, which are living up to our promise, of lasting a lifetime.  
As a first time solo traveller, I was somewhat nervous about what lay ahead for a tour I had booked. Judith from Destination World Travel (DWT) alleviated all my fears and probably answered some pretty silly questions from me in the process.   I went on the Borneo tour and I have to say that it was the best trip I have ever been on. I put this down to the expertise,  knowledge and professionalism of DWT. They seem to know the best spots to stay and visit and know the right people wherever the trip is going to ensure their tour members have the best experiences.  If problems had been encountered on this tour, I would never have guessed it.  Being quite a shy person, I was anxious about traveling with people I had never met before.  I don't know why I was so worried. Everyone who attended was just lovely. You never felt left out but people also understood when you needed "me" time.  Would I go on a tour with DWT again? The answer is a resounding HELL YEAH!  Kirsty,  S.A.

I have travelled with Judith and Brian  on a number of occasions, mainly on cruises on the beautiful Crystal Symphony. I have enjoyed each and every trip, and all have been fuss free thanks to Judith's planning, attention to detail and willingness to assist with whatever arises. On a recent trip, I had the most dreadful flight, an on arrival at my destination, I contacted Judith to 'get me out of here a better way', and this was done immediately, despite the fact that Judith and Brian were about to leave on a trip.  Both Judith and Brian go out of their way to ensure everyone feels included and has a good time.    Jules,   Hobart

I travelled with Judith and Destination World Travel to Egypt and Jordan, having secured the last spot with the group.  It was with a little trepidation because it wasn't a trip with a 'big name tour company'.  I am pleased to say that I cannot speak highly enough of Judith's professionalism and organisational skills – the trip went off without a hitch, any delays or any of the other kind of 'nasties' that you sometimes read about.  My trip to Egypt was a birthday present to myself and Judith was kind enough to add a little extra in the form of "Happy Birthday" being sung to me in Egyptian and English whilst cruising down the Nile – what a fantastic memory!  What a fantastic trip!  What a fantastic company to travel with.
Carol – Conder, ACT.

I found Destination World Travel on the internet in 2010 and have travelled with them on 4 occasions…Africa (2), England/Scotland/Wales and a Fijian cruise….   Judith/Brian, are very professional and put together a wonderful itinerary of tours with great accommodation/food and transport.  I would highly recommend Destination World Travel.  Sharon Jones, Sydney

 I have taken 3 wonderful tours with Destination World Travel and can highly recommend this travel company. Judith & Brian are passionate about travel and attention to detail. They offer a unique service for single people who want to see the world without the hard work. I really like travelling in smaller groups and again they tick this box. The tours have all been well structured with great accommodation in centrally located positions.   Debbie  Victoria

"I don't like touring with a group"… Is a statement made by those who have never experienced touring with Brian and Judith. I was not a fan of group travel until I toured with a wonderful group of travellers, ably and humoursly led by Brian, through Alaska and Canada. The tour was so well organised and spectacular that upon my return, I created a picture book so that I will always have those memories of the people and places I visited. I am now preparing for my next adventure with Brian and Judith, a cruise through the Panama Canal. As often quoted, "All Aboard!"  Teresa, Perth

As a solo traveller I was very excited but also a little scared the first time I travelled overseas. I needn't have worried.  Destination World made me feel welcome and  among friends from the very first trip.    I've since caught up with old friends and made new ones on my next travels.  Accommodation has always been excellent , and I've visited some wonderful places.  Destinations are well chosen and everything is taken care of, so all you have to do is relax and enjoy.    Thanks Judith and Brian for your expertise and looking forward to more travels in the future.   Dianne W – Victoria

I have travelled with Singles Travel Connections on four occasions before and cannot speak highly enough about them. Everything is organised to perfection, accommodation is always excellent , and with the small group it soon becomes like travelling with a group of friends. Judith and Brian are great fun and extremely professional. I have no hesitation in recommending them to anyone thinking of travelling with them…. Pam…Melbourne

As a married woman wanting to see the world with a "non travelling" husband, DWT (Singles Travel) has been the best thing ever.  I'm about to embark on my 13th trip with Judith and Brian and hope to make many more in the future.  Thanks to Singles Travel Connections  I can see the world hassle free with fantastic accommodation and inclusions whilst travelling with like minded travel companions.  The choice of destination is always brilliant and after each amazing travel experience you can't wait to book the next one!  Carolyn – NE Victoria.   (p.s..I think it's 13… it may be more…… Kenya/Tanzania, River Cruise, Antarctic Cruise, Brazil/Iguazu, China, Turkey, Greek Islands, Botswana, Norway, Scandinavian Cruise, UK & India….)

I have enjoyed several trips with Judith and Brian. I can say that the entire experience is "hassle free travel". The care taken is extraordinary- from bookings, flights and documentation, quality hotels, great guides and drivers and the added bonus of either or both Judith and Brian, to ensure that everything goes well. The composition of the groups, mainly singles, and the inclusive nature of shared meals, experiences and planes, trains and automobiles is great. " Christine Gilbert NSW.

I've made numerous trips with Destination World Travel and every one – without exception – has been wonderful. I've made new friends on each trip who become old friends on the next one! Every detail is taken care of by either Judith or Brian who escort each tour and it is truly wonderful to just show up at the airport with my passport and not worry about another thing. — Carol S, Melbourne, Victoria

When I lost my wife a few years ago I thought my travelling days were over.  Apparently I snore and my wife always told me she was the only one who could put up with it.  A friend recommended Destination World and I was impressed by the speed at which Judith answered my questions and how at ease I felt from the very beginning.  I booked one trip to Vietnam to 'test the waters' and loved having a room to myself and not have to share.  I enjoyed meeting up with a few of the others from Brisbane before we left home and 'talking' to the others in the group via email.  The hotels and places visited were all fantastic, the local guide absolutely first rate and funny to boot, meals excellent and I had a ball.   I can't remember ever having been on a trip where I didn't have to worry about a thing and have booked another trip for next year.  I absolutely recommend Destination World Travel and Singles Travel Connections without any hesitation at all.  Gary, QLD

I have been on two trips with Judith from Destination World Travel, the first to Africa (Kenya and Tanzania, via Mauritius) in 2007 and The Greek Islands in 2008.  I enjoyed both trips immensely and would say that Judith is a fabulous companion to have with you on a tour.  She is so organised and nothing is too much trouble.  On the Greek Islands trip there was a huge drama at the end of the trip because of an industrial dispute in Athens.  We were stuck in Santorini for a couple of extra days (terrible shame to be stuck somewhere so beautiful!!) and Judith and her husband, Brian, who was back in Australia, worked around the clock to get everyone home safely and with as little fuss as possible.  Having travelled to Africa with Judith the previous year I knew that she would have everything under control and I was not the slightest bit worried about anything.  I had arranged my travel insurance through Judith and so she was able to do all the tricky stuff involved with arranging alternative flights home and extending our accommodation for the extra time we needed.  She is an amazing tour director and is more like a friend to everyone in the group.   The quality of the accommodation was amazing and I will always remember those holidays very fondly.  I  made lifelong friends and have regular catch-ups with the 'African Queens' even after 9 years, and I'm still in touch with our Masai safari driver as well.  I couldn't recommend Destination World Travel highly enough.  One of these days I will do another trip with Destination World Travel and I know that everything will run smoothly and without a hitch.  Superb!   Rae – Melbourne, Australia.

I've travelled twice, to different ends of the earth with Destination World, and would use them again without a moment's thought.  It was a very comfortable group to travel with, due largely to the easy engaging manner and local knowledge of the tour leaders.  Nothing went off the tracks – but when it did through circumstances beyond their control they took your problem on board and managed things that had to be done suddenly perfectly.  So, thanks – from an appreciative traveller.   Peter R, Melbourne

 I have been on a number of tours with this group. Brian and Judith take the hassle out of planning a single tour. They CARE about you as an individual. Transfers are included and because of the small group everyone gets to sit at the side of the viewing cars. Luggage is easily collected and stowed on the bus. We had a lot more time to see places because we could move so quickly.  I walked with the lions in Africa and it brought tears to my eyes. So much so that I got to have a second turn. Thank you Brian. That's what a small tour can get you.   In Peru I was ill and they organised a Doctor to visit. Thank you Judith as on my own I probably would have struggled on. For meals not included the two of them could always suggest a number of places to dine. There was ample free time to shop or just relax.  On cruises we often met for breakfast, lunch and dinner. We often went as a group even on our free days. Finding Internet in towns can be difficult but not when your guide knows where to go. Thanks Brian in the Falklands.  I have never had a bad tour with this group. Heather from Victoria.

I had the joy to be on a South America/Antarctica trip with Judith and Brian.  The attention to detail and our comfort was superb, I felt completely safe all the time.  I can't recommend them enough…A really nice group of people to travel with.  Don't hesitate to put your trust in them. Lorraine – Geelong, Victoria

Sue and I met on a Destination World trip to Japan which is not the plan for singles travel. Despite that we had a wonderful time in Japan and intend to return. Judith and Brian and the local guide were just great. Subsequently, we joined them again for a cruise to Antarctica this year and it exceeded our expectations, which were already high. It was absolutely fabulous. We are both extensive travelers and have found the smooth arrangements that Judith and Brian put in place make travel a joy. Jeff, Sydney NSW

A number of years ago I had the privilege of booking with Judith at Destination World Travel for two trips to Vietnam with Brian escorting. Judith takes care of all the arrangements in a extremely friendly and professional manner.  Brian took great care of escorting us thru airports etc and whilst in Vietnam took us to very interesting places. Plus he knows where to go for the best food available and the shops to go to.  They conduct a section of travel aimed at people who travel alone and at each overnight stop you have a room to yourself. Oh and each group is limited to no more than 10 or 12    The wife and husband team of Destination World Travel are the best.   Adrian Miller, Adelaide

I have travelled with Judith and Brian and Destination World on many occasions – 7 or 8 times I think. I cannot say that I have been disappointed with any of my trips. Judith and Brian go out of their way to ensure that everyone is included and has a good time. All hotels and cruises are of the best standard you can get. Its great value for money.   Carla, Lithgow NSW.

I have been on three trips with Singles Travel Connections and they have all been fantastic. My first was a cruise on Crystal to Alaska via the inside passage which was two holidays in one…..a cruise on a most luxurious ship and seeing the amazing sights of Alaska. I then went to Africa (Kenya and Tanzania) which was an unforgettable experience with the most amazing accommodation. Then I did the Vietnam/Cambodia trip. The tours are very professionally run, well escorted but with plenty of free time, friendly people and ALWAYS the most amazing accommodation. Very highly recommended. My only complaint is you have to book so far ahead!   Peter G. Melbourne

I have no hesitation whatsoever in recommending Destination World and Singles Travel to like minded single travellers. I have travelled with them on many occasions and found their organization for each trip first class. Judith's attention to detail leaves you with absolutely nothing to worry about other than what new adventure awaits tomorrow! There is the added advantage that you are traveling with other singles so are not the 'odd man out' and therefore a lot easier to mix and not feel to be intruding on other couples.  Des – Melbourne, Victoria

During January and February this year (2016) I went on my first Destination trip to South America and Antarctica. Everything about the experience was just fabulous, from the organisation, hotels we stayed at, the cruise ship and most of all, meeting Judith and Brian and my fellow travellers. It was very relaxed and we all did as we chose, especially on the cruise, meeting up for a casual lunch and dinner every night (really miss the food!)   and any entertainment so you never felt isolated and had great company and a lot of laughs.On arriving home it almost felt like it was a wonderful dream. So much so, I have already booked another trip to Fiji in September. Most definitely would say a trip of a lifetime.  Liz M Perth  West Aust

I was so unsure about travelling on a group tour but I loved every minute of travelling with Destination World /Singles Travel Connections.  Everything went without a hitch. I've made 3 trips now – Vietnam and Cambodia,  Africa and a cruise to Alaska.  All were absolutely amazing.  Hotels were excellent, buses fantastic as everyone had two seats to themselves, the local guides were terrific and Brian and Judith made sure we didn't have to worry about a thing. All the groups got on well together and many of us still keep in contact.   I have no hesitation in recommending Destination World to my friends and look forward to the next trip I do with them.   David, Sydney, NSW

As an older person, now on my own, I have very much enjoyed my three trips with Destination World.  They have been very enjoyable and were totally seamless as Judith and Brian work hard to make them so and both are a pleasure to be with as one or the other (or both) accompanies each tour. I am now looking forward to my next holiday with them.   Wendy, Brisbane

My first trip with Destination World Travel was to China in 2007. Both the sole occupancy of a room without the single supplement cost and three/four night stopovers in each place were huge drawcards for me. The 3-4 night stays in each place were a godsend for me on that particular trip. Unfortunately I became ill and ended up in hospital on a drip. The help I had from Brian was tremendous, certainly above and beyond the call of duty. Thank heavens for the guides because neither Brian nor I could speak Mandarin and the hospital staff could not speak English. There were some hilarious moments at the hospital when I think about it now.     Since then I have travelled on five other trips with DWT and thoroughly enjoyed them all.  Still have the sole occupancy of a room and still the 3-4 night stays in most places. I also like being introduced to my fellow travellers even if only via email before leaving Australia. It is almost as if you know everyone before you meet them so there is no need for name tags. I have even remained friends with some people I have met on the various trips.   I have found Judith and Brian to be extremely professional when having to deal with various hassles that crop up. If I was overseas and a man-made, natural or personal disaster occurred either in the country I was travelling in, or at home which involved me, I would not want to be with any other travel company. I just wish I had the finances to go on all their trips.   Helen, Ipswich Q'ld

I had the pleasure of travelling with Judith and Brian back in 2009 when I booked with Destination World Travel for their Vietnam/Cambodia trip and it was one of the best decisions I have ever made.  I'm sure many of you are feeling a little hesitant at booking, I can assure you, I was feeling exactly the same, but all my fears and worries were unfounded, as Judith and Brian were so lovely and had everything under control.    The hotels were fantastic and the food fabulous, all I had to do was sit back, relax and enjoy along with the rest of the group, who were also lovely and friendly.  The places we saw were amazing, some breath taking and the trip was absolutely awesome, lots of laughs and I loved " the choir practice!!!!  It is my aim to travel with Judith and Brian again in the future, when time and funds allow, it was the trip of a lifetime and I have very fond memories which I will treasure forever.  So I hope this helps, I could write heaps more, but don't want you all nodding off! please do yourselves a favour and BOOK NOW you will not be disappointed , it was one of the best things I have ever done.  Sandy Moss  Adelaide

I made my first tour with Destination World Travel in 2009 which was a 10 day cruise of the Baltic Sea, visiting such amazing countries as Holland, Sweden, Denmark, Norway and Russia.  We sailed on the wonderful ship ""Crystal Symphony"" which belonged to the Crystal Cruises Company.  I found Judith & Brian to be a wonderful couple who were always willing to be at our beck and call if we required information, advice or any other assistance.  The Crystal Cruise line absolutely has the best accommodation, crew, food etc., and it was a wonderful First experience travelling with Destination World Travel.  My second tour was in 2010 when I flew into New York to commence a 19 day cruise with the fantastic ""Crystal Symphony"" again – this time from New York to Los Angeles – via the Panama Canal.  We were blessed with wonderful weather and a great group of companions booked to sail in our Single cabins, once again experiencing the great staff, entertainment, etc., with Judith and Brian once again making sure we were always happy. My third time travelling with Destination World Travel was early in 2014 when I flew from Australia to meet the group in South Africa.  We first met at Johannesburg, next travelling to the Cape and then travelling to and through 3 great Safari Parks.   The amazing and exciting experiences we had with a varied group of wild animals was more than expected and my Walk with the Lions will never be forgotten. My last voyage with Destination World and Crystal Cruises was in late 2014 when the ship sailed from Sydney to Bali.   The night of our return flight to Sydney was made all the more pleasant due to all the care and concern for our comfort as we waited in an amazing Hotel for our many separate flights to our home towns. I always recommend Judith and Brian to anyone who mentions they would love to go on a cruise – especially those who do not have a partner to travel with.  I hope to be able to travel with Destination again very soon.    June Holmes, Sydney, Australia

I decided a few years ago that i needed to travel as a now solo person. I saw an article in the SMH about solo tours. I bit the bullet & booked a tour to Vietnam & Cambodia with Judith & Brian. It was the best decision I could have made. The groups are small ( which is so good), the ability to contact others on the tour , if desired, before travelling is a plus. I have now been on 3 more tours with them. Brian &/or Judith are on all tours & really look after us.  Go for it! Maggie (Sydney)
To contact us for reservations or enquiries:
Destination World Travel

PO Box 2040

South Plympton    South Australia   5038      Australia
Phone:  08-8293-6988   Outside of Australia 61-8-8293-6988

Fax:  08-8293-5988        Outside of Australia 61-8-8293-5988