Silversea Silver Spirit Southampton, England to Reykavik, Iceland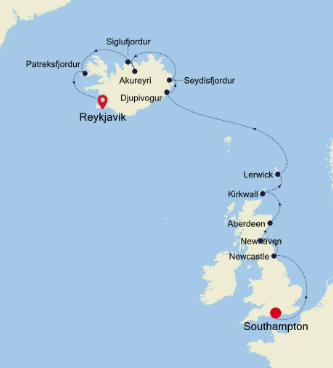 Come and join us on board the luxurious Silversea Silver Spirit as we sail from Southampton to Reykjavik.  Refurbished and remodelled in 2018, Silver Spirit is the epitome of Silversea elegance. With a guest capacity of 608,  large open spaces,  many dining options and all-suite accommodation, Silver Spirit is a modern answer for ultra-luxury cruising.
Southampton, UK  –  Reykjavik, Iceland
 07 August, 2024   – 20 August, 2024
Guaranteed SINGLE occupancy
2 countries and 12 ports with a choice of shore excursions from each port included in the price, all meals, drinks, gratuities and entertainment included in the price. Even International economy class airfare is included together with a transfer in each direction from your home to airport (within 80km) and then to the ship. Option to upgrade to business class or take an air credit if you prefer to make your own air and transfer arrangements.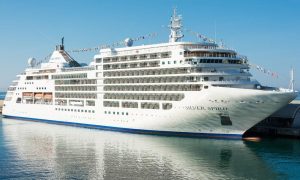 Cruising along the east coast of UK, we arrive into Edinburgh in time for the once in a lifetime experience of the famous military tattoo.  The sounds of bagpipes, drums and exploding fireworks echoing from the robust walls of Edinburgh Castle welcome you and if you are interested in seeing this spectacle, you must book early for the Silversea excursion.    Enjoy privileged access to all the pomp and pageantry before discovering the Orkney Islands' Neolithic history. Next, it's on to the UK's northern tip, docking amid the Shetland Islands' emerald-splashed cliffs. The thrilling scenery comes thick and fast – prepare for Iceland's geothermal glory –think soaring volcanoes, gouged fjords and thrashing waterfalls.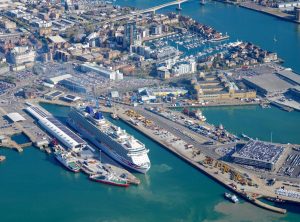 Day 1   07 August, 2024   Southampton, England   Ship sails at 7pm
For those travelling on Silversea packaged flights, you will be met at the airport and transferred directly to board Silver Spirit.  You may opt to spend additional time in UK or Europe pre-cruise, however in that case transfer from airport to hotel will be at your own expense.   Home of the ill-fated Titanic departure, Southampton has a long maritime history. Henry V's fleet bound for the battle of Agincourt left from here, as did the Mayflower (not from Plymouth as many believe) and the great British ocean liners, Queen Elizabeth 2 and Queen Mary both departed on their maiden voyages from the port.
Today Southampton is the cruise capital of Northern Europe, so expect a city that understands how to have fun. This comes in a variety of ways: a castellated old city that has lots of charm, some excellent museums (the most notable of which is the Sea City Museum) and extensive green spaces. Authentic Tudor remains provide a fascinating insight to 15th century living while other landmarks date back even further. A stroll around the city is generous in its attractions, so there is no better way to see Southampton than on foot.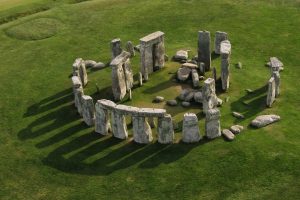 Southampton's location of the south coast of England means just a short distance away lie some interesting spots. Pre-historic enigma Stonehenge is less than an hour away while the quintessentially English market town Salisbury is perfect for a bit of shopping. Both are well worth a visit. For those who prefer their entertainment crafted by Mother Nature, a short ride to the New Forest will give you peace; think idyllic glades, ancient woodland, open moors, heathland and cliff top walks.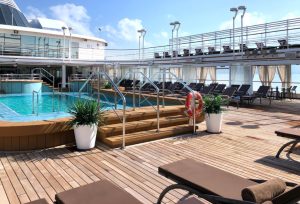 Day 2   08 August, 2024 Day at sea
Days at sea are the perfect opportunity to relax, unwind and catch up with what you've been meaning to do. So whether that is going to the gym, visiting the spa, whale watching, catching up on your reading or simply topping up your tan, these blue sea days are the perfect balance to busy days spent exploring shore side.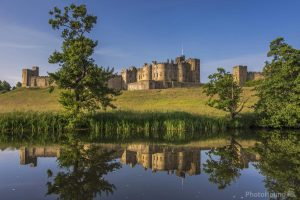 Day 3  09 August, 2024  Newcastle, England   Ship arrives 8am and departs at 10.00pm
Choose from 6 complimentary excursions e.g.  Newcastle City of Culture & Angel of the North, Hadrian's Wall and Roman Fort, Newcastle on your own, The Alnwick Garden,  Alnwick Castle, Scenic Northern Penninnes.
Once a shipbuilding city, Newcastle, remains proud of its history and there's plenty of it to see, from Roman ruins to its more recent industrial days.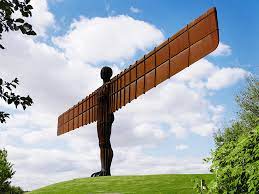 Welcoming visitors to the area is the unmissable modern sculpture, Sir Antony Gormley's Angel of the North. This is public art on a massive scale at over 20ms high, a cherished landmark.  The cities of Newcastle and Gateshead face each other across the River Tyne and are united by seven bridges across a spectacular riverside. See for yourself the innovative Gateshead Millennium Bridge in action, a sweeping arc of steel, tilting to allow boats to pass. The Discovery Museum, bursting with interactive displays, is a thoroughly modern place to learn all about the city's past. Meanwhile, the Baltic Centre for Contemporary Art, housed in a landmark, industrial building is a hotspot for modern art lovers. It's a passionate city, bursting with character and it's the friendly locals that make Newcastle a truly special place to visit. "Geordies," as they are often called, embody the pride, industriousness and resilient spirit of their city and they like to celebrate the fact by having a good time!  Get ready to be charmed by the famous Geordie spirit in a city with award winning restaurants and a thriving nightlife. Live music, comedy, theatre sit comfortably alongside the clubs, cocktail bars and independent breweries.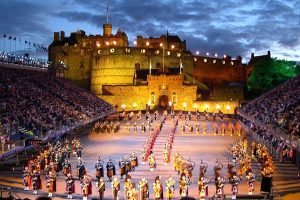 Day 4  10 August, 2024  Newhaven (Edinburgh), Scotland   Ship arrives at 8am and departs at 11pm  *Choose from 7 complimentary shore excursions e.g.  City of Edinburgh and its Castle, Edinburgh Panoramic Drive, Braveheart Country & Stirling Castle, Rosslyn Chapel, The Royal Edinburgh Botanic Gardens, The Royal Yacht Britannia Exclusive (after hours evening), Exclusive morning at the Royal Yacht Britannia or choose from 5 others at additional cost e.g.  the 5 hour evening performance of the Military Tattoo.  Tickets for this spectacle must be booked well in advance.   Edinburgh is to London as poetry is to prose, as Charlotte Brontë once wrote. One of the world's stateliest cities and proudest capitals, it's built—like Rome—on seven hills, making it a striking backdrop for the ancient pageant of history. In a skyline of sheer drama, Edinburgh Castle watches over the capital city, frowning down on Princes Street's glamour and glitz. But despite its rich past, the city's famous festivals, excellent museums and galleries, as well as the modern Scottish Parliament, are reminders that Edinburgh has its feet firmly in the 21st century. Nearly everywhere in Edinburgh (the burgh is always pronounced burra in Scotland) there are spectacular buildings, whose Doric, Ionic, and Corinthian pillars add touches of neoclassical grandeur to the largely Presbyterian backdrop. Large gardens are a strong feature of central Edinburgh, where the city council is one of the most stridently conservationist in Europe.
Arthur's Seat, a mountain of bright green and yellow gorse, rears up behind the spires of the Old Town. This child-size mountain jutting 822 feet above its surroundings has steep slopes and little crags, like a miniature Highlands set down in the middle of the busy city.
Take time to explore the streets—peopled by the spirits of Mary, Queen of Scots; Sir Walter Scott; and Robert Louis Stevenson—and pay your respects to the world's best-loved terrier, Greyfriars Bobby. In the evenings you can enjoy candlelit restaurants or a folk ceilidh (pronounced kay-lee, a traditional Scottish dance with music), though you should remember that you haven't earned your porridge until you've climbed Arthur's Seat. Should you wander around a corner, say, on George Street, you might see not an endless cityscape, but blue sea and a patchwork of fields. This is the county of Fife, beyond the inlet of the North Sea called the Firth of Forth—a reminder, like the mountains to the northwest that can be glimpsed from Edinburgh's highest points, that the rest of Scotland lies within easy reach.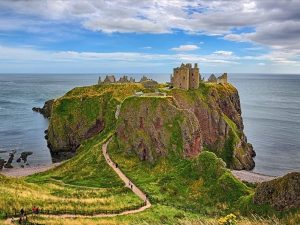 Day 5   11 August, 2024    Aberdeen, UK   Ship arrives at 8.00am and departs at 6pm   *Choose from 4 complimentary excursions e.g. Pitmedden Gardens, Balmoral Castle & Royal Deeside, Stonehaven Cliff Walk and Dunnottar Castle, Leisurely Granite City & Winter Gardensor or choose from 5 others at additional cost.
The Granite City sparkles like silver in the Scottish sunshine, and there is over 8,000 years' worth of history to dig into in this pretty city of cobbled streets and hunched cottages. Located far to the north of the British Isles, Aberdeen is third only to Edinburgh and Glasgow in terms of size. Shaped by its maritime location, granite foundations and offshore oil industry, today's Aberdeen is a prosperous powerhouse, alive with arts and culture.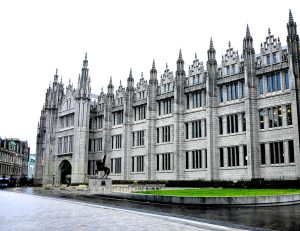 Surrounded by the Cairngorms Mountains' sepia-hues – and the North Sea's windswept coastline – Aberdeen was forged by the granite quarried from its earth. Local stone is everywhere from the Houses of Parliament to Waterloo Bridge – but arguably the finest examples of the material's beauty are in the city itself.
The barnacled spikes of Marischal College – the world's second largest granite building – and the grand turreted masonry of the Town House leave a lasting impression. Johnston Gardens add some colour to the city's canvas, and you'll often spot wedding dresses floating among the blooming rhododendrons and ornate bridges. Aberdeen Maritime Museum takes visitors on a voyage through the region's seafaring heritage, and North Sea oil exploration. Stop for a coffee and watch fishing vessels and trawlers toing and froing from the harbour, surreally mingling with city centre buildings in the unusually central harbour. Old Aberdeen is a fairy-tale walk of cobbled streets and eccentric stone houses where no stone is the same, while the Footdee fishing village, or 'fittie' as the locals pronounce it, consists of historic leaning cottages and ramshackle huts for the city's fishing community.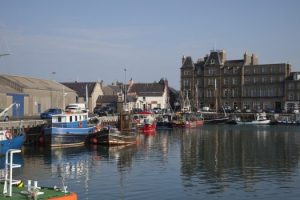 Day 6   12 August, 2024   Kirkwall, Orkney Islands, Scotland   Ship arrives at 8am and departs at 11pm  *Choose from 3 complimentary excursions e.g.  Neolithic Discovery  Panoramic South Isle, Scenic North Orkney or choose another at additional cost.
Scattered just off the northern tip of Scotland, Kirkwall is the capital of the Orkney Islands – a scenic archipelago of fascinating, dual heritage. The Viking influence is deep, while a prehistoric past and World War history adds to the endless stories that these dramatic islands have to tell. Sparse and beautiful, let the sweeping seascapes of frothing waves enchant you as you explore. Windswept beaches are inhabited by whooping swans, while grassy cliffs hide puffins amid their wavy embrace. Sea caves and crumbling castles – and the dramatic meeting of the North Sea and the Atlantic Ocean add to the romantic beauty of these lands, which may be physically close to the UK, but feel an entire world away.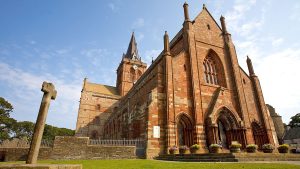 The sandstone St. Magnus Cathedral is the centrepiece of Orkney's main town – a place of winding lanes and atmospheric walks – and Britain's northernmost cathedral is a masterpiece that took 300 years to complete. Started in 1137, the beautiful cathedral is adorned with mesmerising stain-glass windows and has been evocatively named as the Light of the North. Look down over the ruined Bishop's and Earl's Palaces nearby from the tip of the cathedral's tower. Or, test out the islands' history-rich distilleries, which produce smokey single malts – said to be the best in the world. You can also venture out to Europe's best-preserved Stone Age Village, at the extraordinary World Heritage Site of Skara Brae.
D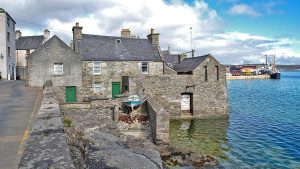 ay 7   13 August, 2024    Lerwick, Shetland Islands, Scotland   Ship arrives at 8am and departs at 6pm  *Choose from 3 complimentary excursions e.g.  Jarlshof & Scenic Mainland Drive, Scenic Western Shetland, Spectacular Northmavine or choose from 5 others at additional cost.
Adrift between the Scottish and Norwegian coasts, the craggy Shetland Islands form the most northerly point of the British Isles. Sprawling across 100 islands, connected by sandy bridges and crisscrossing ferries, explore the highlights of this scenic archipelago outpost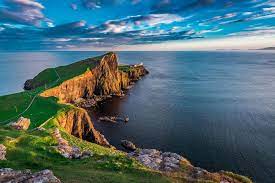 With incredible Neolithic history, spanning 5,000 years of human heritage, these islands, which sit just shy of the Arctic Circle, are an isolated and immense treasure trove of history and thrilling scenery. Look out over dramatic coastline from atmospheric Iron Age towers. Sweeping, windswept beaches and wisps of sand connect islands and rugged cliffs – stand back as the sounds of the waves smashing against the shore and calling gulls fills the air.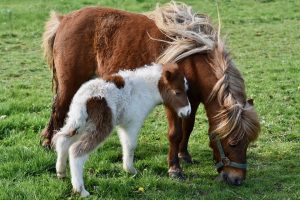 The islands are also home to some of the most adorable four-legged creatures you'll ever meet, the diminutive and wavy-fringed, Shetland Ponies who roam the hills and reach a maximum size of 42 inches. Don't be fooled, though, they are amongst the strongest and toughest of all breeds. Their existence here points to Viking history, as local horses bred with ponies brought ashore by Norse settlers, creating the lovable crossbreed that is an icon of these islands today.\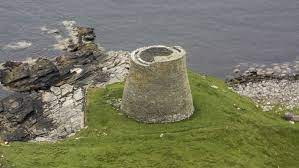 The towering Broch of Mousa is perhaps Europe's best-preserved Iron Age building – and one of the Shetland's finest brochs – a series of round, stone towers, believed to have been constructed around 100 BC. Seals and birdlife ensure that the isolated islands are always well-populated with life – and you can embark on hikes to discover their coastal homes. Lerwick is the islands' capital, and there's a charming welcome on offer, as you arrive before the waterfront of stone buildings, which cascade down to the shore.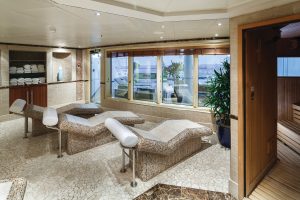 Day 8    14 August, 2024   Day at sea The Silver Spirit offers those who love to lounge a spacious pool deck with a pool bar nearby. Indulge yourself in a relaxing treatment at the Zagara Beauty Spa where you can get a massage and then head to a Turkish Hammam to relax. A wide range of spa treatments, from facials to full body massages, await you in this luxurious spa. Separate men's and women's areas make it possible to sit back and relax in the sauna before your spa services.  Stay active while you cruise by attending one of the many fitness classes offered at the fitness center and in the onboard pool. You can also work out on your own on the many machines or schedule some personal training time.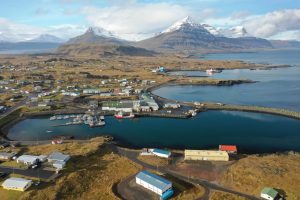 Day 9    15 August, 2024  Djupivogur, Iceland   Ship arrives at 8am and departs at 11pm   *Choose from 3 complimentary excursions e.g.  Djupivogur Nature Walk,  Culture Walk, Black Beaches Walk or choose from 2 others at additional cost.
Slow the pace and discover the refreshing approach to life that Djupivogur has made its trademark. You can leave your phone behind as you step out into this Icelandic town, which has won awards celebrating its leisurely outlook and stubborn rebellion against the frenetic pace of modern life. Sitting on a peninsula to the south-east of Iceland, the glacial approach to life here wins many hearts.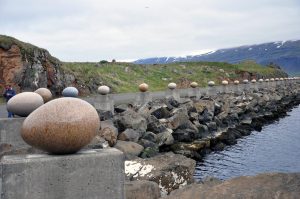 A place where hammers knock on metal in workshops, artists ladle paint onto canvases, and where you might spot a few Icelandic horses roaming across mountains, Djupivogur is an uninhibited artistic hub – full of makers and creatives. The most expansive project is the 34 egg sculptures that dot the coastline, created by the Icelandic artist, Sigurður Guðmundsson. Each egg represents a different native bird species. Fishing remains the primary industry, and you can savour the soft fruits of the labour in restaurants serving up smoked trout and fish soup within their cosy confines. Wander the surrounding landscapes, where snow-freckled mountains rise, and lazy seals lie on dark rock beaches, to feel Djupivogur's natural inspiration seeping under your skin. Alive with greens and golds in summer, further ventures reveal glaciers and the sprawling waterfalls of Vatnajökull National Park. The cliff-hugging puffins of Papey Island are a must see, while Bulandstindur Mountain's pyramid shape is a stand out even among these fairy-tale landscapes.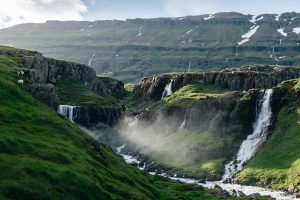 Day 10    16 August, 2024    Seydisfjordur, Iceland   Ship arrives at 8am and departs at 5pm  *Choose from 5 complimentary excursions e.g.  Hiking Chasing Waterfalls, Nature Reserve Escape, Vök Nature Baths, Seyðisfjörður Town Walk and East Iceland's Treasure.  A world of tumbling waterfalls and colourful creativity, Seydisfjordur is Iceland at its most epic and eccentric. A spectacular fjord lends the town its name, and the structures are dwarfed by this majestic setting, as they huddle around its glassy waters. Sail around the fjord, head out on a kayak amid the scenery, or venture to meet Puffins and other nesting birds settled on sharp cliffs. Encounter sea lions, or try some fishing as you immerse yourself in this highlight of the wild and wonderful Eastfjords.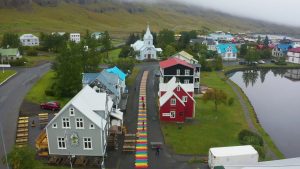 Herring fishing sustained this settlement founded by Norwegians in 1848, leading to a town of colourful wooden buildings, which gleam white against the moody scenery's palette, providing a spirit-lifting splash of colour during the harsh winter months. A rainbow pathway leads to a pretty, pastel-blue church and there's more local art and culture to unravel at Skaftfell, which displays bright and bold contemporary art.  Waiting on the open jaws of the Seydisfjordur, this is a gloriously picturesque town, and the steep fjord banks reflect beautifully on the smooth waters below. The snow-capped Bjólfur mountain stands above the town and invites you to crunch along hiking trails amid untouched nature – rewarding with mesmerising views across the fjord and town below. The remote and gorgeous Skalanes Nature reserve is a major draw, with 47 bird species resting on its dramatic bird cliff, along with countless plant varieties.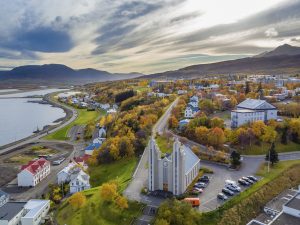 Day 11    17 August, 2024    Akureyri, Iceland    Ship arrives at 9am and departs at 6pm.  *Choose from 3 complimentary excursions e.g.  Scenic Godafoss Waterfall, Jewels of the North, Myvatn Nature Baths or choose from 2 others at additional cost.
Iceland's Capital of the North is the gateway to a thrilling land of roaring waterfalls, soaring volcanoes and glorious wildlife. It may lie a mere 60 miles from the Arctic Circle, but Akureyi blossoms with a bright, cosmopolitan feel, and explodes into life during the summer months, when its outdoor cafes and open-air bathing spots fill up with visitors ready to immerse themselves in Iceland's cinematic scenery.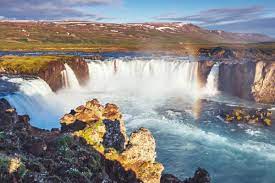 Feel the thundering impact of Iceland's celebrated natural wonders shaking your bones at Godafoss Waterfalls, known as the 'Waterfalls of the Gods'. Here, the Skjálfandafljót river unleashes a colossal torrent of water over charcoal-black rocks below. Or, find some peace at the Botanical Gardens, which opened in 1957 and offer space for contemplation – amid plants that bloom with unexpected vibrancy, even at this northerly latitude.
The Lutheran, Akureyrarkirkja Church rises like a grand church organ and is the town's most striking landmark. The 112-step climb is worth the effort to see light flooding in through its narrow stain glass windows, spreading colourful patchworks across the interior. Magic and mythology are important elements of Icelandic folklore, and you'll even bump into giant sculptures of grizzled, child-snatching trolls on the town's high street. Or, meet more earthly – but no less magical – creatures in the waters around Akureyi, where immense blue whales cruise by and dolphins playfully leap.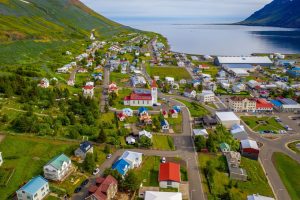 Day 12    18 August, 2024    Siglufjordur, Iceland    Ship arrives at 9am and departs at 6pm.  *Choose from 2 complimentary excursions e.g.  Siglufjörður Herring Show with Tasting, Chocolate & Beer tasting.
A tiny town in the scenic north of Iceland, cosseted away by a jagged wall of mountain peaks, Siglufjordur is an isolated gem. With just over a thousand residents, Siglufjordur takes its name from the glassy fjord that stretches out nearby. Iceland's northernmost town, only a single-lane road tunnel, bored through the snow-capped mountains, provides a land link with the rest of the country. This evocative remoteness appealed to dark Nordic Noir writers – and the town has found recent fame as the star of the TV show Trapped. A much warmer welcome awaits you in real life than in fiction – fortunately.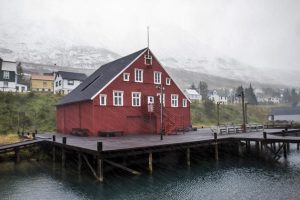 Siglufjordur is a historic Atlantic capital of herring fishing. The biggest maritime-themed museum in Iceland, it spreads across three buildings and covers every element of the town's relationship with its fishing waters – from expedition to preparation and preservation. While the industry has dried up since its heyday, wander to the harbour for views of the pretty town's cherry and lemon coloured former warehouses. Swirling seagulls look for offcuts, while fishermen sandpaper and varnish tiny vessels. Take a boat out around the scenic fjord, or embark on lengthy hikes out and above this romantically isolated outpost. The sounds of beautiful duo vocal harmonies and accordions are often heard echoing along the street.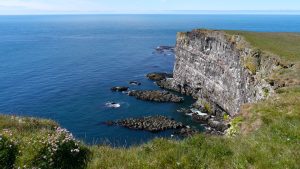 Day 13    19 August, 2024    Patreksfjordur, Iceland    Ship arrives at 8am and departs at 6pm.  *Choose from 2 complimentary excursions e.g.  Látrabjarg Bird Cliff and Patreksfjörður Fish-Tasting Walking Tour
Sitting in the finger-like scenery of the Westfjords – which flays out from the mainland to form one of Europe's most westerly points, Patreksfjordur has barely 700 inhabitants.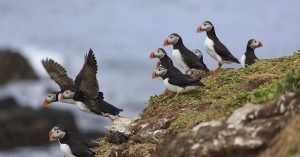 Discover wonderful crowds of birdlife clinging to the dramatic cliffs, as you embark on adventures amid the Westfjords, discovering flat-topped mountains, cutting inlets and evocative, windswept beaches. With their bright beaks and amiable features, puffins are some of the most beautiful birds in the world – and they nest in huge quantities on Látrabjarg cliff, close to Patreksfjordur. Vertically steep and imposing, the birds are safe from predators like foxes here, as they live and breed on the dramatically steep drop-offs. Wander to see them thriving in their natural habitat, clinging to cliff ledges. You can also encounter gannets and guillemots, as well as an estimated 40% of the world's Razorbill population.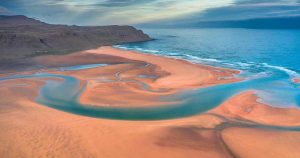 Rauðasandur beach is one of Iceland's more unusual sights, a huge copper-red stretch of sand. Wander the dreamy shoreline, and photograph the remote, colourful collision of sea and sand. You're also close to the majestic veil of Dynjandi waterfall, which fans out across 60 metres as it descends. After a tough day's hiking, return to Patreksfjordur to admire fjord views and soak your muscles in an outdoor pool, as the stars begin to appear above. Or head to the muscle-relieving, naturally-heated, geothermal pools that murmur nearby.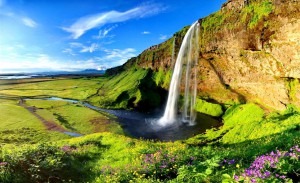 Day 14    20 August, 2024    Reykjavik,  Iceland    Ship arrives at 7am.    Sadly our cruise has come to an end.  If you are not extending your stay, you will be transferred to the airport for your onward flight.
 *  N.B. The complimentary excursions listed above are provided as a sample of what may be offered on this voyage and are subject to change.  Up to date information will be available approximately 180 days prior to sailing.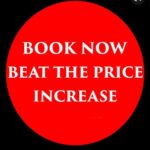 Contact us now for best available fare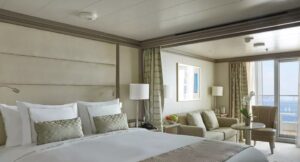 The difference between deluxe, superior and classic veranda is just the location of the cabin on the ship e.g. the deluxe are amidships and in the heart of the ship while superior and classic are forward or on upper deck.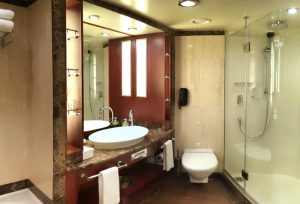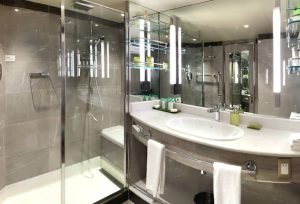 Not all Silver Spirit Veranda Suites are the same. Indeed 26 suites have an entirely different bathroom design that only includes a shower (no tub). These suites (648 to 657, from 752 to 761, from 844 to 849) were part of the new block that was added during the 2018 renovation.  The typical bathroom boasts a full-size tub and a separate walk-in shower with glass door.  All the bathrooms have a single, over-sized basin as well as plenty of storage space on either side and underneath the vanity.
You can choose either Bvlgari, Ortigia Sicilia or hypoallergenic bathroom products. Simply let your butler know which you'd prefer. Plush Etro branded bathrobes are also provided, as well as Silversea slippers.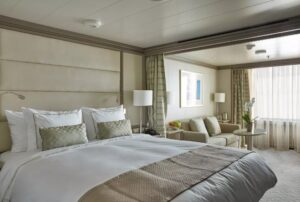 The difference between Vista and Panorama cabins is mainly the size of the window.  The cabins themselves are the same size and similar layout except  Vista has a picture window.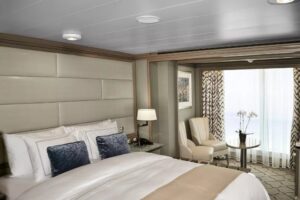 And Panorama has a much larger – almost floor to ceiling, window.  This does not open though – if you want fresh air you will need to upgrade to one of the veranda cabins.
Cost includes:
Private transfer from your home (within 80km of international airport), to airport and return
Economy class return international airfare *
Transfer from airport to ship and return
Butler service in every suite
Unlimited Free Wifi
Personalised service – nearly one crew member for every guest
Multiple restaurants, diverse cuisine, open-seating dining
Beverages in-suite and throughout the ship, including champagne, select wines and spirits
24-hour dining service
Onboard entertainment
One complimentary shore excursion in each port with additional shore excursions available for purchase
Complimentary transportation into town in most ports
Onboard gratuities

Cost does not include:
Upgrade to business class – special Silversea negotiated rate
Travel insurance
Anything not mentioned in 'inclusions'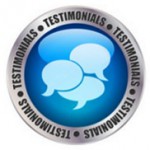 To contact us for reservations or enquiries:
Destination World Travel

PO Box 2040

South Plympton    South Australia   5038      Australia
Phone:  08-8293-6988   Outside of Australia 61-8-8293-6988

Email:  info@destinationworld.com.au