Crystal Serenity Capetown, South Africa to Mombasa, Kenya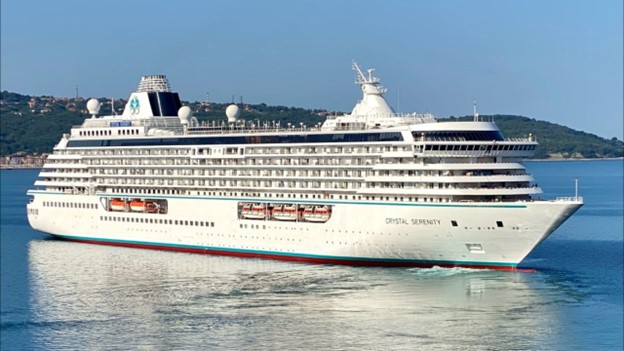 Cape Town, South Africa – Mombasa, Kenya
Guaranteed single room
20 March, 2025 – 04 April, 2025
Join our group aboard luxurious Crystal Serenity for a journey rich in adventure and wildlife.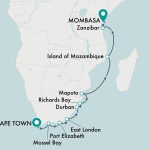 Leaving Cape Town, we''ll sail past the iconic Cape of Good Hope and along the east coast of South Africa, before reaching the cultural diversity of Durban and the natural wonders of Richards Bay.  The next call is the Mozambican island of Maputo, offering a taste of tropical paradise, then a day at sea, followed by an overnight in the enchanting spice-scented alleys of Zanzibar. Conclude your unforgettable journey with another overnight stay, this time in Mombasa.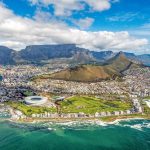 Day 1    20 March, 2025              Cape Town, South Africa.  Embarkation is normally around noon.    Ship remains in port overnight.
Make your own way to Cape Town.  We recommend arriving at least a day or so prior to embarkation.
The southernmost tip of Africa truly is one of the most stunning parts of the world with spectacular scenery, sweeping beaches, two oceans, and enough attractions to make even the most jaded of traveler blissfully happy. The city sits at the foot of Table Mountain which dominates the entire region. Part of a national park, the mountain features several hiking trails and even cable cars to take you to the summit where an unforgettable view awaits. If you prefer to keep closer to the sea, then head to the V&A Waterfront. Named after England's Queen Victoria and her son, Prince Alfred, the waterfront is where you'll find lots of shops, a food and craft market and even an aquarium.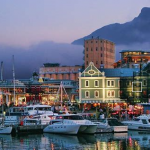 Day 2   21 March, 2025               Cape Town, South Africa
With such a varying landscape – found in very few other places across the globe – Cape Town offers forests, beaches, gardens, mountains, oceans, grasslands, nature reserves, Winelands, as well as one of the most unique floral biomes in the world – fynbos.
The city lies between Table Mountain and the Atlantic Ocean, creating a dramatic, Instagrammable backdrop that is instantly recognizable. Set on a rugged peninsula between the Indian and Atlantic Oceans with iconic Table Mountain as its backdrop, the city of Cape Town sits in one of the world's most spectacular settings. But the scenery isn't restricted to the city alone: short drives take visitors to white sandy beaches, traditional fishing villages and wild mountain ranges while must-see destinations such as Cape Point, the Cape Winelands and the whale-watching capital of Hermanus are easy day trips.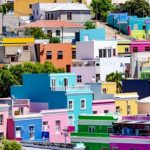 It's a multi-faceted destination that deserves to be explored. Naturally, there are dozens of scheduled tours on offer but many visitors prefer to travel to Cape Town and discover this friendly and slow-paced city at their own pace: take some time to browse African craft markets in the walkable compact city centre, visit the colourful Cape Malay suburb of Bo Kaap, lounge on its best beaches and stroll around the ever-popular V&A Waterfront with its shops, restaurants and luxurious hotels.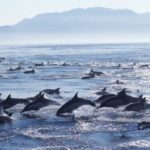 Day 3   22 March, 2025                Mossel Bay, South Africa  9am – 4pm
Mossel Bay is a coastal village on the south coast of the Western Cape in South Africa, and is situated on the Garden Route approximately half way between Cape Town and Port Elizabeth.  According to the Guinness Book of World Records, Mossel Bay has the second mildest all year around climate in the world. The first is Hawaii. The town also has the only north-facing beach in Southern Africa. The history of Mossel Bay is closely linked to maritime activities with its lighthouse being first lit in 1864. Due to its rich history, there are many museums in the town to visit including the Maritime Museum, the Granary, the Shell Museum and the Cultural History Museum. The Dias Museum Complex marks the spot of the historical landing of Dias in 1488 and a replica of the Caravel is housed in the museum.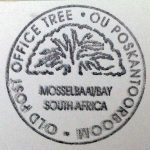 One of the most famous landmarks in Mossel Bay is the Post Office Tree, where ancient seafarers on their way to the east left their letters for home in a shoe or iron pot. Sailors returning to Portugal would collect these letters, and so the first Post Office in Southern Africa was founded.  Although it is today best known as the place at which the first Europeans landed on South African soil (Bartolomeu Dias and his crew arrived on 3 February 1488), Mossel Bay's human history can – as local archaeological deposits have revealed – be traced back more than 164,000 years.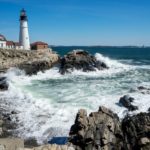 Day 4    23 March, 2025               Port Elizabeth, South Africa  9am-6pm
Port Elizabeth, located at the end of the Garden Route in South Africa, is home to some of the best beaches in South Africa. Officially called Gqeberha, Port Elizabeth offers visitors stunning views, and loads of activities from water sports and museums, to malaria-free game reserves, and marine life in abundance.
Thanks to the warm Algoa Bay climate, Port Elizabeth is an all-year-round safari destination. Sailing, scuba diving, windsurfing, angling, kite-surfing, fly-fishing, canoeing, and kayaking are all on the cards, not to mention relaxing on golden sand beaches. However, it is the remarkable biodiversity within easy reach of the city that makes PE one of South Africa's most visited cities outside of Cape Town.   
The Eastern Cape boasts six of South Africa's eight terrestrial biomes, making it a biodiversity hotspot, and Port Elizabeth is the only city within municipal boundaries where you can encounter the Big 7, elephants, buffaloes, rhinos, lions, leopards, southern right whales, and great white sharks. Boat trips into Algoa Bay are a must to get close to whales, dolphins, seals, and even ragged tooth sharks, as well as the largest breeding colony of African Penguins. Under 50 km / 30 miles from Port Elizabeth, Addo Elephant Park offers one of the best malaria-free Big 5 safari destinations anywhere in Africa.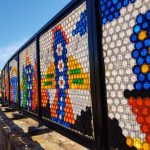 Beyond wildlife and nature, Port Elizabeth has a rich architectural heritage that can be viewed through modern, Victorian, art nouveau, and an impressive collection of art deco buildings. For those who like their entertainment and mod cons, the city has shopping malls, casinos, entertainment complexes, restaurants, annual festivals, as well as culture with the Art Route 67. The city's townships, born out of South Africa's apartheid laws, are rich in history and culture, and a township tour is an excellent way to delve into PE's recent history and explore the African concept of "Ubuntu".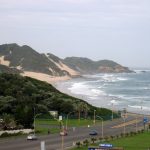 Day 5   24 March, 2025             East London, South Africa  7am – 4pm
East London on the East coast of South Africa is affectionately called Buffalo City. Situated 1000 kilometres from Cape Town, between the Nahoon River in the North and the Buffalo river to the South, East London is the only river port in South Africa. The shores are lapped by the warm waters of the Indian Ocean and with its sub-tropical climate is a sought after tourist destination for local South Africans and international tourist alike.   East London is at the northern end of a 300 km stretch of coastline referred to as the "Sunshine Coast" which is renowned for its stretches of beautiful unpolluted and un-crowded beaches.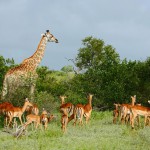 Game reserves are plentiful and visitors can get up close and personal with their favourite African animals at nearby game reserves such as Camdeboo National Park, Mpgongo Private Game Reserve, Inkwenkwesi Private Game Reserve and Mountain Zebra National Park. East London also has a wonderful miniature game reserve that is home to animals such as crocodile, tigers, lions, zebra and a large variety of birds. The East London Aquarium and the East London Museum are another two attractions that should not be missed out on.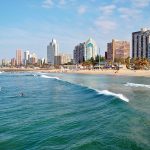 Day 6     25 March, 2025            Durban, South Africa     9am – 8pm
Durban, situated on South Africa's east coast in the KwaZulu Natal province, offers a captivating mix of history and modernity. Situated at the mouth of the Umgeni River, the city overlooks the Indian Ocean and hosts one of the country's busiest ports in the country. Durban boasts beautiful beaches, botanic gardens, game reserves, bird parks, and scenic picnic spots. The city's Golden Mile is a hotspot for surfers, fishers, and swimmers.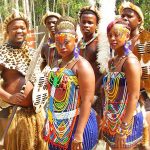 Beyond the coastline, the nearby Valley of the Thousand Hills showcases the intriguing culture and history of the Zulu tribe, while uShaka Marine World provides family-friendly entertainment with its theme park and large aquarium. With its vibrant nightlife and welcoming blend of cultures, including a significant Indian population, Durban promises an unforgettable international experience amidst diverse landscapes of sea, valley, and mountains.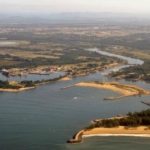 Day 7   26 March, 2025              Richards Bay, South Africa  8am –  7pm Richards Bay was named after British naval commander Rear Admiral Sir Frederick William Richards, who landed troops on the Zululand coast in 1879; this was a small fishing village until the port was opened in 1976. Richards Bay now boasts the largest export coal terminal in the world – loading 65 million tons every year – and the specialised ships that call are a must-see for maritime buffs. The enormous operations of Richards Bay Minerals top the list of industrial tourism opportunities for the curious-minded.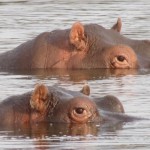 Richards Bay offers some of the most spectacular wetland scenery and unspoiled beaches. The Zululand Birding Route includes Richards Bay Harbour and the Game Reserve, known also as New Mouth, on its route. This part of the route covers sandbanks, mud flats, extensive mangroves, freshwater pans and forest areas, and bird watchers can spot a number of rarities such as the cuckoo hawk and pygmy goose. New Mouth features a number of aquatic birds as well as hippos and crocodiles.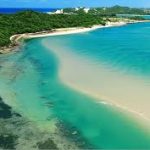 Day 8    27 March, 2025             Maputo,  Mozambique  9am – 8pm 
Maputo is the capital and largest city of Mozambique, located in the southern part of the country along the Indian Ocean coastline. With its Mediterranean-style architecture, lush, tropical foliage, and stunning waterside locale, it's easy to understand why this city consistently ranks as one of East Africa's prettiest capitals. The heart of the city is the always bustling baixa (old town). Stop at one of the many sidewalk cafés, sit in the shade, and watch a vibrant parade of locals go about their day. Stroll the seaside Avenida Marginal, where you'll find new development and a more relaxed pace or visit the railway station at Praca de Trabalhadores, which was designed by none other than Gustave Eiffel. While the city has a rich history influenced by various cultures, including Portuguese colonial rule, do not miss a chance to venture beyond the town: Maputo is a gateway to the stunning landscapes and wildlife of Mozambique, making it a captivating destination for travelers exploring the southeastern part of Africa.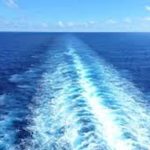 Day 9 & 10           28 & 29 March, 2025    At Sea    We love sea days aboard a Crystal cruise.  Experience world-renowned restaurants, restorative spas and endless opportunities for inspiration and enrichment with guest lecturers and tuition all tied together by unparalleled personal service.   A balanced time aboard makes for a voyage well spent. Aurōra Spa offers sauna and steam rooms accompanied by a broad range of treatments, while the Technogym® fitness centre comes with a full time instructor available for personalized sessions.  Each evening Crystal brings together a cast of world-class performers, entertainers and hosts. Whether you're looking for theatrical entertainment or the latest Hollywood release, the lounges, ballrooms, night clubs and screening rooms can cater to your every mood.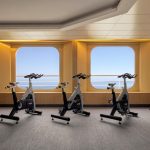 Crystal Life Fitness  –  Complimentary equipment and open 24 hours.  Most classes are also complimentary.  Personal tuition has additional cost. Crystal Serenity's  3,000+ square-foot Fitness Centre Weight Room and Aerobics Studio feature an extensive line of professional weights and Technogym® exercise equipment, along with panoramic views. ​ A Wellness program with classes in yoga, mat pilates and spinning classes is also on offer.  Crystal Serenity's full-time Fitness Director offers fitness advice and a variety of stretch and aerobic instruction.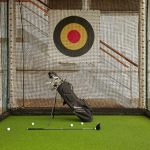 Golf driving nets and Putting Green –  Complimentary.  Practice your golf-game with the expert coaching of Crystal's qualified PGA golf pro (available on most cruises). TaylorMade® clubs are available from the sports director or golf pro, and for personal use in port, you can head to the concierge desk to rent a set of clubs.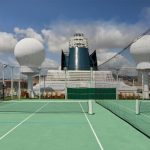 Wimbledon Court (Paddle Tennis and Pickle Ball)  – Complimentary   Hit the full-sized paddle tennis and pickle ball court for a friendly game. Crystal Serenity has two courts available.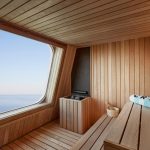 Aurora Spa – Sauna and Steam rooms are complimentary.  Treatments have additional cost. The spa offers a wide range of health and beauty services for ladies and gentlemen. There are complete sauna and steam room facilities, as well as a variety of treatments, including aromatherapy, aqua meditation, exfoliation, reflexology and Swedish massage. Treatments are by appointment only.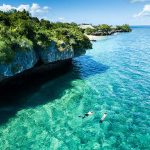 Day 11                30 March, 2025            Island of Mozambique – Mozambique   12pm – 7pm  Ilha de Mozambique is an intriguing island off the northern shore of Mozambique, a stunning coastline of warm water, nodding palm trees, excellent seafood and a place largely undiscovered by tourists. It is Africa's version of Cuba: a tropical climate with a mix of buildings where time has virtually stood still, where an exciting collection of religions and cultures live side by side, and much natural beauty that is only now starting to emerge from decades of relative isolation.   For centuries, this small, coral island was one of the most important trade ports on Africa's east coast for gold, ivory, spices, and slaves. Walking along its UNESCO-inscribed Stone Town you'll find uniform, Swahili-styled houses. The Nossa Senhora de Baluarte church, built in 1522 is widely considered to be the oldest European building in the entire Southern Hemisphere. The imposing Fort São Sebastião was built by the Portuguese in 1608 to fend off attacks by their trade rival, the Dutch.
Day 12                31 March, 2025          At sea
Make the most of this last sea day of our cruise.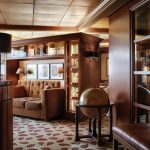 Library – A well-stocked library containing over 2,000 books on a range of subjects from classics to popular biographies, history to contemporary mysteries. Plus enjoy an ample selection of magazines and board games perfect for poolside reading.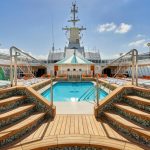 Seahorse Pool – Our lap pool with plenty of surrounding deck space to sunbathe, relax and read while enjoying a cool drink in the afternoon.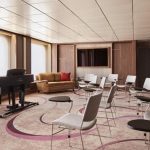 The Studio  –  Complimentary.  Enjoy lectures and enriching experiences in this intimate classroom setting.  Guest lecturers are also scheduled in areas such as the Galaxy Lounge or theatre.  Details of who, where and when,  are published in the daily 'Reflections' available in your room on the provided Tablet, or in paper format on request.

Galaxy Lounge – Complimentary Performances are the focal point here, with appearances by fantastic Broadway-style performers and headline entertainers. Drink service provided before each show.  Lectures are often scheduled here during the day.

Hollywood Theatre  –  Complimentary  The ship's sleek cinema for recent-released movies, live sport events, guest lectures and religious services.   A movie (complete with popcorn) is shown twice each day i.e. the evening movie on one night is repeated next afternoon.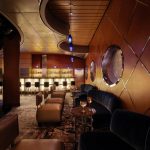 Pulse Night Club –  Complimentary An intimate lounge for a late-night drink, dancing or a place to let loose with karaoke.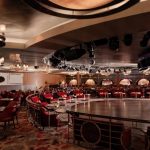 Stardust Club and Supper Club  – Complimentary  On selected evenings before and after dinner, this entertainment lounge features dancing, production spot shows, cabaret performances and other themed events. Additionally, on select nights, Stardust will open the doors for Supper Club for up to 116 guests to enjoy an evening show where they can dine and dance at the same time. Supper Club is by reservations only.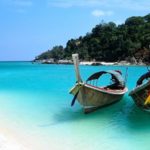 Day 13 & 14                    01 & 02 April, 2025              Zanzibar, Tanzania   Ship remains in port overnight
Zanzibar is an island steeped in culture and history – a destination which brought adventurers, seafarers and traders from far and wide. The Zanzibar archipelago is set in the Indian Ocean and made up of the larger islands of Pemba and Unguja (also called Zanzibar Island). Zanzibar is also known as the 'Spice Island' due to the delicious variety of spices grown on the island's many plantations.   Stone Town, a World Heritage Site, boasts a labyrinth of winding alleys, bustling marketplaces, beautifully carved wooden doors, breathtaking mosques and grand Arab residences. Another must-see attraction on Zanzibar includes the Jozani Forest Reserve – home to the rare Kirk's red colobus monkey and Aders' duiker. Off the north-eastern coast of Zanzibar is Mnemba Island – an idyllic private island featuring luxurious accommodation, breathtaking scenery and rich marine diversity.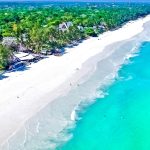 Day 15  & 16      03 April & 04 April, 2025     Mombasa, Kenya    Ship remains in port overnight
As a result of being a trading hub for hundreds of years, enchanting Mombasa is a vibrant coastal city boasting a unique blend of Indian, Arabian, and African cultures. The city's diverse culture is reflected in its cuisine, music, and traditions. Swahili culture plays a significant role in shaping the city's identity, and visitors can experience its vibrant street markets, art galleries, and traditional music and dance. Take a trip to the the Old Town, the most exotic part of Mombasa. Along its narrow, cobblestone streets you'll find many mosques; you might even hear the haunting sound of the faithful being called to prayer. On the pier, vendors offer a variety of arts and crafts like Zanzibar-styled chests and carved soapstone. A swatch of the vividly printed African fabrics worn by local women are also popular keepsakes. Beyond the city, Mombasa serves as a gateway to popular tourist destinations like Diani Beach, Tsavo National Park, and the Kenyan coast's stunning marine life.
Day 16   04 April, 2025   Mombasa, Kenya  –  Sadly, our cruise has come to an end.  We would be happy to assist with your onward travel arrangements.
Cost in Australian dollars for single occupancy
Double guest room with ocean view – amidships Deck 7  –  $14950 – SINGLE OCCUPANCY
Aquamarine Veranda suite – amidships Deck 9.10,11  –  $23450 – SINGLE OCCUPANCY
Cruise cost includes:
All dining, except the Vintage Room.
All entertainment, guest lectures etc.
Gratuities.
Butler service.
All beverages, including select fine wines, Champagne, premium spirits, and all nonalcoholic beverages.
For  specialty restaurants, Umi Uma by Nobu Matsuhisa Restaurant and Sushi Bar and Osteria d'Ovidio, guests will be allotted two complimentary reservations per voyage.  Additional reservations incur a charge of $50 per person.
Wi-Fi.
Room service.
Self-service laundry including detergents and dryer sheets
Cruise cost does not include:
International airfares or taxes
Arrival or departure transfers
Pre and post cruise accommodation
Shore excursions
Spa/personal services
Optional add-ons
Passports and visa fees
Items of a personal nature
Anything, not listed as 'included'
DOUBLE GUEST ROOM  WITH OCEAN VIEW  –  $14950  –  single occupancy
Located amidships – Deck 7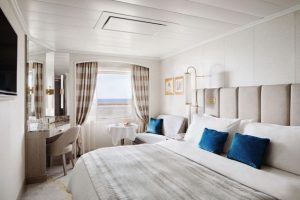 SERVICES
24 hour in-suite dining
Turndown service
Shoeshine service
Assistance with packing and unpacking
AMENITIES
Welcome champagne
Complimentary wine and spirits from set menu
Complimentary soft drinks
Fresh fruits, daily change, on request only
Pillow menu (selection from a variety of pillow types)
Complimentary unlimited standard WiFi
In-suite safe
Interactive tablet for news, updates, and reservations
Hair dryer
Hair iron (available upon request)
AQUAMARINE VERANDA SUITE  –  $23450   single occupancy
Located amidships – Deck 9, 10 or 11
Suite offering comfortable living area, private veranda, accompanied by attentive butler service. Aquamarine suites are available to book in new and classic design.  'New' design bathroom has walk-in shower and no tub.   'Classic' design bathroom has both a bathtub and separate shower.
New design: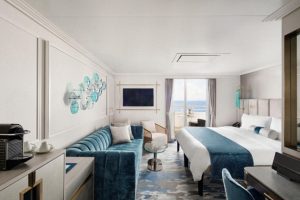 Classic design: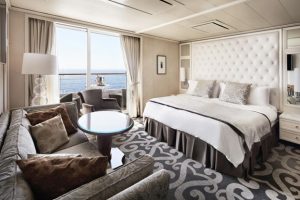 All other facilities remain the same:
DETAILS
Private veranda
Sizeable living area
Queen-size bed or twin beds with sumptuous bedding
Vanity in dressing area
Walk-in closet
TV
Sophisticated one-touch lighting and surround-sound system
SERVICES
24 hour in-suite dining
Turndown service
Shoeshine service
Assistance with packing and unpacking
AMENITIES
Welcome champagne
Complimentary wine and spirits from set menu
Complimentary soft drinks
Flowers
Fresh fruits, daily change, on request only
Pillow menu (selection from a variety of pillow types)
Afternoon canapés
Nespresso coffee maker
Binoculars
Complimentary unlimited standard WiFi
In-suite safe
Interactive tablet for news, updates, and reservations
Hair dryer
Hair iron (available upon request)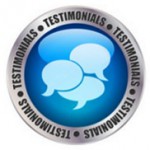 To contact us for reservations or enquiries:
Destination World Travel

PO Box 2040

South Plympton    South Australia   5038      Australia
Phone:  08-8293-6988   Outside of Australia 61-8-8293-6988

Email:  info@destinationworld.com.au