2017 Tours
Vietnam and Cambodia


Hanoi to Siem Reap
28 March – 08 April, 2017
Vietnam is a country overwhelming to the senses; the smells, the heat, the traffic, the food, the beautiful beaches and scenery.  Liberated from years of war, occupation and isolation, the Vietnamese are focused firmly on the future and are revealed as a people of great charm and dynamism. Influenced by Chinese and French culture, they have maintained a strong sense of their own uniqueness while embracing new outside influences.   Today Cambodia is symbolised by awesome Angkor Wat, the largest manmade religious structure in the world and one of the most breathtaking sights you will experience.   Cambodia is also home to unspoilt beaches, pristine forests and beautiful colonial cities but it is the gentle, polite and friendly nature of the Khmer people which makes Cambodia such a memorable destination.   For those that have time to extend and add to this perfect holiday,  join us on a classic and captivating 8 day river journey aboard luxurious Heritage Line Jayavarman cruise from Siem Reap to Saigon,  which features cultural heritage, royal architecture, ancient traditions and insights into rural Cambodia and Vietnam. This unique cruise allows you to experience pure luxury as well as be a part of the local culture with fascinating shore excursions which are included in the cost.
Mekong River cruise 


Siem Reap to Saigon
08 April, 2017 –  15 April, 2017
This cruise is a perfect addition to our 12 night tour of Vietnam and Cambodia . The majestic Jayavarman is considered the father in Heritage Line's "family" of cruise ships. This vessel was named after Angkor's most venerated king, who ruled from 1181 to 1218, and was a devout Buddhist.Thanks to its intricate woodcarvings, Khmer bas-reliefs and Vietnamese lacquer paintings, this impressive cruise ship resembles a floating art gallery. Wherever they look, guests are reminded of the local arts and culture. With three-and-a-half decks, the Jayavarman is as spacious as it is beautiful. Guests can admire Khmer artifacts in the Henry Mouhot Lounge, mingle in the Club 1930 Bar, dine in the elegant Indochina Dining Hall, and recharge with spa treatments in the Apsara Spa. A Jacuzzi is located on the top Sun Deck, which offers spectacular views of the passing delta.   Our classic Mekong river cruise, 'the lost civilization', combines places rarely visited with opulent world heritage sites.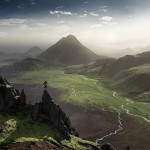 Iceland
Reykjavik to Reykjavik


19 May – 31 May, 2017
Our leisurely tour of Iceland has been designed to showcase the high mountains, deep fjords and volcanic landscapes in North Iceland, the interior highland desert and glittering glaciers, impressive waterfalls and black lava beaches in the south.  We'll take day trips  from our northern base of Akureyri where we stay for 5 nights and also from our southern base in the small village of Selfoss where we spend 4 nights. Come and join us and be amazed at the incredible beauty of this island!This trip will leave you with memories to last a lifetime and connects perfectly with our cruise from Reykjavik to UK immediately afterwards.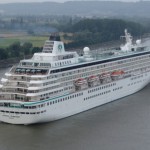 Iceland – UK   
Crystal Symphony cruise from Reykjavik to Portsmouth
31 May, 2017 – 10 June, 2017
Our wonderful cruise compliments our land tour of Iceland with visits to the Faroe Islands, Western Isles of Scotland, Belfast, Dublin and Waterford in Ireland and a visit to Fowey in Cornwall before arriving into Portsmouth UK.  This luxurious cruise is all inclusive with complimentary specialty restaurants, fine wines, champagne, premium spirits and non-alcoholic beverages, complimentary gratuities for housekeeping, bar and dining and staff,   award-winning entertainment, innovative enrichment, state-of-the-art fitness facilities and wellness programs plus so much more.  It's great value and will be great fun. Come and join us – you'll be so glad you did.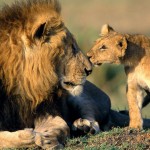 South Africa & Victoria Falls


10 July – 25 July, 2017
Our safari through South Africa is guaranteed to leave memories that last a lifetime.  With 3 night stays in Pilanesberg National Park,  Entabeni Reserve and Manyaleti Game Reserve in South Africa, and finishing with a 3 night stay in Victoria Falls, Zimbabwe, this trip will ensure you make the most of every game viewing opportunity and still have time to relax and enjoy.  Morning and afternoon game drives, night drives, bush walks with professional ranger guides and comfortable lodging will ensure you will soak up the sounds, smells and excitement of the African bush.   Come and join us  – a safari in Africa has been described as 'humbling' and  'life changing' and without doubt is unlike any other trip you will ever do.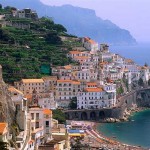 Best of Italy    


18 October  – 04 November, 2017
Join us for this leisurely tour through Cinque Terra, Tuscany, Umbria and the Amalfi Coast. We have 3 night stays in each of these areas in addition to spending 3 nights in Rome.  This tour is perfect for anyone who prefers to experience the 'real' countryside of places they visit, explore charming towns and take short excursions to nearby villages and attractions.    We'll spend 3 nights in Portovenere, a medieval fishing village situated just south of the Cinque Terre on the Italian Riviera,  3 nights in Florence, one of the most beautiful cities in Italy and centre of Italian Renaissance and 3 nights in Perugia, the perfect base to enjoy an atmosphere of bygone times and explore medieval paths,  the palaces, the castles and the fortresses of nearby charming villages.  We spend 3 nights in the Eternal City of Rome  and then on to the Amalfi Coast, widely considered Italy's most scenic stretch of coastline, and the perfect base for exploring the surrounding area.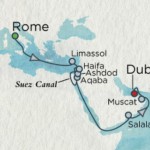 Crystal Cruise – Rome to Dubai    


04 November  –  22 November, 2017
 This cruise is the most perfect opportunity to experience the ancient treasures of Cyprus, Israel, Jordan and Oman, transit the Suez Canal and sail the Red Sea.  It is a cruise experience like no other and on board the luxurious Crystal Symphony the only extras to pay are for your shore excursions and flights. The meals are exquisite, you'll enjoy complimentary speciality restaurants, fine wines, champagne, premium spirits and non-alcoholic beverages, complimentary gratuities for housekeeping, bar and dining and staff,  award-winning entertainment, innovative enrichment, state-of-the-art fitness facilities and wellness programs plus so much more.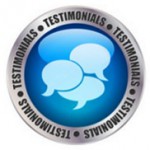 To contact us for reservations or enquiries:
Destination World Travel

PO Box 2040

South Plympton    South Australia   5038      Australia
Phone:  08-8293-6988   Outside of Australia 61-8-8293-6988

Email:  destinationworld@internode.on.net