2017 Tours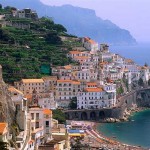 Best of Italy    


18 October  – 04 November, 2017
Join us for this leisurely tour through Cinque Terra, Tuscany, Umbria and the Amalfi Coast. We have 3 night stays in each of these areas in addition to spending 3 nights in Rome.  This tour is perfect for anyone who prefers to experience the 'real' countryside of places they visit, explore charming towns and take short excursions to nearby villages and attractions.    We'll spend 3 nights in Portovenere, a medieval fishing village situated just south of the Cinque Terre on the Italian Riviera,  3 nights in Florence, one of the most beautiful cities in Italy and centre of Italian Renaissance and 3 nights in Perugia, the perfect base to enjoy an atmosphere of bygone times and explore medieval paths,  the palaces, the castles and the fortresses of nearby charming villages.  We spend 3 nights in the Eternal City of Rome  and then on to the Amalfi Coast, widely considered Italy's most scenic stretch of coastline, and the perfect base for exploring the surrounding area.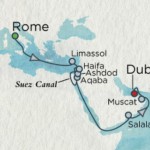 Crystal Cruise – Rome to Dubai    


04 November  –  22 November, 2017
 This cruise is the most perfect opportunity to experience the ancient treasures of Cyprus, Israel, Jordan and Oman, transit the Suez Canal and sail the Red Sea.  It is a cruise experience like no other and on board the luxurious Crystal Symphony the only extras to pay are for your shore excursions and flights. The meals are exquisite, you'll enjoy complimentary speciality restaurants, fine wines, champagne, premium spirits and non-alcoholic beverages, complimentary gratuities for housekeeping, bar and dining and staff,  award-winning entertainment, innovative enrichment, state-of-the-art fitness facilities and wellness programs plus so much more.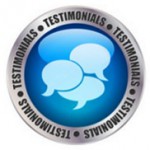 To contact us for reservations or enquiries:
Destination World Travel

PO Box 2040

South Plympton    South Australia   5038      Australia
Phone:  08-8293-6988   Outside of Australia 61-8-8293-6988

Email:  destinationworld@internode.on.net