Mombasa to Cape Town aboard Crystal Symphony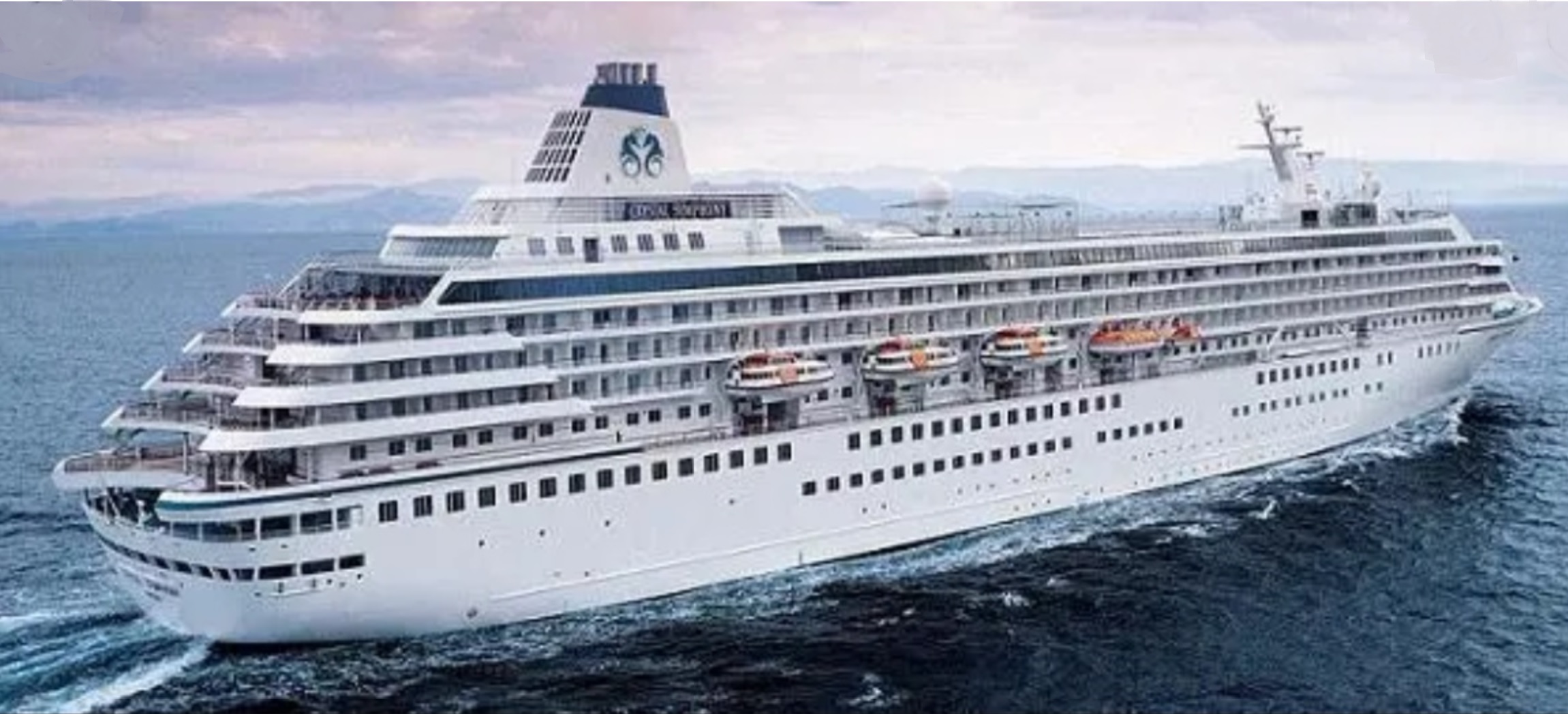 Come with us as we cruise the coast of Africa from Mombasa to Cape Town. After each exciting day ashore, when you have ample opportunities to explore the exotic wildlife and magnificent scenery of Kenya, Zanzibar, Mozambique and South Africa, you'll return to bask in spaciously elegant interiors, revel in acclaimed six-star service and dine on cuisine of Michelin-level envy. This is what you can expect each and every day, and night, on board the luxurious Crystal Symphony.
Understated elegance, sophisticated, luxurious but not pretentious, exquisite dining, all inclusive and with crew who treat you like their favourite family;
this is Crystal Symphony, and one of the finest luxury ships afloat.
Mombasa, Kenya to Cape Town, South Africa
Commencing Mombasa 08 March, 2021
*Escorted on board Crystal Symphony
Guaranteed SINGLE occupancy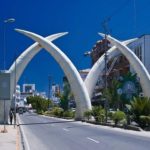 Day 1 08 March, 2021 Mombasa, Kenya. Make your own way to Mombasa. Use your frequent flyer points or we will find the best airfare for you and team you up with others in the group who may be on the same flight. Make your way to the cruise ship terminal to board Crystal Symphony. Ship remains in port overnight.
Day 2 09 March, 2021 Mombasa, Kenya Ship sails at 7pm Mombasa lies on a coral island linked to the mainland by causeways. This is Kenya's second-largest city and its chief port. Its long and complex history includes a well-established part of important trade routes, a city cloaked in Middle Eastern mystery, Portuguese Indian cultures creating an exotic and colourful atmosphere. White beaches border ink-blue Indian Ocean waters, but most visitors are drawn to Kenya's vast interior game reserves.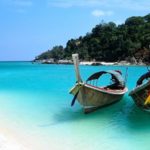 Day 3 10 March, 2021 Zanzibar, Tanzania 7am – 9pm
Off the coast of Tanzania, the island of Zanzibar is imbued with exotic local spices and fruits, such as clove, lemon grass, jackfruit and mango. The aroma of these enticing scents fills the air as you explore the town, from its intricately carved doors and grand palaces to its formidable forts and sugar-white beaches. Peruse the market for a lovely keepsake of this unique place, or simply enjoy a cool drink in Old Stone Town.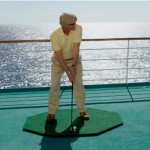 Day 4 11 March, 2021 Cruising the Indian Ocean
Aboard the most award-winning ships at sea, your story can be written exactly as you wish: pamper yourself at the Feng Shui-inspired Crystal Spa, work-out at the state-of-the-art fitness centre or Walk-on-Water along our 360o Promenade Deck; learn how to translate your story into a movie with USC's School of Cinematic Arts Digital Filmmaking class at our Creative Learning Institute ®; or learn about art, history and worldly destinations with our engaging celebrity entertainers and speakers with our Crystal Visions® Enrichment Program; sneak away to watch recently-released movies in the Hollywood Theatre, shop our luxury boutiques, or simply lounge poolside while our attentive crew caters to your every whim. From mat Pilates and yoga to PGA golf instruction and paddle tennis on full-size courts, today is all about you. As evening arrives, dine on the renowned culinary creations of Nobu Matsuhisa, and Crystal's own acclaimed chefs with new Modern Cuisine and Global Inspired menus, enjoy special wine-makers dinners, breakout new production shows, intimate lounges, a pulsing dance club or try your luck at the casino. The choices, as always, aboard the World's Best are yours.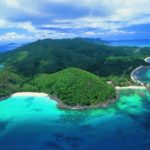 Day 5 12 March, 2021 Mayote, Comores Islands, France 7.30am – 6pm One of 20 Indian Ocean volcanic islands, Mayotte's lagoon is one of the world's largest, ringed by a double barrier reef rich in ocean flora and fauna. Spy sea turtles on the southern beaches, and sprawling vistas from the summit of Mont Choungui. It is a department of France, set between Mozambique and Madagascar, with a concentration of shops and restaurants in the Mamoudzou area.
Day 6 13 March, 2021 Cruising the Mozambique Channel
The Mozambique Channel is an arm of the Indian Ocean located between the Southeast African countries of Madagascar and Mozambique. The channel is about 1,600 km long and 419 km across at its narrowest point, and reaches a depth of 3,292 m about 230 km off the coast of Mozambique.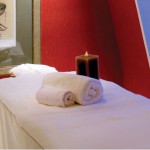 Day 7 14 March, 2021 Cruising the coast of Africa Spend the day exactly as you wish. Further your knowledge through enrichment workshops featuring thought leaders, world-class experts and lecturers. Learn a new skill, attend a wine tasting, take dance lessons, or simply read a book. And in the evening you can enjoy premier entertainment and world-class performances from around the world. Catch A-list movies in the theatre or find your seat in the Galaxy Lounge to enjoy lavish Broadway-inspired productions.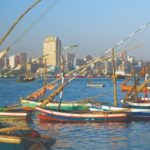 Day 8 15 March, 2021 Maputo, Mozambique 7am – 5pm
Maputo, the lush capital of Mozambique, sits on the shore of the Indian Ocean. Founded as a port town by the Portuguese, the influence of travellers and traders from Africa, Asia, and Europe, has made the city a diverse and lively metropolis. The area is famous for its prawns in peri-peri sauce, a spicy concoction made from an especially hot African chilli pepper. Calm down your taste buds afterwards with a beer at one of the many bars and nightclubs in the Fere de Populare neighborhood.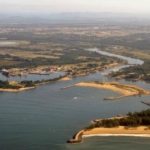 Day 9 16 March, 2021 Richards Bay, South Africa 8am – 10pm
Once a little fishing village, Richards Bay is now a busy harbour town and popular KwaZulu-Natal Holiday Resort. Richards Bay is the real gateway to Zululand and Maputaland. This South African town is situated on what was originally a floodplain, located about halfway up the north coast of KwaZulu-Natal between Durban and Kosi Bay. It is the gateway to Zululand, a land of exquisite beauty and magnificent diversity. There are some fantastic drives around the Richards Bay area such as the road to Eshowe from Gingindlovu through the Nkwalini Valley and Empangeni.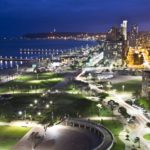 Day 10 17 March, 2021 Durban, South Africa 7am – 9pm
Cosmopolitan Durban, South Africa's third-largest city (known as eThekweni in Zulu), is sometimes passed over for her 'cooler' Capetonian cousin. But there's a lot more to fun-loving Durbs (as it's affectionately known) than meets the eye. The city had a major makeover leading up to the 2010 World Cup, with a sleek new stadium and a revamped waterfront. Home to the largest concentration of people of Indian descent outside of India, Durban also boasts an unmistakable Asian feel, with the marketplaces and streets of the Indian area replete with the sights, sounds and scents of the subcontinent.
Day 11 18 March, 2021 Cruising the coast of South Africa Spend this last day at sea exactly how you wish. Continue with your enrichment workshops, complete your artwork, or just relax on deck with a book from the well equipped library. Rejuvenate body and soul with pampering treatments at the Feng Shui-inspired Crystal Life Spa, and enjoy yoga, Pilates, state-of-the-art fitness centers, PGA golf instruction, paddle tennis and more.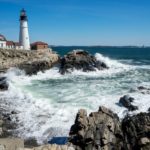 Day 12 19 March, 2021 Port Elizabeth, South Africa 7am – 6pm
Port Elizabeth is a city on Algoa Bay in South Africa's Eastern Cape Province. A major port, it's also known for its numerous beaches and is considered the water sport capital of South Africa. With its scuba diving, game fishing, and kiteboarding it's easy to see why. Delight in countless beach activities, and a diverse wildlife featuring dolphins, seals, and free-flying birds. The Donkin Heritage Trail takes in the Old Hill neighbourhood's Victorian landmarks. Coastal boat tours spot whales and rare seabirds, while wildlife reserves outside the metropolitan area are home to elephants, rhinos and other big game.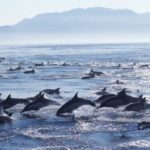 Day 13 20 March, 2021 Mossel Bay, South Africa 7am – 6pm
This stretch of coast along the Indian Ocean, aptly called the Garden Route, receives 300 days of sunshine a year, ranking only behind Hawaii as having the world's mildest year-round climate. All this sunshine is put to good use, nurturing ecologically diverse habitat for a wonderful abundance of plant and animal life. The sun also fosters the human desire to indulge in exciting outdoor adventures. Ten nature reserves and several protected marine areas provide chances to see coral reefs, dolphins, seals and, in season, the endangered southern right whale. Excellent beaches are great places to hang ten, or simply hang out. Shoppers will enjoy trolling for handcrafted treasures in town, while history buffs will relish a trip to the museum complex focusing on the arrival of the first Europeans, who arrived in the bay in 1488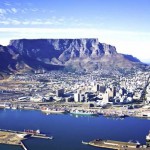 Day 14 21 March, 2021 Cape Town, South Africa. Ship arrives at 9am and remains in port overnight.
A coming-together of cultures, cuisines and landscapes, there's nowhere quite like Cape Town, a singularly beautiful city crowned by the magnificent Table Mountain National Park. The flat-topped mountain is the headline act, but there are many other equally gorgeous natural landscapes within the park's extensive boundaries. Cultivated areas, such as the historic Company's Garden, Kirstenbosch National Botanical Garden and Green Point Urban Park, also make exploring the city a pleasure. Wrenching yourself away from the magnetic mountain and all the delights of the Cape Peninsula is a challenge, but within an hour you can exchange urban landscapes for the charming towns, villages and bucolic estates of Winelands destinations, such as Stellenbosch and Franschhoek.
Day 15 22 March, 2021 Cape Town, South Africa Sadly our cruise has come to an end and we disembark after breakfast this morning. We would be pleased to assist with your onward travel arrangements.

Cruise price $US7524 includes:
14 days luxury accommodation on board Crystal Symphony in deluxe stateroom with large picture window – category E1 with limited obstruction (cheaper cabins, with full obstruction, can be requested)
SINGLE OCCUPANCY
*Services of a tour escort from Australia on board Crystal Symphony (*based on minimum of 12 participants)
Port taxes (US700)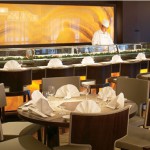 Fine Dining:
•Complimentary fine wines, champagne and premium spirits as well as dining in all restaurants, including a visit to specialty venues Prego by Piero Selvaggio, and Umi Uma and The Sushi Bar by Nobu Matsuhisa
•Open-bar service throughout the ship
•Gratuities for housekeeping, bar and dining staff throughout the ship
•All non-alcoholic beverages including bottled water, specialty coffee drinks, soft drinks, fresh juices and Afternoon Tea service
•Early embarkation luncheon
•Welcome champagne
•24-hour room service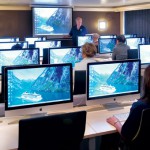 Enrichment & Entertainment:
•Yamaha Passport to Music® keyboard lessons
•Berlitz foreign language classes
•Computer University@Sea® classes with software instruction
•Technology Concierge "how to" tips on latest high-tech gadgets and apps
•Crystal Visions® lecture series featuring renowned speakers, authors, celebrities and destination experts
•Award-winning Broadway-style entertainment, piano bars and dance clubs
•Recent-release films in spacious surround-sound Hollywood Theatre
•Dance lessons
•Art classes with Odyssey Art At Sea
•Dedicated Junior Cruiser facilities and programs
•Comfortable shuttles to town (where local authorities permit)
•Concierge services for personal arrangements ashore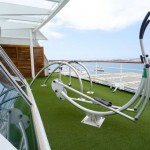 Fitness:
•Gym with state-of-the art fitness equipment
•Well-appointed separate men's and women's steam, saunas and whirlpools in the only Feng Shui-inspired spa at sea
•Fitness classes including yoga, Pilates Reformer, "Tour de Spin" cycling, cutting-edge Kinesis™ systems and Tai Chi courses
•Golf lessons with PGA pros
•Walk-on-Water weighted vests and Nordic Pole walking equipment
•Paddle tennis
•Exclusive 360° (wraparound) teak Promenade Deck for uninterrupted walks, jogs and sweeping ocean views
•Ambassador Hosts, cultured and well-travelled gentlemen, are available on every cruise to socialize and dance the night away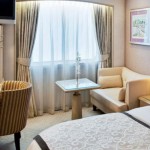 Stateroom Services & Amenities:
•In-stateroom satellite TV and movie/DVD rentals
•Twice daily housekeeping with nightly turndown service
•Kimonos, Frette bathrobes, 100% Egyptian cotton linens and pillow menu
•Self-service launderettes
Cruise cost does not include:
•International airfares or taxes
•Arrival or departure transfers
•Pre and post cruise accommodation
• Shore excursions
•Spa massages/personal services
•Upgrade to veranda stateroom if required (Additional $US2775 – B2 deluxe forward stateroom with verandah – single occupancy)
•Optional add-ons.
To contact us for reservations or enquiries:
Destination World Travel

PO Box 2040

South Plympton South Australia 5038 Australia
Phone: 08-8293-6988 Outside of Australia 61-8-8293-6988