Mediterranean & Holy lands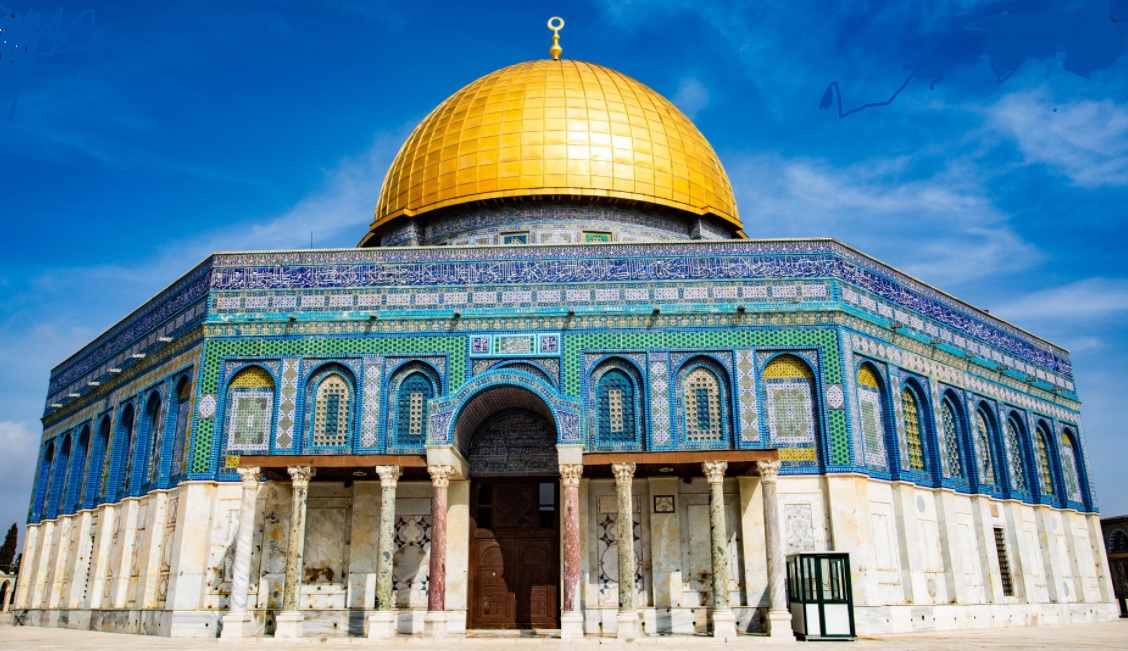 Come with us as we celebrate the return to 'normal' post-Covid. We will only travel when it is safe to do so and invite you to join us on this wonderful trip from Lisbon to Athens that not only takes in Spain, Monaco and Italy but also Israel, Turkey and some of the Greek Islands.
We're cruising aboard the luxurious Crystal Symphony with overnights in Málaga and Monte Carlo and iconic cultures in Italy, Turkey and Greece. We continue the journey to spend three days exploring the earthly delights of Tel Aviv and the sacred sites of Bethlehem, Jerusalem and Nazareth. After each day of exciting sightseeing ashore you'll return to bask in spaciously elegant interiors, revel in acclaimed six-star service and dine on cuisine of Michelin-level envy. This is what you can expect each and every day, and night, on board the luxurious Crystal Symphony.
Lisbon, Portugal to Athens, Greece
Commencing Lisbon 08 November, 2022
*Escorted on board Crystal Symphony
Guaranteed SINGLE occupancy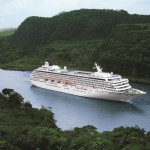 Crystal's Ocean ships remain the most awarded luxury ships at sea, inherently designed to offer more social space than most ships of similar size. With more than 30 years of cruising Crystal has a long tradition of implementing and maintaining exceptional standards for health and safety at sea. The Crystal Clean+ program evolves these standards to meet the unique challenges posed by Covid-19.
Day 1 08 Nov, 2022 Lisbon, Portugal Make your own way to Lisbon. We recommend you arrive at least a day prior to cruise departure and would be happy to assist you with this. Use your frequent flyer points or we will find the best airfare for you and team you up with others in the group who may be on the same flight. Make your way to the cruise ship terminal to board Crystal Symphony. Ship sails at 5pm.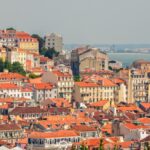 Discover the world's last colonial empire, turned bustling cosmopolitan city. Lisbon has dozens of Moorish castles, pastel buildings, and white sand beaches to explore. This Atlantic-coast city perfectly encapsulates Mediterranean charm with its wine, food, and architecture. Lisbon is Portugal's hilly, coastal capital city. From imposing São Jorge Castle, the view encompasses the old city's pastel-coloured buildings, Tagus Estuary and Ponte 25 de Abril suspension bridge. Nearby, the National Azulejo Museum displays 5 centuries of decorative ceramic tiles.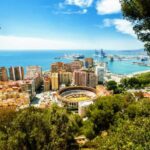 Day 2 09 Nov, 2022 Malaga, Spain Arrives 5.00pm and remains in port overnight See the wealth of historical treasures found in the coastal city of Màlaga. Once a major trading port, Màlaga has an eclectic mix of sites influenced by the Phoenicians, the Moors, and the Spanish. Málaga is a port city on southern Spain's Costa del Sol, known for its high-rise hotels and resorts jutting up from yellow-sand beaches. Looming over that modern skyline are the city's 2 massive hilltop citadels, the Alcazaba and ruined Gibralfaro, remnants of Moorish rule. The city's soaring Renaissance cathedral is nicknamed La Manquita ("one-armed lady") because one of its towers was curiously left unbuilt.
Day 3 10 Nov, 2022 Malaga, Spain Ship sails at 6.00pm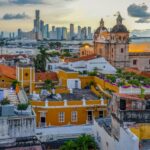 Day 4 11 Nov, 2022 Cartagena, Spain Arrives 8.00am – 2.00pm
From its ancient natural harbour where Phoenicians would trade to its Roman Empire heyday when it was known as the New Carthage, Cartagena's enviable position on the Mediterranean has long made it one of the most important ports in Spain. The country's Naval Headquarters is here, as are Dockyard Gate and Midshipman School. Discover ancient Roman ruins and Modernista buildings, the magnificent Concepcion Castle and a stunning City Hall.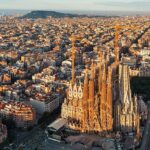 Day 5 12 Nov, 2022 Barcelona, Spain Arrives 8.00am – 10.00pm
Barcelona's seaside beauty, sprawling beaches, eclectic architecture, world-class tapas and Tempranillo are all reasons to fall in love with the city of Gaudí. Indeed, the treasures here are many and diverse, captivating travellers and experts alike. In fact, nine important sites in the city, seven designed by the famed architect himself, have earned the acclaim of UNESCO. Barcelona sited between the sea and the mountains, has found a formidable balance: a foot in the traditional things and the other in the avant-garde. Barcelona has the reputation of being the most cosmopolitan, modern and avant-garde city in Spain and it has renewed for the 1992 Olympic Games.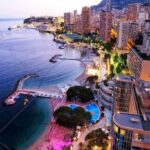 Day 6 13 Nov, 2022 Monte Carlo, Monaco Arrives 4.00pm – ship remains in port overnight
An ancient principality steeped in rich and colourful history, Monaco was bought from the Genoese in 1309 by the Grimaldis, who still rule as the world's oldest monarchy – presided over today by Prince Albert. Monaco, officially the Principality of Monaco, is a sovereign city-state, and microstate on the French Riviera in Western Europe. It is bordered by France to the north, east and west, and by the Mediterranean Sea to the south.
Day 7 14 Nov, 2022 Monte Carlo, Monaco Ship sails at 6.00pm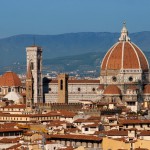 Day 8 15 Nov, 2022 Florence/Pisa (Livorno), Italy Arrives 7.00am – 7.00pm Giotto, Brunelleschi, Botticelli and Michelangelo made their marks of genius here. This cradle of the Renaissance owes its UNESCO status to the overwhelming influence the city and its museums, churches, architecture and artworks have had on Europe and, ultimately, the world. Vestiges of this enlightened period are everywhere today – at the Uffizi gallery, the Palazzos Pitta and Vecchio and throughout the city streets.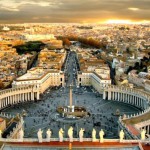 Day 9 16 Nov, 2022 Rome (Civitavecchia), Italy Arrives 10.00am – 6.00pm Venture through Civitavecchia, noted for its fine seafood and beautiful monuments. Then, travel to the Eternal City of Rome, with more than 2,500 years of history and ancient landmarks that will leave you with memories for a lifetime. The province of Rome is a matching frame for the many treasures of the capital, and the surrounding area has, more or less directly, experienced the influence of the history of the Eternal City. Located in Lazio in central Italy and facing the Tyrrhenian Sea, the province of Rome enjoys a Mediterranean climate on the coast and a continental one further inland.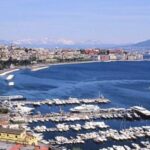 Day 10 17 Nov, 2022 Naples, Italy Arrives 7.30am – 5.00pm Naples, the centre of southern Italian commerce, is located on the scenic Bay of Naples. View a moment frozen in time at the excavations of Pompeii and Herculaneum, ancient cities buried by an eruption of nearby Mt. Vesuvius. Dating to the 2nd millennium B.C., Naples has centuries of important art and architecture. The city's cathedral, the Duomo di San Gennaro, is filled with frescoes. Other major landmarks include the lavish Royal Palace and Castel Nuovo, a 13th-century castle.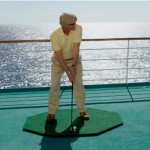 Day 11 18 Nov, 2022 Cruising the Ionian Sea Aboard the most award-winning ships at sea, your story can be written exactly as you wish: pamper yourself at the Feng Shui-inspired Crystal Spa, work-out at the state-of-the-art fitness centre or Walk-on-Water along our 360o Promenade Deck; learn how to translate your story into a movie with USC's School of Cinematic Arts Digital Filmmaking class at our Creative Learning Institute ®; or learn about art, history and worldly destinations with our engaging celebrity entertainers and speakers with our Crystal Visions® Enrichment Program; sneak away to watch recently-released movies in the Hollywood Theatre, shop our luxury boutiques, or simply lounge poolside while our attentive crew caters to your every whim. From mat Pilates and yoga to PGA golf instruction and paddle tennis on full-size courts, today is all about you. As evening arrives, dine on the renowned culinary creations of Nobu Matsuhisa, and Crystal's own acclaimed chefs with new Modern Cuisine and Global Inspired menus, enjoy special wine-makers dinners, breakout new production shows, intimate lounges, a pulsing dance club or try your luck at the casino. The choices, as always, aboard the World's Best are yours.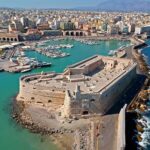 Day 12 19 Nov, 2022 Heraklion, Crete, Greece Arrives 9.00am – 6.00pm
Crete's capital city is a charming mix of ancient fortresses and modern delights; serious business and waterfront cafés. Also called Iraklio, the city is home to the impressive Heraklion Archaeological Museum, Palace of Knossos and Turkish and Venetian fountains that dot the old squares. Its marketplace is one of the largest in the Mediterranean and filled with traditional treasures, like Cretan olive oil, local wines and honey.
Day 13 20 Nov, 2022 Cruising the Mediterranean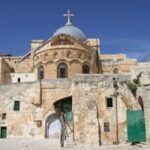 Day 14 21 Nov, 2022 Bethlehem/Galilee (Haifa), Israel Arrives 6.00am – 10.00pm
Hebrew for "beautiful coast," Haifa has been a mecca for the faithful of all kinds for millennia. Its slopes of Mount Carmel, UNESCO-listed Acre and glittering coastline are all impressive, and it is also an ideal starting point for explorations of Nazareth and the Sea of Galilee; Zippori, "City of Mosaics"; and the lively cosmopolitan delights of Tel Aviv.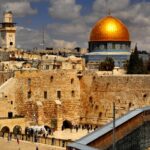 Day 15 22 Nov, 2022 Jerusalem/Tel Aviv (Ashod), Israel Arrives 7.00am – Ship remains in port overnight
Hebrew for "beautiful coast," Haifa has been a mecca for the faithful of all kinds for millennia. Its slopes of Mount Carmel, UNESCO-listed Acre and glittering coastline are all impressive, and it is also an ideal starting point for explorations of Nazareth and the Sea of Galilee; Zippori, "City of Mosaics"; and the lively cosmopolitan delights of Tel Aviv. Jerusalem is a city in the Middle East, on a plateau in the Judaean Mountains between the Mediterranean and the Dead Sea. It is one of the oldest cities in the world, and is considered holy to the three major Abrahamic religions—Judaism, Christianity, and Islam.
Day 16 23 Nov, 2022 Jerusalem/Tel Aviv (Ashod), Israel Ship sails at 7.00pm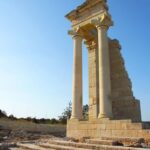 Day 17 24 Nov, 2022 Limassol, Cyprus Arrives 8.00am – 6.00pm
The wine flows freely in Limassol, and so does the festive atmosphere. The centre of Cyprus' wine industry, Limassol is home to a bustling bar and restaurant scene, as well as numerous wineries that are open for tours and tastings. The city seems to be engaged in constant celebration, staging elaborate festivals throughout the year. The waterfront promenade offers a dizzying array of traditional, handmade goods to expensive designer labels.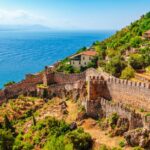 Day 18 25 Nov, 202 Antalya, Turkey Arrives 8.00am – 6.00pm
Adjectives defy description of this ancient harbour town, surrounded by cliffs, beautiful beaches and waters in every hue of turquoise and blue. See Hadrian's Gate, the triumphal arch honouring the Roman emperor, and the historic Kizil Kule "red" tower, symbol of a city rich in beautiful landscapes of both mountain and sea. With old historical monuments and a rich modern nightlife, Turks and foreigners alike love Antalya's calming location along the Mediterranean Sea.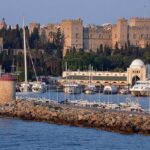 Day 19 26 Nov, 2022 Rhodes, Greece Arrives 8.00am – 6.00pm
Rich with natural beauty and colou.rful history, Rhodes represents one of the most architecturally varied locations in Europe. Hellenistic, Byzantine, Medieval and Turkish influences intermingle with abundant sunshine and dry air to cast a magnificent light over the island that the ancients dedicated to Apollo, the God of Light. High on a cliff, the ruins of the Temple of Athena sit amidst the beautifully preserved Acropolis at Lindos.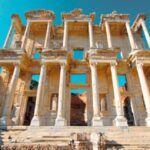 Day 20 27 Nov, 2022 Kusadasi, Turkey Arrives 8.00am – 9.00pm
A lovely seaside resort town on the Aegean coast, Kusadaşi is famous for sparkling waters, sandy beaches and enticing shops filled with designer clothing and hand-woven carpets and leather goods. More than these modern trappings, it is the gateway to Ephesus – the UNESCO-listed, 4,000 year old city – as well as the Temple of Artemis (one of the Seven Wonders of the Ancient World), Basilica of St. John, and House of the Virgin Mary.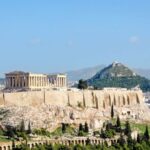 Day 21 28 Nov, 2022 Athens (Piraeus), Greece Arrives 8.30am – Ship remains in port overnight
Venture through Greece's largest port city, Piraeus, as you make your way to the cradle of Western culture and the birthplace of democracy. Athens, among the world's oldest cities with a history spanning 3,400 years, has long been the location of myth and muse, and its ancient heritage is still an incredible source of inspiration. Here, the Acropolis crowns the city as home to the Parthenon and other legendary temples and monuments
Day 22 29 Nov, 2022 Athens (Piraeus), Greece Sadly our cruise has come to an end and we disembark after breakfast this morning. We would be pleased to assist with your onward travel arrangements.
Cruise price $US7808 includes:
21 nights luxury accommodation on board Crystal Symphony in deluxe stateroom with large picture window – category E1 with limited obstruction (cheaper cabins, with full obstruction, can be requested or you may upgrade to a cabin with a balcony – subject to availability – from an additional $US2309)
SINGLE OCCUPANCY
*Services of a tour escort from Australia on board Crystal Symphony (*based on minimum of 12 participants)
Port taxes ($US1140 included)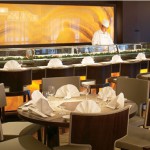 Fine Dining:
•Complimentary fine wines, champagne and premium spirits as well as dining in all restaurants, including a visit to specialty venues Prego by Piero Selvaggio, and Umi Uma and The Sushi Bar by Nobu Matsuhisa
•Open-bar service throughout the ship
•Gratuities for housekeeping, bar and dining staff throughout the ship
•All non-alcoholic beverages including bottled water, specialty coffee drinks, soft drinks, fresh juices and Afternoon Tea service
•Early embarkation luncheon
•Welcome champagne
•24-hour room service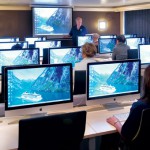 Enrichment & Entertainment: (some items may change at time of sailing to maintain Covid-safe)
•Computer University@Sea® classes with software instruction
•Technology Concierge "how to" tips on latest high-tech gadgets and apps
•Crystal Visions® lecture series featuring renowned speakers, authors, celebrities and destination experts
•Award-winning Broadway-style entertainment, piano bars and dance clubs
•Recent-release films in spacious surround-sound Hollywood Theatre
•Dance lessons
•Art classes with Odyssey Art At Sea
•Dedicated Junior Cruiser facilities and programs
•Comfortable shuttles to town (where local authorities permit)
•Concierge services for personal arrangements ashore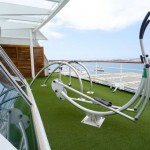 Fitness: (some items may change at time of sailing to maintain Covid-safe)
•Gym with state-of-the art fitness equipment
•Well-appointed separate men's and women's steam, saunas and whirlpools in the only Feng Shui-inspired spa at sea
•Fitness classes including yoga, Pilates Reformer, "Tour de Spin" cycling, cutting-edge Kinesis™ systems and Tai Chi courses
•Golf lessons with PGA pros
•Walk-on-Water weighted vests and Nordic Pole walking equipment
•Paddle tennis
•Exclusive 360° (wraparound) teak Promenade Deck for uninterrupted walks, jogs and sweeping ocean views
•Ambassador Hosts, cultured and well-travelled gentlemen, are available on every cruise to socialize and dance the night away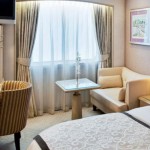 Stateroom Services & Amenities:
•In-stateroom satellite TV and movie/DVD rentals
•Twice daily housekeeping with nightly turndown service
•Kimonos, Frette bathrobes, 100% Egyptian cotton linens and pillow menu
•Self-service launderettes
Cruise cost does not include:
•International airfares or taxes
•Arrival or departure transfers
•Pre and post cruise accommodation
• Shore excursions
•Spa massages/personal services
•Upgrade to veranda stateroom if required (Additional $US2309– B2 deluxe forward stateroom with verandah – single occupancy)
•Optional add-ons.
To contact us for reservations or enquiries:
Destination World Travel

PO Box 2040

South Plympton South Australia 5038 Australia
Phone: 08-8293-6988 Outside of Australia 61-8-8293-6988