Kenya Secrets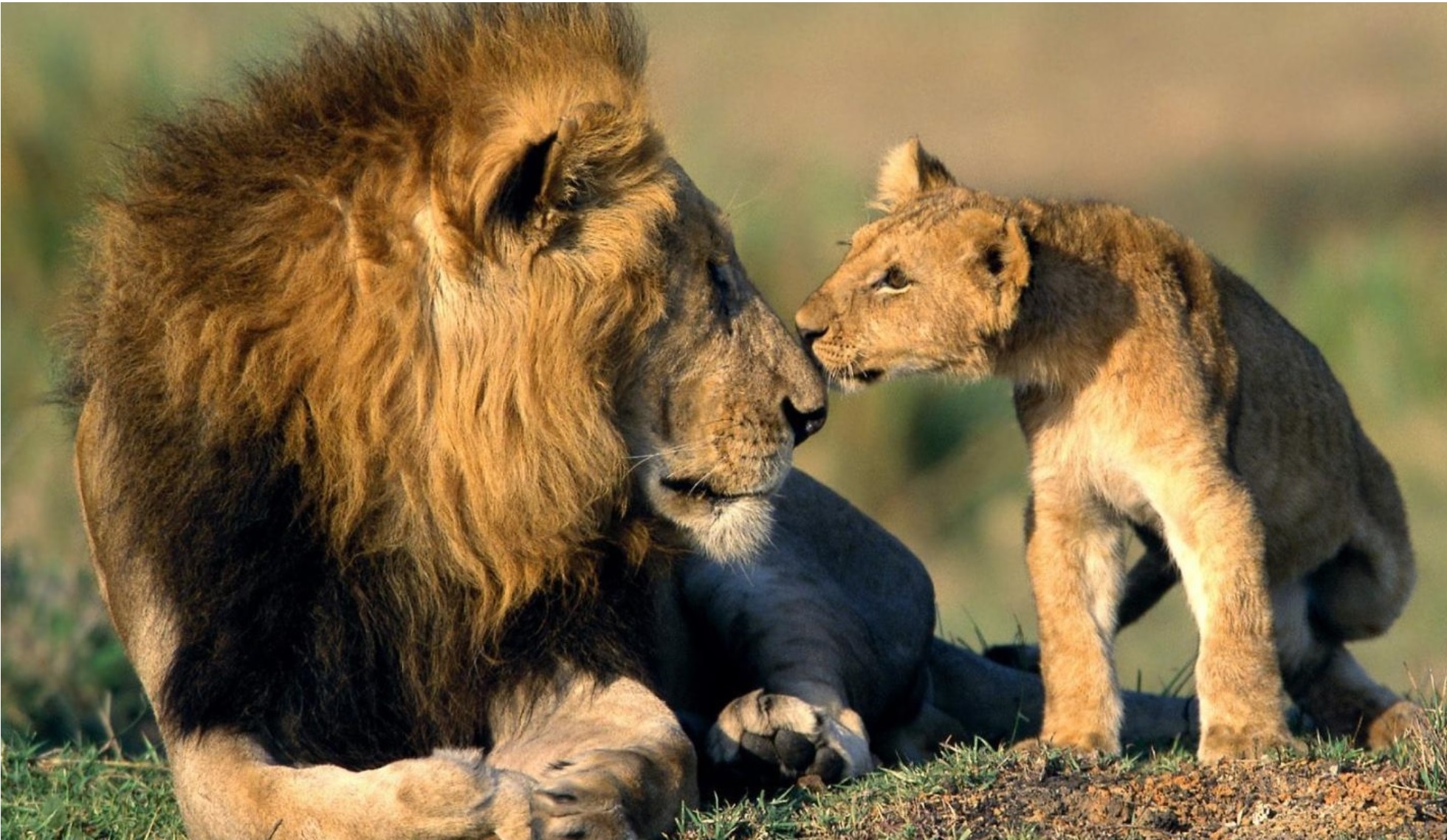 Our small group safari is a magical way to experience a truly unique African adventure in the most comfortable and luxurious way possible. We are flying into two elegant and exclusive safari camps, located in some of Kenya's best and lesser travelled wildlife areas, and then ending our safari at Watamu, one of the world's top 10 beaches and a recognised UN biosphere.
Resting in the magnificent Great Rift Valley and presided over by the majestic Mount Kilimanjaro, Kenya is characterised by hauntingly beautiful natural landscapes of forested hills, patchwork farms, wooded savanna and vast forests brimming with an extraordinary abundance of wildlife. Add to this an exquisite tropical coastline fringed with breathtaking golden sand beaches and gorgeous coral gardens providing excellent snorkelling and diving opportunities.
*Escorted from Nairobi to Mombasa
Guaranteed SINGLE room throughout
Commencing 27 February, 2021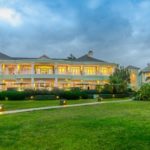 Day 1 27 February, 2021 Arrive Nairobi.
Make your own way to Nairobi. Use your frequent flyer miles or we will find the best airfare for you and team you up with others in the group who may be on the same flight. On arrival, make your way to hotel.
Accommodation: Hemingways Nairobi (or similar) overnight
Hemingways Nairobi, a member of the Small Luxury Hotels of the world, is an elegant boutique hotel situated in Nairobi's Karen residential area with magnificent views of the nearby Ngong hills. Sensitively designed for the discerning business and leisure traveller, Hemingways Nairobi offers the full facilities expected in a modern day luxury boutique hotel. The Hemingways Nairobi Brasserie serves classic dishes and the very best of local and international cuisine and is open everyday for breakfast, lunch, afternoon tea and dinner.
Nairobi is Africa's 4th largest city and is a vibrant and exciting place, and although it has developed a reputation which keeps tourist visits brief, there are some fascinating attractions: its cafe culture, unbridled nightlife, the National Museum, the Karen Blixen Museum and most notably just 20 minutes from the city centre wild lions and buffalo roam in the world's only urban game reserve.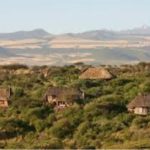 Day 2 28 February, 2021 Nairobi – Lewa Conservancy After breakfast, we will transfer to Wilson Airport for our flight to Lewa where we will be met by the camp and transferred to the lodge in time for lunch. This afternoon we have our first game drive. Accommodation: Lewa Wilderness (or similar) 3 nights Lewa Wilderness is one of Kenya's oldest private safari experiences. For forty years guests have been coming to this remarkable region to be part of an adventure like no other. Those four decades have seen that passion passed down through the Craig family who proudly continue to run Lewa Wilderness today. Lewa Wilderness is one of the original family homes and is still home to Will and Emma Craig. Guests can relax by the fire in the cozy sitting room and share meals around a long banquet table in the open-air dining room. Natural springs, home-raised livestock, and a 5-acre organic garden are transformed by skilled chefs into incredible, healthy and delicious food.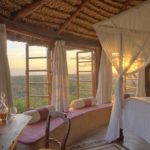 There are six individual hillside cottages, each with a unique layout. These cottages were built to capture the stunning views out over the valley and the sound of the river below where elephants, giraffe, rhino, zebra and more all come to drink. Each cottage has en-suite facilities, a cosy sitting area and fireplace, and a private outdoor veranda where one can enjoy a morning coffee whilst watching the sunrise. In addition the garden rooms are original rooms built by David and Delia Craig when they started the lodge. They are the cottages closest to the main house and living areas, and each consists of two en-suite bedrooms joined by a comfortable sitting area with a bar and cosy fireplace. Daily dinner, bed, breakfast, lunch and activities together with drinks all local brands (excluding spirits) are included.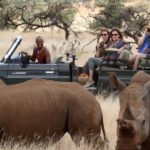 Day 3 & 4 01 March and 02 March, 2021 Lewa Conservancy Each day we will have morning and afternoon game drives. There is a very good chance of seeing all of the "Big Five" and Lewa is one of the only game parks where visitors are almost guaranteed to see the endangered black and white rhinos. Spanning over thousands of hectares of vast open savannah grasslands in northern Kenya, Lewa Wildlife Conservancy is home to the world's largest population of Grevy's zebra. Renowned as a pioneer and leader in responsible tourism, Lewa Wildlife Conservancy actively advances and develops community engagement and wildlife conservation.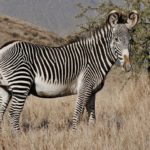 It has been declared a UNESCO World Heritage Site and serves as an important sanctuary for a large selection of wildlife including the endangered black rhino as well as the white rhino. Boasting one of the highest wildlife densities in Kenya, the park is also inhabited by elephants, lions, buffalo, wild dogs, giraffes, cheetahs, and over 400 bird species.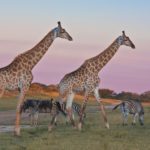 Day 5 03 March, 2021 Lewa Conservancy – Tsavo West National Park After our final early morning game drive here, and after breakfast we transfer to the airstrip for our flight to Wilson Airport and immediately connect to a flight to Tsavo. We'll be met and transferred to our lodge. After lunch we have an afternoon game drive before returning to the lodge for dinner.
Most people tend to forget about Tsavo and why it is amongst the top pick of many experienced safari guides. Being Kenya's largest game park and with so few lodges in the area, you will soon understand why. The park is amongst the most iconic in Kenya with its diverse landscapes and is rich history.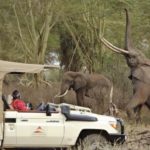 While the best game viewing is generally in the coolness of the early mornings or late afternoons, we are free to decide how long and when we would like to set out for our game drives. Using only open-sided vehicles, you can experience the quintessential African landscape and the wide range of birds and flora & fauna that thrive in the surrounding area.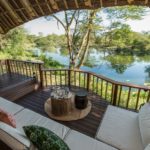 Accommodation: Finch Hattons (or similar) 3 nights Situated in Tsavo West National Park, Finch Hattons is an eco, luxury safari camp rich in history and committed to conservation. This award winning camp is renowned for its outstanding quality of accommodation and service for over 25 years. The camp is a unique safari retreat in the true African wilderness with views of Mount Kilimanjaro and Chyulu Hills. Relax in your private suite or by the pool, as you watch the resident Hippo pods wallow in the natural spring-pools that flow through the camp. Savour some of the many culinary delights on our fine-dining and à la-carte menus, or take full advantage of the range of activities and facilities we offer, from our renowned bird spotting experiences to our private game drives. Daily dinner, bed, breakfast, lunch and activities together with drinks (excluding Premium brands) are included.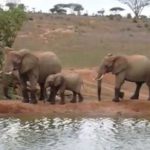 Day 6 & 7 04 March and 05 March, 2021 Tsavo West National Park
Located in Kenya's Coast Province, Tsavo West National Park stretches for over 9000 square kilometres and is one of Kenya's most rewarding parks. Tsavo West is covered in fairly thick bush but has spectacular natural scenery which includes volcanic cones, swamps, rocky outcrops and lava flows, mountains, river forest, plains, lakes, natural springs and wooded grassland.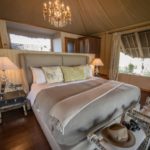 The camp is named after Denys Finch Hatton, who inspired an era of luxury on safari in Kenya. The classic film Out of Africa depicts part of his life and his affair with Karen Blixen who was the author of the book on which the film is based. Denys was renowned for his charming manner and stylish safaris into the heart of Africa. Finch Hattons Camp is located in a lush and scenic setting which provides a delightful environment to relax after safari activities on the savannah. The camp overlooks some natural springs and is surrounded by a forest.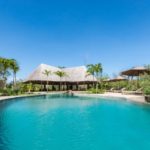 In between game viewing excursions you can take nature walks with one of the guides or spend time at the swimming pool with its shady terrace. The bar is open all day and the main lounge and restaurant offer gracious spaces for relaxing and dining. On the mezzanine level you can admire the lovely thatch ceiling while reading in the cosy library which also has a range of classical and slightly more modern music.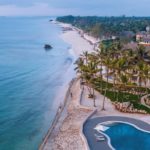 Day 8 06 March, 2021 Tsavo West National Park – Watamu We have a morning game drive, breakfast and lunch before we take Mombasa Air to Malindi. On arrival at Malindi Airport we will be met and transferred to our hotel. Accommodation: Hemingways Watamu (or similar) 2 nights Hemingways Watamu is an iconic tropical paradise on the Kenyan coast sitting right in the middle of the pristine Watamu Marine National Park with its idyllic white sand beach and turquoise waters. The exceptional personal service and sincere charm of this established hotel has come to represent Kenyan coastal luxury to so many travellers for close to 30 years.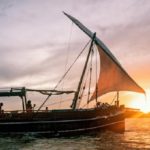 There is so much to do here – learn to kite-surf; get your PADI certificate, take a sunset dhow cruise on Mida Creek, play a round of golf on the nearby world class golf course, Vipingo Ridge; or if that all sounds a little too energetic, relax around the pool with a good book as you work your way through the cocktail menu. Evening is at leisure.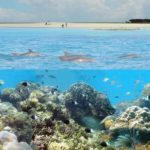 Day 9 07 March, 2021 Watamu Full day at leisure. Located north of Mombasa, the small coastal village of Watamu is renowned for the Watamu Marine National Park. The park boasts three sparkling bays, white-sand beaches and an underwater coral wonderland offering one of the best snorkelling and diving experiences on the East African coast. This charming village is surrounded by an abundance of natural beauty; fringed by lush tropical rainforests and mangroves. Visitors flock here to spend lazy days on the beautiful Watamu and Turtle Bay beaches, explore the Gede Ruins, and fish in the mangrove-edged waterways of Mida Creek. Alternatively, if you'd like a little bit more wildlife viewing, don't the miss the opportunity to visit the nearby Arabuko Sokoke Forest Reserve to spot monkeys, elephants and a variety of rare bird species. Breakfast is included.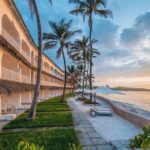 Day 10 08 March, 2021 Sadly our safari has come to an end after breakfast. For those who are joining our Crystal cruise from Mombasa to Cape Town we will transfer to the cruise terminal and board Crystal Symphony in time for lunch.
Tour cost $14570 includes:
*Services of an Australian tour escort from Nairobi to Mombasa
Luxury SINGLE occupancy accommodation throughout
Bed and breakfast accommodation in Nairobi and Watamu

Full board accommodation while on safari

Lewa Wilderness : Full board accommodation, soft drinks, beer, non-premium wine , laundry, shared day and night game drives, horse riding , camel walks
Finch Hattons Includes: Full board accommodation, park fees, airstrip transfers, laundry ( excluding dry cleaning), all drinks ( excluding premium wine and spirits)
All game drives are in a custom built 4×4 Safari Land Cruiser safari vehicle driven by a professional English speaking driver guide.

Park Entrance fees throughout

Flying doctors medical evacuation cover

Current Government taxes and levies

Airfares within Kenya as follows:

Nairobi to Lewa airstrip
Lewa airstrip to Nairobi to Finch Hattons airstrip
Finch Hattons airstrip to Malindi airport (for Watamu)
Tour cost does not include:
International airline tickets and air ticket taxes
Meals or visits not detailed on the itinerary
Gratuities
Items of a personal nature
Transfers at any time that differs from main group arrangements
Anything not stated in 'inclusions'
Please note: This tour involves services which are settled in a number of currencies and the exchange rate has been calculated on rates current at the time of uploading this tour onto our website.
Should there be a fluctuation of exchange rates of more than 3% from this time to the time we receive payment, we reserve the right to pass on an exchange rate surcharge.
To contact us for reservations or enquiries:
Destination World Travel

PO Box 2040

South Plympton South Australia 5038 Australia