2018 Tours
Our groups are small and we are honoured that we have a large number of repeat clients who book several trips at a time.  Early reservation is strongly recommended.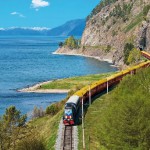 Trans Siberian Railway by private train  


Beijing to Moscow
13 May, 2018 – 27 May, 2018
Experience one of the last great travel adventures! A journey on the Trans-Siberian Railway, on board our private train is the chance to fulfil the dream of a lifetime.  The Tsar's Gold private train is your comfortable home on an unforgettable journey. The attentive staff provides professional service, mouth-watering meals and bar service is offered in the restaurant car. There is even a doctor on call 24/7.  You will have sole occupancy of a classic compartment on the train and sole occupancy of a room on our overnight hotel stays.  In addition to your *escorts from Australia, an experienced multi-lingual tour director accompanies your trip from Beijing to Moscow. A sophisticated on-board programme complements a comprehensive excursion and sightseeing package to make your journey truly memorable.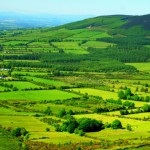 Highlights of Ireland


Dublin to Belfast
19 June, 2018 – 01 July, 2018
Come with us and you'll see all of Ireland's major attractions; The Cliffs of Moher, Giants Causeway, Blarney Castle, Ring of Kerry, Dingle Bay and many more!We begin our tour in history filled Dublin,  savor a pint at the Guinness Storehouse, visit the Irish National Stud to learn about one of Ireland's most lucrative industries,  experience the world-famous beauty of the Ring of Kerry, journey to historic Blarney Castle, where you can lean back and kiss its famous stone,  see the Atlantic from the stunning 700-foot Cliffs of Moher and Burren, home to a rugged limestone landscape.We tour northern Ireland  with a glorious mix of rugged coastlines, tranquil lakelands, moody mountain landscapes and vibrant cities. We explore  Derry, the only remaining completely intact walled city in Ireland and one of the finest examples of a walled city in Europe, walk along the legendary Giant's Causeway flanked by the wild North Atlantic Ocean and a landscape of dramatic cliffs, and explore Titanic history in Belfast and much, much more.See the castles. Experience the culture. Live the history. Meet the locals.  Enjoy fast fiddles and foot tapping beats and behold those famous shades of green that stretch as far as the eye can see.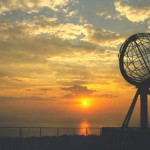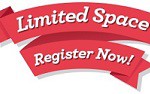 Norway   –  cruise into the midnight sun
London/Dover to London/Dover
01 July, 2018  –  15 July, 2018
In Northern Scandinavia during the summer months you can experience something truly wonderful. From May to the end of July the sun never sets above the Arctic Circle. This is when this part of the world is referred to as the Land of the Midnight Sun. Join us as we journey through glacier-carved mountains and indigo-blue waters to reach the top of the world, to a wondrous land of picturesque villages and dramatic landscapes. See stunning scenery along the Arctic coast of Norway, with alpine mountain peaks, beautiful islands, tiny fishing settlements & beautifully located Arctic towns.     We're sailing on board the luxurious Crystal Serenity and your cruise fare includes your OWN luxurious stateroom with large picture window, complimentary specialty restaurants, fine wines, champagne, premium spirits and non-alcoholic beverages. Complimentary gratuities for housekeeping, bar, dining and Penthouse butler staff are included as well as award-winning entertainment, innovative enrichment, state-of-the-art fitness facilities and wellness programs plus so much more.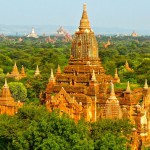 Myanmar & Irrawaddy Cruise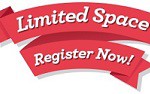 Yangon, Inle Lake, Mandalay, 7 night Sanctuary Ananda cruise
13 September, 2018 – 26 September, 2018
Journey to untouched Myanmar (Burma),  one of the most magical and undiscovered destinations in the world; a golden land of breathtaking beauty and charm that is steeped in fascinating history and traditions, a land where holy men clad in traditional longyi are revered, thousands of ancient, religious stupas rise out of flat plains and floating-village life ebbs and flows upon Inle Lake.     Then we have three nights to experience the serenity of Inle Lake, often described as  most magical place of  Myanmar and famous for its scenic beauty and the unique leg-rowing of the Inthas, the native lake-dwellers.  Picture a vast, serene lake – 13.5 miles long and seven miles wide – fringed by marshes and floating gardens, where stilt-house villages and Buddhist temples rise above the water, and Intha fisherfolk propel their boats along via their unique technique of leg-rowing. Surrounding the lake are hills that are home to myriad minorities: Shan, Pa-O, Taung Yo, Danu, Kayah and Danaw, who descend from their villages for markets that hopscotch around the towns of the region on a five-day cycle. We continue our journey to Mandalay where the luxurious, all-suite ship Sanctuary Ananda takes us in style for seven nights on a voyage of breathtaking beauty and discovery downstream and upstream on the beautiful Irrawaddy River to Bagan and then back to Mandalay.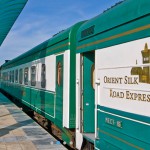 Legendary Silk Road Express


Ashgabat, Turkmenistan to Almaty Kazakhstan
16 October, 2018 – 29 October, 2018
The Orient Silk Road Express train offers the best possible comfort for travelling the legendary Silk Road.   This once-in-a-lifetime Central Asian train journey,  follows the legendary Silk Road back in time, across three countries ad takes in seven breath-taking UNESCO World Heritage sites.   We'll explore the winding streets and market life of Khiva and Bukhara, discover enchanting backstreets, vast gateways, glittering domes, and ancient city walls.  You'll feel as if  the stories of one thousand and one nights have come to life.  See the desert sun in Registan Square, the most beautiful square in the Orient and enjoy insights into the local way of life, from a folklore show in a madrasah, to lunches in the former Summer Palace of the Emir and an Uzbek family.   You will have sole occupancy of a compartment on the train and sole occupancy of a room on our overnight hotel stays.
 
To contact us for reservations or enquiries:
Destination World Travel

PO Box 2040

South Plympton    South Australia   5038      Australia
Phone:  08-8293-6988   Outside of Australia 61-8-8293-6988

Email:  destinationworld@internode.on.net