2018 Tours
Our groups are small and we are honoured that we have a large number of repeat clients who book several trips at a time.  Early reservation is strongly recommended. 
Tanzania Great Wildebeest Migration  


06 February, 2018 – 19 February, 2018
The endless plains of East Africa are the setting for the world's greatest wildlife spectacle on earth – the million-plus wildebeest migration.    During the period January through March the seemingly unending short grass plains of the southern Serengeti, and the Ngorongoro Conservation Area, are inhabited by enormous herds of wildebeest and zebra.  Pregnant female wildebeest are attracted to the calcium and magnesium rich grass which is good for milk production.  Calving occurs late January through mid March when over 80% of the female wildebeest give birth over a period of a few weeks.  An estimated 400,000 wildebeest calves are born during this period.     This is a wonderful time to visit this part of Africa and our safari will leave you with special memories that will last a lifetime.    Come and join us – you'll be so glad you did.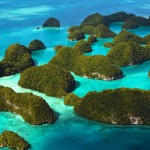 Ecuador, Amazon rainforest and Galapagos    


Guayaquil to Quito
16 March, 2018  –  04 April, 2018
The Galapagos Islands are one of the top reasons for visiting Ecuador. This famed archipelago boasts beautiful, crystal clear waters, striking volcanic landscapes, and close experiences with a unique array of wildlife. However, Ecuador is more than Galapagos. The unusual variety of ecosystems packed into this small stretch of land accounts for an astounding biodiversity, the largest in the world proportional to country size.   Our tour encompasses Ecuador's world-famous contrasting ecosystems including the highlands of the Andes, the Amazon rain forest and the Galapagos Islands. We being our tour experiencing some of the wonders of Ecuador on board Tren Crucero, recognised as the Leading Luxury Train in South America.   We'll then continue our adventure with a full immersion in peace and tranquillity at the natural sanctuary of Itamandi Eco-Lodge, situated along the banks of the Arajuno River, surrounded by lush vegetation and abundant tropical wildlife.  To complete this extraordinary experience, the Galapagos Islands await you for an unforgettable journey through white sand beaches, crystalline clear sea waters, lava tunnels and volcanic landscapes. Encounter giant tortoises, iguanas, sea lions, flamingos and a wide variety of birds and sea-life while you discover the wonders of these enchanted islands.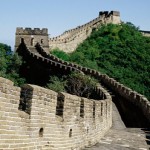 Unforgettable Highlights of China
Shanghai to Beijing
02 May, 2018  –  13 May, 2018
This 12 day journey is perfect for those with less time who want to see the highlights of China,  experience local food and culture, stay in your own room in a luxurious hotel each night and not have to worry about a thing.  We spend more time at sites than some other tours with a similar itinerary as we don't incorporate shops or factory visits into your valuable sightseeing time.  We have planned free time for those who want to take advantage of great shopping in China or alternatively want to do some more exploring on their own but there are no such tourist shop visits scheduled into your itinerary.   Option:   Why not combine this tour with our Trans Siberian by private train journey from Beijing to Moscow via Mongolia and Lake Baikal commencing from Beijing on 13 May?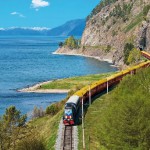 Trans Siberian Railway by private train  


Beijing to Moscow
13 May, 2018 – 27 May, 2018
Experience one of the last great travel adventures! A journey on the Trans-Siberian Railway, on board our private train is the chance to fulfil the dream of a lifetime.  The Tsar's Gold private train is your comfortable home on an unforgettable journey. The attentive staff provides professional service, mouth-watering meals and bar service is offered in the restaurant car. There is even a doctor on call 24/7.  You will have sole occupancy of a classic compartment on the train and sole occupancy of a room on our overnight hotel stays.  In addition to your *escorts from Australia, an experienced multi-lingual tour director accompanies your trip from Beijing to Moscow. A sophisticated on-board programme complements a comprehensive excursion and sightseeing package to make your journey truly memorable.  Option:  Why not combine this tour with our 'Unforgettable highlights of China' tour which begins in Shanghai on 2nd May and ends in Beijing on 13 May?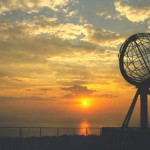 Norway   –  cruise into the midnight sun
London/Tilbury to London/Tilbury
01 July, 2018  –  15 July, 2018
In Northern Scandinavia during the summer months you can experience something truly wonderful. From May to the end of July the sun never sets above the Arctic Circle. This is when this part of the world is referred to as the Land of the Midnight Sun. Join us as we journey through glacier-carved mountains and indigo-blue waters to reach the top of the world, to a wondrous land of picturesque villages and dramatic landscapes. See stunning scenery along the Arctic coast of Norway, with alpine mountain peaks, beautiful islands, tiny fishing settlements & beautifully located Arctic towns.     We're sailing on board the luxurious Crystal Serenity and your cruise fare includes your OWN luxurious stateroom with large picture window, complimentary speciality restaurants, fine wines, champagne, premium spirits and non-alcoholic beverages. Complimentary gratuities for housekeeping, bar, dining and Penthouse butler staff are included as well as award-winning entertainment, innovative enrichment, state-of-the-art fitness facilities and wellness programs plus so much more.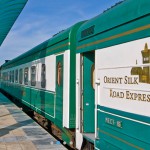 Legendary Silk Road Express    


 Ashgabat, Turkmenistan to Almaty Kazakhstan
16 October, 2018 – 29 October, 2018
The Orient Silk Road Express train offers the best possible comfort for travelling the legendary Silk Road.   This once-in-a-lifetime Central Asian train journey,  follows the legendary Silk Road back in time, across three countries ad takes in seven breath-taking UNESCO World Heritage sites.   We'll explore the winding streets and market life of Khiva and Bukhara, discover enchanting backstreets, vast gateways, glittering domes, and ancient city walls.  You'll feel as if  the stories of one thousand and one nights have come to life.  See the desert sun in Registan Square, the most beautiful square in the Orient and enjoy insights into the local way of life, from a folklore show in a madrasah, to lunches in the former Summer Palace of the Emir and an Uzbek family.   You will have sole occupancy of a compartment on the train and sole occupancy of a room on our overnight hotel stays.
 
To contact us for reservations or enquiries:
Destination World Travel

PO Box 2040

South Plympton    South Australia   5038      Australia
Phone:  08-8293-6988   Outside of Australia 61-8-8293-6988

Email:  destinationworld@internode.on.net