Lisbon to London aboard Crystal Symphony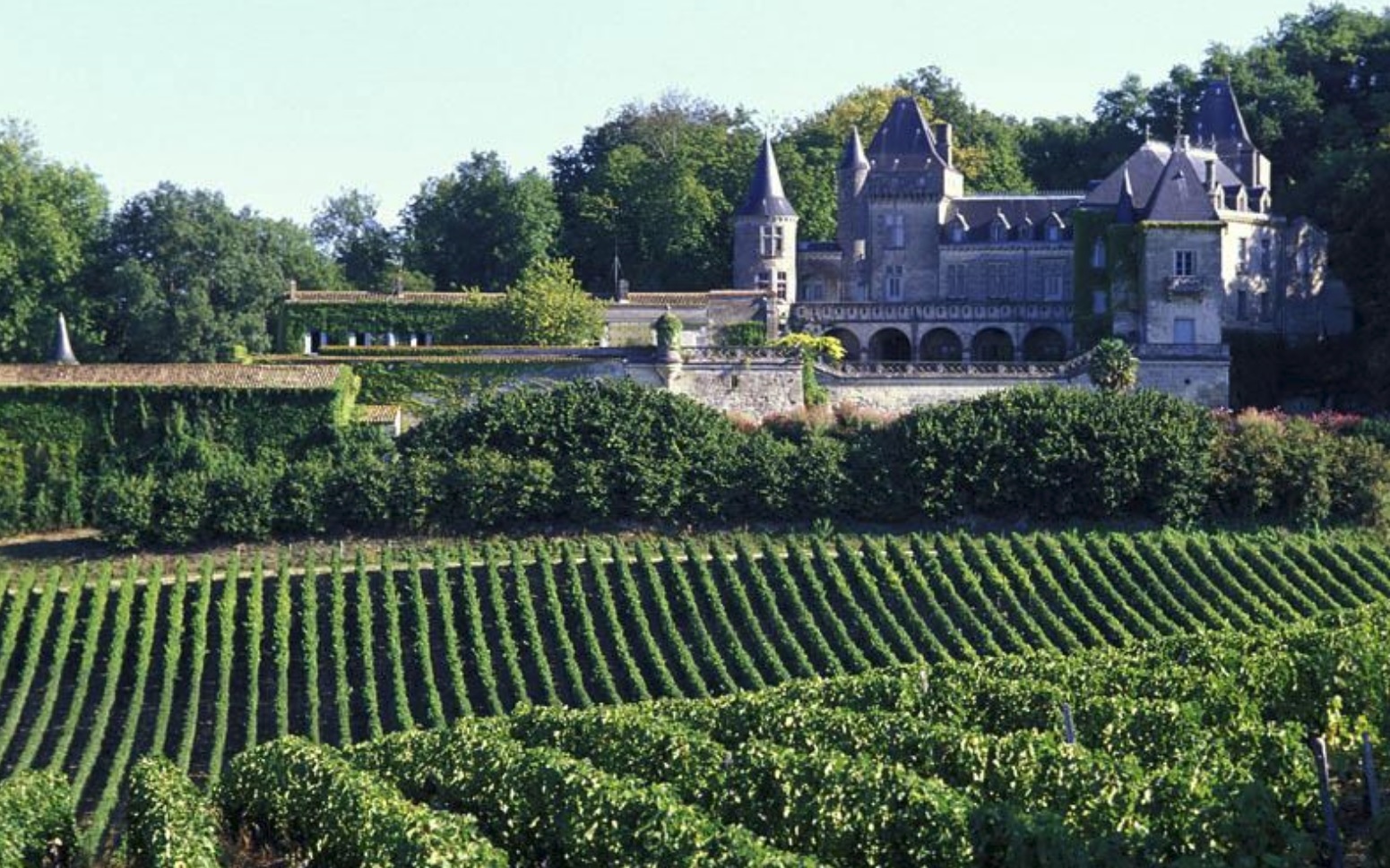 Our cruise follows the coastline of Portugal and France beginning in Lisbon and first stopping in Oporto with opportunity to explore the Duoro Valley.   We sail on to St-Jean-De-Luz, once the centre for Basque corsairs in the 17th century and situated on a gentle, crescent-shaped bay with fine sand and with an old town that is filled with colourful timbered Basque houses. There is much to do in the city of Bordeaux and our 2 night stay here will give you the opportunity to venture into the countryside and vineyards that surround this region of France.  We visit Lorient, a relatively new town founded in the 17th century and St-Malo/Mont St Michel  located on the Emerald Coast before exploring St Peter Port in Guernsey, in the Channel Islands,   an enclave of irrepressible charm, with cobbled streets inching up a steep hillside and spires and towers.  Our final stop before disembarking in Dover is an overnight stay at the very pretty port of Honfleur, France on the Seine's estuary. Glorious historic houses, galleries and restaurants jostle for position on the quays, and an excursion to Monet's garden in Giverny will be on offer.
Understated elegance, sophisticated, luxurious but not pretentious, exquisite dining, all inclusive and with crew who treat you like their favourite family; this is Crystal Symphony
and one of the finest luxury ships afloat.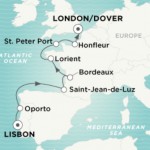 Lisbon to London
Commencing Lisbon 07 June, 2020
*Escorted on board Crystal Symphony
Guaranteed SINGLE occupancy
Your cruise fare includes your OWN luxurious stateroom with large picture window, fine wines, champagne, premium spirits and non-alcoholic beverages. Complimentary gratuities for housekeeping, bar, dining and Penthouse butler staff are included as well as award-winning entertainment, innovative enrichment, state-of-the-art fitness facilities and wellness programs plus so much more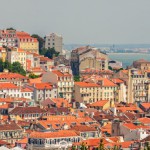 Day 1  07 June, 2020   Lisbon   Make your own way to Lisbon and board Crystal Symphony.   Use your frequent flyer points or we will find the best airfare for you and team you up with others in the group who may be on the same flight.    We recommend you arrive at least a day before sailing and would be happy to book you at the same hotel as others in the group.     Ship sails at 6:00pm.   Discover the world's last colonial empire, turned bustling cosmopolitan city. Lisbon has dozens of Moorish castles, pastel buildings, and white sand beaches to explore. This Atlantic-coast city perfectly encapsulates Mediterranean charm with its wine, food, and architecture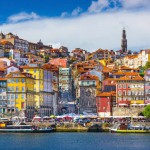 Day 2  08 June, 2020  Oporto (Leixoes) Portugal  8:00am  – 6:00pm           Oporto brings together the best of Portugal: warm sunshine, a relaxed riverside setting, grand churches, winding medieval streets, and courtyards filled with geraniums. Perhaps what Oporto is most famous for, however, is its port wine. Crafted in the neighboring Vila Nova da Gaia district, ports from all over the region can be sampled in the lodges just across the river. Wander through historic Ribeira, the recently restored riverside district and UNESCO World Heritage Site.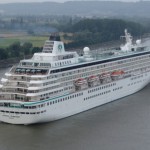 Day 3  09 June, 2020     Cruising the Bay of Biscay    Aboard the most award-winning ships at sea, your story can be written exactly as you wish: pamper yourself at the Feng Shui-inspired Crystal Spa, work-out at our state-of-the-art fitness center or Walk-on-Water along our 360o Promenade Deck; learn how to translate your story into a movie with USC's School of Cinematic Arts Digital Filmmaking class at our Creative Learning Institute ®; or learn about art, history and worldly destinations with our engaging celebrity entertainers and speakers with our Crystal Visions® Enrichment Program; sneak away to watch recently-released movies in the Hollywood Theatre, shop our luxury boutiques, or simply lounge poolside while our attentive crew caters to your every whim. From mat Pilates and yoga to PGA golf instruction and paddle tennis on full-size courts, today is all about you. As evening arrives, dine on the renowned culinary creations of Nobu Matsuhisa, and Crystal's own acclaimed chefs with new Modern Cuisine and Global Inspired menus, enjoy special wine-makers dinners, breakout new production shows, intimate lounges, a pulsing dance club or try your luck at the casino. The choices as always aboard the World's Best are yours.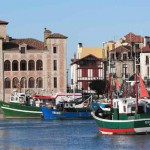 Day 4  10 June, 2020    St-Jean-De-Luz, France   8:00am – 6:00pm  This fishing port on the Basque coast is a gem, sparkling with old-world charm. Venture into the town centre and you'll feel like you've stepped back into the Middle Ages, as historic Basque and its Moorish architecture presides over narrow, cobblestone lanes. There's plenty to explore, from the lively bars and restaurants in the main square to the casino and sophisticated shops that give the town a more modern touch. It's also home to the Church of St. John, where Louis XIV married Marie Thérèse of Spain. Incidentally, it was at that wedding that the legendary pastry chef Adam delighted guests with Basque macarons, a heartier cousin to the traditional French macaron; a visit to Saint Jean-de-Luz would not be complete without sampling this tasty confection.Day 5  11 June, 2020 and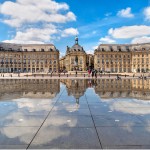 Day 6  12 June, 2020     Bordeaux, France   Ship remains in port for 2 nights   This UNESCO-designated city known as Port of the Moon due the natural shape of its harbor is celebrated for its glorious chateaux, its mouth-watering cuisine and its incomparable wines – Bordeaux is surrounded by the world's most famous vineyards including Medoc, St-Emilion, Pomerol, Graves and Sauternes. One time the richest community and largest port in France, Bordeaux today is second only to Paris as the country's most densely populated city.
Day 7  13 June,  2020   Bordeaux, France   Ship sails at 12.30pm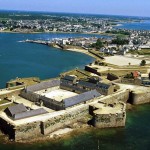 Day 8  14 June, 2020  Lorient, France 8:00am – 5:00pm  Lorient, a relatively new town founded in the 17th century, has fragments of world history intermingled with its heritage and landscapes. Its houses, beaches and quays tell tales of the conquest of India and the East Indies, deep sea fishing, the Second World War, the growing popularity of ocean racing and the restored pride of the Celtic nations.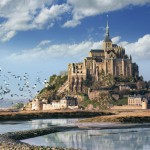 Day 9  15 June, 2020  St-Malo/Mont St Michel, France  7:45am – 6:00pm   Within its fortified walls, this city of bustling shops, cafés and bars is home to the highest concentration of seafood restaurants in Europe. Heavily bombed during World War II, it was lovingly restored to its original splendor. The city's top destination is the citadel, from where Corsairs would raid enemy ships in the name of the King. Be sure to take a stroll atop the ramparts for magical views, and save time for a journey to the medieval Mont St-Michel abbey.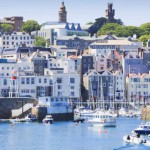 Day 10  16 June, 2020   St. Peter Port, Guernsey   8:00am – 5:00pm  Closer to France but staunchly British, charming Guernsey boasts a diverse culture reflecting the best of both worlds. Pastel-colored houses rise layer upon layer behind St. Peter Port, the island's picturesque main town. Beyond, you'll discover a wealth of activities centering around goldsmiths, silversmiths, wood carvers and clockmakers.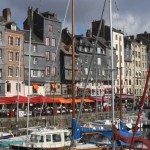 Day 11  17 June, 2020  Honfleur, France    Ship arrives 7.45am and remains in port overnight
Day 12  18 June, 2020    Ship sails at 7.00pm   This picturesque port easily inspired some of the greats – from its Vieux Bassin (Old Harbour) to the bare vertical cliffs of Etretat and Yport. Boudin, Courbet and Monet all discovered the inherent artistic qualities of Honfleur, still apparent along its storied shores that evoke a feeling of Normandy in centuries past. While it boasts historical clout for centuries, some of the most intriguing sites in town played pivotal roles in the epic events of D-Day.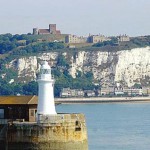 Day 13  19 June, 2020 London (Dover) England Ship arrives at 6:00am.   Sadly our cruise has come to an end and disembarkation will begin this morning.  We would be happy to assist with your onward travel arrangements.
Cruise price includes:
13 days luxury accommodation on board Crystal Symphony in deluxe stateroom with large picture window – category E1 with limited obstruction (cheaper cabins, with full obstruction, can be requested)
SINGLE OCCUPANCY
*Services of a tour escort from Australia on board Crystal Symphony (*based on minimum of 12 participants)
Port taxes ($US576)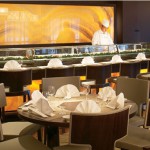 Fine Dining:
•Complimentary fine wines, champagne and premium spirits as well as dining in all restaurants,  including a visit to specialty venues Prego by Piero Selvaggio, and Silk Road and The Sushi Bar by Nobu Matsuhisa
•Open-bar service throughout the ship
•Gratuities for housekeeping, bar and dining staff throughout the ship
•All non-alcoholic beverages including bottled water, specialty coffee drinks, soft drinks, fresh juices and Afternoon Tea service
•Early embarkation luncheon
•Welcome champagne
•24-hour room service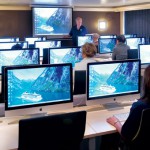 Enrichment & Entertainment:
•Yamaha Passport to Music® keyboard lessons
•Berlitz foreign language classes
•Computer University@Sea® classes with software instruction
•Technology Concierge "how to" tips on latest high-tech gadgets and apps
•Crystal Visions® lecture series featuring renowned speakers, authors, celebrities and destination experts
•Award-winning Broadway-style entertainment, piano bars and dance clubs
•Recent-release films in spacious surround-sound Hollywood Theatre
•Dance lessons
•Art classes with Odyssey Art At Sea
•Dedicated Junior Cruiser facilities and programs
•Comfortable shuttles to town (where local authorities permit)
•Concierge services for personal arrangements ashore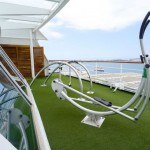 Fitness:
•Gym with state-of-the art fitness equipment
•Well-appointed separate men's and women's steam, saunas and whirlpools in the only Feng Shui-inspired spa at sea
•Fitness classes including yoga, Pilates Reformer, "Tour de Spin" cycling, cutting-edge Kinesis™ systems and Tai Chi courses
•Golf lessons with PGA pros
•Walk-on-Water weighted vests and Nordic Pole walking equipment
•Paddle tennis
•Exclusive 360° (wraparound) teak Promenade Deck for uninterrupted walks, jogs and sweeping ocean views
•Ambassador Hosts, cultured and well-travelled gentlemen, are available on every cruise to socialize and dance the night away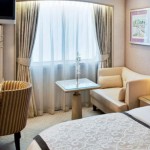 Stateroom Services & Amenities:
•In-stateroom satellite TV and movie/DVD rentals
•Twice daily housekeeping with nightly turndown service
•Kimonos, Frette bathrobes, 100% Egyptian cotton linens and pillow menu
•Self-service launderettes
Cruise cost does not include:
•International airfares or taxes
•Arrival or departure transfers
•Pre and post cruise accommodation
• Shore excursions
•Spa massages/personal services
•Upgrade to veranda stateroom if required
•Optional add-ons.
To contact us for reservations or enquiries:
Destination World Travel

PO Box 2040

South Plympton    South Australia   5038      Australia
Phone:  08-8293-6988   Outside of Australia 61-8-8293-6988