Holy Land and Suez Canal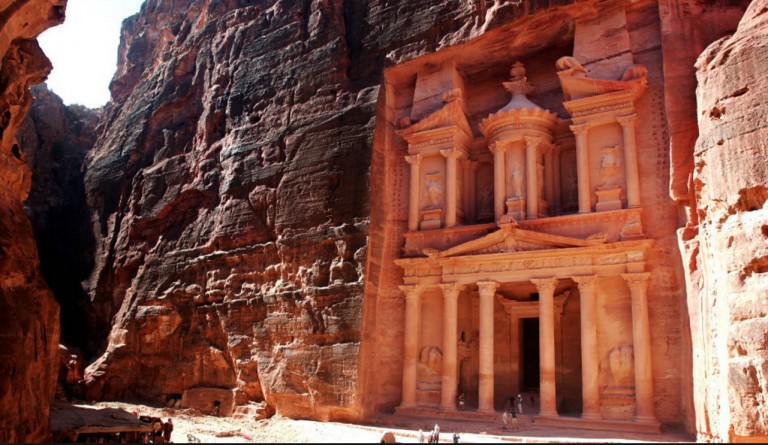 Holy Land and the Suez Canal
*Escorted on board Crystal Symphony
                                           Commencing from Rome 04 November, 2017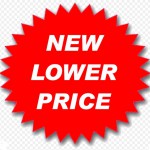 Crystal Cruises returns to the Holy Land and Arabian Peninsula, with exclusive discoveries in the lost Pink City of Petra, Jerusalem and Oman, including an overnight stay in Muscat during the Sultan's birthday celebration. Come and join us on this wonderful cruise aboard Crystal Symphony and you'll enjoy an all Inclusive cruise with complimentary speciality restaurants, fine wines, champagne, premium spirits and non-alcoholic beverages.  You'll have complimentary gratuities for housekeeping, bar, dining and Penthouse butler staff, award-winning entertainment, innovative enrichment, state-of-the-art fitness facilities and wellness programs plus so much more.
This cruise combines perfectly with our pre-cruise escorted land tour of Italy.  Come and join us on both   –  you'll be so glad you did!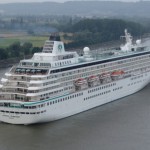 Day 1  04 November, 2017  Rome/Civitavecchia, Italy   Make your own way to Rome. If time permits, we recommend you arrive at least a day  before sailing.  Use your frequent flyer points or we can find the best airfare for you and team you up with others in the group who may be on the same flight. On arrival, make your own way to the ship in the port of Civitavecchia.
If you are joining the cruise today from our land tour of Italy, we will transfer to the ship and board in time for lunch. 
Crystal Symphony sails at 6 pm today.
Civitavecchia was founded by Emperor Trajan in the 2nd century. Today this port is noted for its fine seafood and attractive monuments. Located 90 minutes away is the Eternal City of Rome. Steeped in 2,500 years of history, Rome was for many centuries the centre of Western civilization. It was both the focal point of the Roman Empire and of Christendom. Landmarks such as the Colosseum, Forum, Pantheon, Vatican, Sistine Chapel and Spanish Steps are reminders of the legacy of its rich past.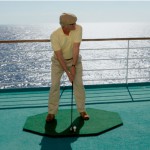 Day 2  05 November, 2017   Cruising the Mediterranean Sea
Day 3  06 November, 2016   Cruising the Mediterranean Sea
Aboard the most award-winning ships at sea, your story can be written exactly as you wish: pamper yourself at the Feng Shui-inspired Crystal Spa, work-out at our state-of-the-art fitness center or Walk-on-Water along our 360o Promenade Deck; learn how to translate your story into a movie with USC's School of Cinematic Arts Digital Filmmaking class at our Creative Learning Institute ®; or learn about art, history and worldly destinations with our engaging celebrity entertainers and speakers with our Crystal Visions® Enrichment Program; sneak away to watch recently-released movies in the Hollywood Theatre, shop our luxury boutiques, or simply lounge poolside while our attentive crew caters to your every whim. From mat Pilates and yoga to PGA golf instruction and paddle tennis on full-size courts, today is all about you. As evening arrives, dine on the renowned culinary creations of Nobu Matsuhisa, and Crystal's own acclaimed chefs with new Modern Cuisine and Global Inspired menus, enjoy special wine-makers dinners, breakout new production shows, intimate lounges, a pulsing dance club or our action-packed Crystal Casino. The choices as always aboard the World's Best are yours.
Day 4  07 November, 2017  Limassol, Cyprus  12noon – 6pm
The wine flows freely in Limassol, and so does the festive atmosphere. The centre of Cyprus' wine industry, Limassol is home to a bustling bar and restaurant scene, as well as numerous wineries that are open for tours and tastings. The city seems to be engaged in constant celebration, staging elaborate festivals throughout the year. For those who would rather revel in good buys, the expansive waterfront promenade and nearby streets present shoppers with a dizzying array of choices, from traditional, handmade goods to expensive designer labels. Limassol also offers quieter pleasures, including museums, art galleries, and lush municipal gardens.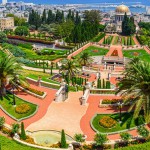 Day 5  08 November, 2017  Haifa, Israel   6am – 10pm
Haifa is Hebrew for "beautiful coast," and the shining coastline of Israel's largest Mediterranean port lives up to its name. But even more impressive are the slopes of Mt. Carmel, on which much of the city lies. Travel through the gorgeous villas and resort hotels to the summit for spectacular views of the city's many gardens, and striking Haifa Bay.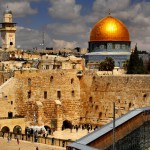 Day 6  09 November, 2017  Ashdod, Israel   7 am  – 6 pm 
A tidy planned community built on golden dunes, Ashdod is southern Israel's only Mediterranean harbor. Yet this new city has fabulously ancient roots: Ashdod is mentioned in the Old Testament, and archaeologists have found ruins almost 4,000 years old. This is the doorway to the historic treasures of Jerusalem, and the worldly pleasures of Tel Aviv.
Day 7  10 November, 2017 Transit the Suez Canal 
The Suez Canal, mostly man made, connects the Mediterranean Sea to the Red Sea through the Gulf of Suez. The canal opened in 1869, and remains one of the planet's busiest shipping lanes. Through it the vast percentage of Europe's energy needs are transported from the Middle East oil fields. This vital corridor of commerce has been closed by war twice. The most recent closing occurred during the Six-Day War (in 1967), a brief war between Israel and its Arab neighbours.
Day 8  11 November, 2017  Aqaba, Jordan  1pm – ship remains in port overnight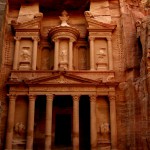 Day 9 12 November, 2017   Aqaba, Jordan   ship sails at 9 pm
The waterway to the Red Sea – the commercial sea port of Aqaba (Al 'Aqabah) is the only outlet to the Hashimate Kingdom of Jordan, and is situated at the top of the Gulf of Aqaba. Aqaba brings a refreshing release from the rose-coloured desert to the North. Its sandy beaches and coral reefs are the most pristine on the Red Sea, and Jordanians hope to preserve them through careful planning. With several first-rate hotels, restaurants and shops, Aqaba caters to a tourist crowd that is tranquil and relaxed, seeking its pleasures more by day than by night.
Day 10  13 November, 2017  Cruising the Red Sea
The Red Sea is an extension (or inlet) of the Indian Ocean, located between Africa and Asia. Entrance to the sea in the south is through the Gulf of Aden and the somewhat narrow Bab el Mandeb (strait). In the north the sea is accessed from Middle Eastern countries via the Gulf of Aqaba (or Gulf of Eilat.) The Mediterranean Sea provides a conduit south through the Suez Canal and Gulf of Suez. This salty sea is just over 190 miles (300 km) across at its widest point, and about 1,200 miles (1,900 km) in length. There's a measured maximum depth of 8,200 feet (2,500 m), and an estimated average depth of 1,640 feet (500 m). Much of the immediate shoreline is quite shallow. With hot sunny days, and the lack of any significant rainfall, desert dust storms are known to sweep across the sea. High heat combined with the lack of precipitation facilitates high levels of evaporation – thus the sea's high salinity. Regardless, the consistent sunshine, as well as white sand beaches, pristine coral reefs and a scattering of shipwrecks are major attractions for scuba divers and sun worshipers.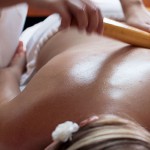 Day 11  14 November, 2017  Cruising the Red Sea
 Day 12  15 November, 2017  Cruising the Red Sea 
Day 13  16 November, 2017  Cruising the Gulf of Aden 
The Gulf of Aden is an extension of the Indian Ocean. Located between Africa and Asia, it forms the natural separation between the countries of Somalia and Yemen. Gulf of Aden waters flow into the Red Sea through the Bab el Mandeb (strait), and because it provides an outlet to the west for Persian Gulf Oil, it's now one of the world's busiest shipping lanes.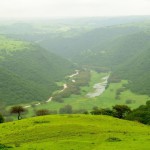 Day 14  17 November, 2017  Salalah, Oman   8 am  –  6 pm 
Like a magic carpet spread before the sea, Oman's coastal plain is one of the most fertile areas of Arabia. Famous since antiquity as the source of frankincense, Salalah was already a prosperous town when Marco Polo visited it in the 13th century! Inland rise the forbidding Al-Quarà Mountains, and the desolate "Empty Quarter" of central Saudi Arabia.
Day 15  18 November, 2017 Cruising the Arabian Sea 
The Arabian Sea is a north-western extension of the Indian Ocean, positioned between India, Oman, Pakistan and Yemen, and Cape Guardafui in far north-eastern Somalia. The sea connects with the Persian Gulf through the Gulf of Oman and the Strait of Hormuz. In the southwest, the Gulf of Aden connects it with the Red Sea. The most significant ports in the Arabian Sea include Karachi, Pakistan, and Mumbai, India. It has an estimated area of approximately 1,491,000 sq miles (3,862,000 sq km) and an estimated average depth of 8,970 feet (2,734 m).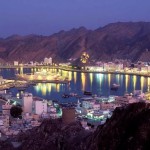 Day 16  19 November, 2017  Muscat, Oman ( Port call falls on Sultan's Birthday)  8 am  – overnight
Situated on a striking cove on the Gulf of Oman, ringed by striking volcanic mountains and guarded by two ancient Portuguese forts, diminutive Muscat is the capital of the Sultanate of Oman. Its architecture is a picturesque blend of Arab, Indian, African and European styles. Look for the sultan's palace at the water's edge, or visit the important national museum.
 Day 17  20 November, 2017  Muscat, Oman   Ship sails at  5 pm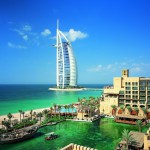 Day 18  21 November, 2017  Dubai, UAE  12 noon  –  overnight
Tiny Dubai is a member of the United Arab Emirates, the cluster of prosperous sheikdoms along the Arabian Sea. Dubai grew rich on pearls and gold, but today its bread and butter is petroleum, a source of fabulous wealth. In the offshore oil fields of Dubai are three submerged oil tanks, each twenty stories tall, which locals call "The Three Pyramids of Dubai.
Day 19  22 November, 2017 Dubai, UAE   Sadly our cruise has come to an end and we disembark this morning.  We would be happy to assist with your onward travel arrangements or post cruise accommodation.
Cruise only fare $US7960 includes:
18 days luxury accommodation on board Crystal Symphony in deluxe stateroom with large picture window
SINGLE OCCUPANCY
*Services of a tour escort from Australia on board Crystal Symphony (*based on minimum of 12 participants)
Port taxes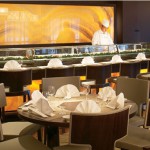 Fine Dining:
•Complimentary fine wines, champagne and premium spirits as well as dining in all restaurants,  including specialty venues Prego by Piero Selvaggio, and Silk Road and The Sushi Bar by Nobu Matsuhisa
•(one complimentary visit to Prego and Silk Road/Sushi Bar for each 7 nights on board)
•Open-bar service throughout the ship
•Gratuities for housekeeping, bar and dining staff throughout the ship
•All non-alcoholic beverages including bottled water, specialty coffee drinks, soft drinks, fresh juices and Afternoon Tea service
•Early embarkation luncheon
•Welcome champagne
•24-hour room service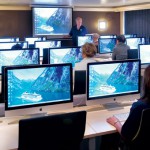 Enrichment & Entertainment:
•Yamaha Passport to Music® keyboard lessons
•Berlitz foreign language classes
•Computer University@Sea® classes with software instruction
•Technology Concierge "how to" tips on latest high-tech gadgets and apps
•Crystal Visions® lecture series featuring renowned speakers, authors, celebrities and destination experts
•Award-winning Broadway-style entertainment, piano bars and dance clubs
•Recent-release films in spacious surround-sound Hollywood Theatre
•Dance lessons
•Art classes with Odyssey Art At Sea
•Dedicated Junior Cruiser facilities and programs
•Comfortable shuttles to town (where local authorities permit)
•Concierge services for personal arrangements ashore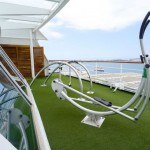 Fitness:
•Gym with state-of-the art fitness equipment
•Well-appointed separate men's and women's steam, saunas and whirlpools in the only Feng Shui-inspired spa at sea
•Fitness classes including yoga, Pilates Reformer, "Tour de Spin" cycling, cutting-edge Kinesis™ systems and Tai Chi courses
•Golf lessons with PGA pros
•Walk-on-Water weighted vests and Nordic Pole walking equipment
•Paddle tennis
•Exclusive 360° (wraparound) teak Promenade Deck for uninterrupted walks, jogs and sweeping ocean views
•Ambassador Hosts, cultured and well-travelled gentlemen, are available on every cruise to socialize and dance the night away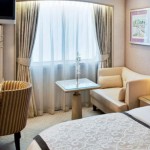 Stateroom Services & Amenities:
•In-stateroom satellite TV and movie/DVD rentals
•Twice daily housekeeping with nightly turndown service
•Kimonos, Frette bathrobes, 100% Egyptian cotton linens and pillow menu
•Self-service launderettes
Cruise cost does not include:
•International airfares or taxes
•Arrival or departure transfers
•Pre and post cruise accommodation
• Shore excursions
•Spa/personal services
•Upgrade to veranda stateroom if required
•Optional add-ons.
To contact us for reservations or enquiries:
Destination World Travel

PO Box 2040

South Plympton    South Australia   5038      Australia
Phone:  08-8293-6988   Outside of Australia 61-8-8293-6988

Fax:  08-8293-5988        Outside of Australia 61-8-8293-5988