South Africa & Victoria Falls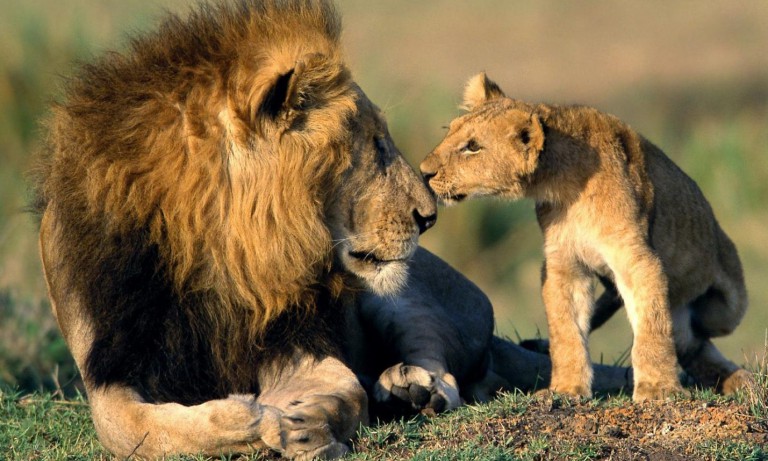 South Africa & Victoria Falls

 Fully escorted from Australia
Guaranteed single room throughout
Departing 10 July, 2017
 Our safari through South Africa is guaranteed to leave memories that last a lifetime.  With 3 night stays in Pilanesberg National Park,  Entabeni Reserve and Manyaleti Game Reserve in South Africa, and finishing with a 3 night stay in Victoria Falls, Zimbabwe, this trip will ensure you make the most of every game viewing opportunity and still have time to relax and enjoy.  Come and join us  – a safari in Africa has been described as 'humbling' and  'life changing' and without doubt is unlike any other trip you will ever do.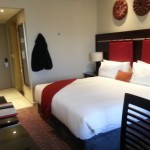 Day 1   10 July, 2017   Australia – Johannesburg   We fly with South African Airways from Perth and Virgin Australia connections from most capital cities.   Upon arrival at Johannesburg OR Tambo International Airport we will make our way by hotel shuttle directly to our hotel.
Accommodation:  Peermont Mondior (or similar)  overnight  Breakfast included    An exciting standard in world-class business, conference and leisure accommodation dominates the atmosphere at the 4 Star Peermont Mondior Hotel. Closely situated close to O.R. Tambo International Airport in Johannesburg, the hotel features 150 spacious rooms and suites which are all fitted with cutting-edge technology and furnished in an elegant and contemporary African style.   The Emperors Palace Mondior is ideal for business and leisure travellers. The chic Oriana restaurant offers breakfast and light meals and guests can enjoy a delectable cocktail at the Silver Moon Bar. Hotel guests have access to the casino, dining, entertainment, convention and relaxation facilities at the Emperors Palace Hotel, Casino and Convention Resort.   After checking in, the rest of the day is at leisure.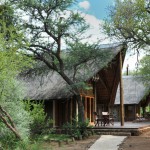 Day 2  11 July, 2017  Johannesburg –  Pilanesberg National Park  After breakfast, we transfer to Pilanesberg National Park. The drive is approximately 2h30min and we will arrive  in time for lunch.   After lunch you will have some time to relax before departing for your afternoon game drive.   This is followed by a lovely dinner, after which you will retire for the night.
Accommodation:   Black Rhino Game Lodge (or similar) 3 nights   Breakfast, lunch and dinner included    The hidden treasure that is Black Rhino Game Lodge is one set amongst the trees of an old Tamboti forest at the foot of an ancient volcanic crater that boasts one of South Africa's most exciting Big 5 eco-tourism destinations, the greater Pilanesberg National Park. The 58 000 hectares of wildlife wonderland and the magic of African bush, is the ideal location for a luxurious bushveld breakaway.  Located in the west side of the 'Malaria Free' Pilanesberg National Park,  The Black Rhino Game Lodge is built between a Tamboti forest, overlooking a busy waterhole, which is a hive of bird and animal activity, and a playground for the elephant. On many occasions, the stillness of the night is broken by the roaring of lions, and the franklins singing the morning wake up call. Black Rhino Game Lodge boasts 18 very spacious and luxuriously appointed bedroom suites. Each comfortable air-conditioned suite offers a television, tea/coffee making facilities, mini bar and private patio that opens out into the bush. Each suite has an open plan bathroom with a closed toilet. There is a separate bath and shower as well as most rooms enjoying an outdoor shower.  Black Rhino Reserve is a private concession of Pilanesberg National Park and no Day Visitors are allowed.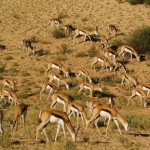 Day 3  12 July, 2017  Pilanesberg National Park    Unlike any other national game park, the Pilanesberg hosts a combination of animal, bird, insect, reptilian and vegetation species, such as the Brown Hyena, Springbok, Red Eyed Bulbul and Camel Thorn tree. These species are normally found in dry areas, co-habitat with Impala, Black Eyed Bulbul and the Cape Chestnut trees are normally found in wetter areas. The Pilanesberg National Park is a perfect combination of the Kalahari and the wetter Lowveld. A major advantage of the Pilanesberg is that it is 'Malaria Free', which is not the case with other game parks further north.  Our morning and afternoon game drives start in the remote Black Rhino Reserve and explore an exclusive area before heading into the rest of the Pilanesberg Game Reserve. Skilled safari guides explain the secrets of this unique habitat and track down lion, leopard and even cheetah.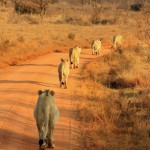 Day 4  13 July, 2017  Pilanesberg National Park  The lodge is a hidden treasure set amongst the trees of an old Tamboti forest overlooking a waterhole where guests can observe an abundance of bird and wildlife in their natural surroundings. Elephants often frequent this waterhole which is a hive of bird and animal activity. On many occasions, the stillness of the night here is broken by the roaring of lions and the Franklins sing the morning wake up call.  Early in the morning, guests may enjoy a cup of coffee followed by an adventurous game drive with professional guides. The game drives take guests through the reserve into the unexplored valley of the Pilanesberg until the 210km network Pilanesberg Park roads are reached.   The reserve is incorporated in the western side of the malaria free Pilanesberg National Park in South Africa's North West Province. The landscape is an alluring combination of rolling hills, tumbled mountains, valleys, grassland plains and tamboti forests.   A traversing agreement between the Pilanesberg National Park and the Black Rhino Game Reserve allows guests the privilege of a scenic drive through an unexplored valley before reaching the 220km road network of the Pilanesberg National Park.    Game sightings include a variety of predators such as lion, leopard, buffalo, rhino and cheetah. Herds of elephant are often seen within proximity making for an unforgettable experience. Antelope such as sable, kudu and eland roam the bush freely. The game and bird viewing opportunities in this region of South Africa are truly incredible.
Day 5   14 July, 2017  Pilanesberg National Park  –  Entabeni Reserve   We'll enjoy our last morning game drive here before transferring to Entabeni Reserve where we'll arrive in time for lunch.  Lunch is a light 3-course meal, served around 2pm. You will have a little time to freshen up before departing on your afternoon game drive.    Dinner comes quite late. It's a magnificent 3-course affair served either in the boma (fenced-in campfire) accompanied by the fascinating and seductive sounds of the African night or dinner in the Lakeside restaurant. There is a well-stocked bar with excellent wine selection, stored in a temperature-controlled cellar.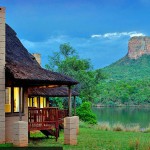 The Lakeside Lodge lies on the banks of Entabeni Lake on the upper escarpment of this magnificent Safari Conservancy.  Entabeni Lakeside Lodge enjoys a stunning lakeside setting with 24 stone and thatch chalets each with private sundeck. The lodge provides a memorable blend of luxury in the wilderness. The elegant en suite bedrooms are connected to the restaurant, reception, conference and boma with thatched walkways. The lake lies between soaring peaks of the Waterberg, and is a wonderful place for bird-watching. Enjoy sundowners on your own private deck with the ever-changing colours of the Entabeni Mountain reflecting in the Lake.
Day 6 & 7  15 July & 16 July, 2017  Entabeni Reserve   Activities at Entabeni Lakeside Lodge include twice-daily game drives in open game 4×4 vehicles, guided nature walks, horse riding, moonlit boma dinners, picnic lunches and bush sundowners. Additional activities (own expense) include helicopter flights and hot air ballooning in the early morning light which is a particularly special activity.
Larger game frequently sighted in the reserve includes elephant, rhino, lion and hippo.In between meals and drives, use your photography skills to watch and capture through your lens the game and birdlife while relaxing by the pool or during a guided walking safari through the deep bush, accompanied by an experienced, armed ranger; it can be hot work, but it's very exciting.  Translated, Entabeni means 'place of the mountain', which goes some way to describe its location deep in the heart of the malaria-free World Heritage Waterberg biosphere in the Limpopo, south west of Lapalala Wilderness Game Reserve.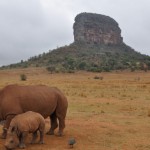 The Waterberg biosphere is the first region in the northern part of South Africa to be named a Biosphere Reserve by UNESCO. It covers an area of 4170 square kilometres and includes a number of protected areas that include Lapalala Wilderness, Touchstone and Kwalata.    Only three hours' north of Johannesburg, Entabeni Game Reserve is privately owned and is roughly 250 square kilometres of bountiful bushveld typified by wide open grassland accompanied by sandy wetlands, surprisingly defined and beautiful crags, and ravines through which pretty streams babble.   Entabeni boasts five different ecosystems within one reserve and promises solid big game viewing and rewarding bird watching. Their advantage definitely appears to be the rich variety of wildlife in the reserve.  This malaria free area, set within the most beautiful mountain scenery offered by the ever present Waterberg, is now a major attraction to visitors and locals alike, particularly locals from Gauteng, for whom getting away to the Waterberg to see game, without the added hindrance of anti-malaria medication, is something of a bonus.    Hundreds of years ago this area was home to a rich variety of wild animals like giraffe, lion, hyena, buffalo and elephant that due to both farmer and hunter were fast depleted. Now, due a concerted effort to reverse the loss of animals for whom this is their natural home, large areas in the Waterberg biosphere have been restocked.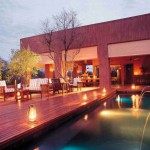 Day 8  17 July, 2017  Entabeni Reserve – Manyeleti Game Reserve  After an early game drive & breakfast, you will be transferred to the Manyeleti Game Reserve, where you will spend the next 3 nights.  This afternoon we will enjoy the first of our game drives before returning to the camp for dinner.  Manyeleti means "Place of the stars" in the local language. It truly is a unique safari destination well off the beaten path. You can be certain not to encounter big tour groups travelling around in busses, but rather expect a pristine bush experience in one of the world's most beautiful places. This 23,000 hectate private game reserve borders directly to the vast Kurger National Park, as well as the famous Sabi Sands and Timbavati Game Reserves. It is is situated on the eastern side of Kruger NP, perched between the Sabi Sands and Timbavati. As such, you can be absolutely sure to only experience the best game viewing possible. As there are no fences between the national park and the private game reserves, wildlife is able to roam freely. Manyeleti is prime "Big Five" territory, offering exceptional good possibilities for viewing the elusive leopard. Other Big Five animals (lion, rhino, buffalo and elephant) are also often spotted on a very regular basis. Furthermore, with more than 300 bird species present in the area, Manyeleti makes a great safari destination for wildlife enthusiasts, photographers and bird watchers alike.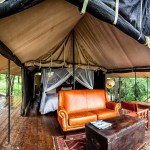 Accommodation:  Honeyguide Mantobeni  (or similar) 3 nights  Breakfast, lunch and dinner included. Mantobeni Camp is designed to reflect Hemingway's Africa. There are 12 tents which are nestled in a Tamboti grove overlooking a dry river bed. Our reception area is comprised of a large sitting area, an outdoor area with a splash pool & sun loungers, a bar and an extensive climate controlled wine cellar. Game visiting the nearby watering hole can be seen from the swimming pool deck which adjoins the reception area.  The tents at Mantobeni Camp are furnished with king size beds, mosquito nets and soft leather couches. Each tent has an en-suite bathroom with a sunken concrete bath, double shower, his & hers basins and a separate toilet.  These free-standing tents  with roll-up walls and a run-around terrace, which make or a very "up and close-to-nature" feel, are each set on a wooden platform that has 5 steps leading up to the tent. There is soft lighting within the tent and we do provide mosquito repellent for our guests.   It is not uncommon to see Elephants from your room at the nearby waterhole. Leather sofas, a single standing lamp and a stone-built bathtub create a pioneering, colonial atmosphere. The main building, on the other hand, is a decidedly modernist and boxy affair, with earth-coloured walls and columns built around the teak dining area and the narrow pool.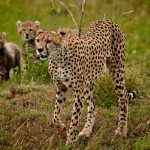 Day 9  & 10  18 July & 19 July , 2017  Manyeleti Game Reserve  You will awake at first light to the sound of beating drums. The next sound it that of footsteps as waiters serve tea coffee or fruit juice in the tents. A morning safari in an open game drive vehicle led by an experienced guide and tracker for about 3 hours traversing part of the large Manyeleti concession. During the drive, you will stop for tea or coffee and light refreshments. On return to camp, you will have time to freshen up before enjoying a hearty breakfast. After breakfast, guests are invited to join a short foot safari to explore the small wonders of the bush with an emphasis on the abundant bird, insect and plant life in the proximity of the camps. Alternatively you may also choose to relax at the pool, browse through the small library or retire to your tents. The afternoon begins with a three-course lunch served in the dining area. After lunch, you'll have time to return to the tents to collect your jackets, cameras and binoculars in preparation for the afternoon game drive. The afternoon game drive will take about 3 hours. You'll need to take warm clothing as the drive continues into the night enabling us to experience the sounds of the night and affording a view of the nocturnal animals. During the afternoon game drive, we will stop at suitable spot for sundowners with full bar and light refreshments.
Day 11  20 July, 2017  Manyeleti Game Reserve – Hoedspruit  – Johannesburg  This morning, should time permit, you will enjoy your final game drive in the Manyeleti followed by breakfast.
You will be collected and transferred to Hoedspruit Airport, in time for your flight to Johannesburg where we will transfer to our hotel for overnight accommodation.
Accommodation:  Peermont Mondior (or similar) overnight  Breakfast included.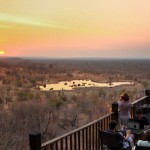 Day 12  21 July, 2017  Johannesburg – Victoria Falls  After breakfast this morning we will transfer to the airport and our flight to Victoria Falls.
Accommodation: Victoria Falls Safari Lodge (or similar)  3 nights  Breakfast included.  The world-famous Victoria Falls Safari Lodge has been voted the best Safari Lodge in Zimbabwe for 19 years running. The lodge offers easy access to the majestic Victoria Falls, coupled with a wildlife experience that is truly unrivalled. Now in its 20th year of welcoming guests, the wonderful Victoria Falls Safari Lodge is built on a plateau overlooking the Zambezi National Park with endless unspoilt views to the horizon, just four kilometres from the Falls. This is the only sunset facing hotel in Victoria Falls, and the newly-renovated rooms and balconies are built up above a central waterhole which attracts herds of buffalo, elephant, giraffe, zebra, as well as night-time predators, such as lion and leopard.  The Victoria Falls Safari Lodge is ideally positioned to enjoy activities at the Falls and in the gorge, and far enough from the busy town to appreciate the quiet beauty of the African bush.  The main areas of the lodge, such as the MaKuwa-Kuwa restaurant and the world famous Buffalo Bar, are rich in ambience and also overlook the central waterhole, where drinks and dinners are often shared with wildlife meandering down to the water each day to quench their thirst.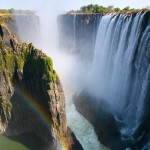 Day 13  22 July, 2017    Victoria Falls  After breakfast  you will have a guided tour of the Falls and a sunset cruise.
Day 14  23 July, 2017   Victoria Falls  Day is at leisure.  There are an abundance of Victoria Falls optional activities to choose from which can be booked directly at the Lodge Activity desk, from African safaris and adrenaline activities to dining in some of Zimbabwe's finest restaurants and relaxing spa days.  If you are an adrenalin junkie you will love activities such as the white water rafting, gorge swing and bungee jumping.  Or you could take part in outdoor activities which have been hand-picked for those of you that are keen to get out and about to soak up some sun and explore the area surrounding the Victoria Falls. Take your pick from guided tours and walks to canoeing and fishing.  If you'd like to sit back and enjoy the scenery then the river cruises, game drives and cultural tours are likely to be most appealing. You can also take it up a notch with the flight of angels helicopter ride, offering incredible views of the area.
Day 15  24 July, 2017    Victoria Falls – Johannesburg – Australia  Sadly our tour has come to an end.  We transfer back to Victoria Falls airport for our flight to Johannesburg and overnight connections to Australia.
Day 16  25 July, 2017   Arrive Australia
Tour cost $AU8990  includes:
Services of an Destination World Travel escort from Australia
Return economy class air travel from Adelaide, Melbourne, Sydney, Perth or Brisbane to Johannesburg
Economy airfare  Hoedspruit/Johannesburg
Economy airfare Johannesburg/Victoria Falls/Johannesburg
SINGLE room
Breakfast daily in Johannesburg
All meals on safari
Morning and afternoon game drives on safari – 4WD
Local safari guides on safari
Included lodge activities
Transfers as per itinerary
Tour cost does not include:
.  Air ticket taxes
.  Passports, visas or items of a personal nature
.  Drinks other than those included on safari
.  Anything not mentioned in 'inclusions'
Please note:   This tour involves services which are settled in a number of currencies and the exchange rate has been calculated on rates current at the time of uploading this tour onto our website.  
Should there be a fluctuation of exchange rates of more than 3% from this time to the time we receive payment, we reserve the right to pass on an exchange rate surcharge.
To contact us for reservations or enquiries:
Destination World Travel

PO Box 2040

South Plympton    South Australia   5038      Australia
Phone:  08-8293-6988   Outside of Australia 61-8-8293-6988

Fax:  08-8293-5988        Outside of Australia 61-8-8293-5988