Ecuador, Amazon Rainforest and Galapagos

Ecuador, Amazon Rainforest and Galapagos
*Escorted from Australia
Guaranteed SINGLE room throughout
Commencing February/March, 2019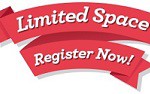 Our 2018 tour to Ecuador and Galapagos sold out within a week.  To accommodate those on waitlist  we will be running this trip again in 2019 and urge you to register your interest now if you would like to join us.  
Our tour encompasses Ecuador's world-famous contrasting ecosystems including the highlands of the Andes, the Amazon rain forest and the Galapagos Islands.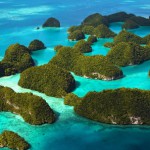 The Galapagos Islands are one of the top reasons for visiting Ecuador. This famed archipelago boasts beautiful, crystal clear waters, striking volcanic landscapes, and close experiences with a unique array of wildlife. However, Ecuador is more than Galapagos. The unusual variety of ecosystems packed into this small stretch of land accounts for an astounding biodiversity, the largest in the world proportional to country size.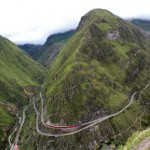 We being our tour experiencing some of the wonders of Ecuador on board Tren Crucero, recognised as the Leading Luxury Train in South America.  During this journey  we climb 3600 metres in barely 450 km, experiencing one of the most dramatic changes in vegetation and scenery in the world. From the fertile plains in the coast we climb to the highlands in the Andes through the mythical Devil's Nose pass. Riding across the Avenue of Volcanoes we reach Quito, Cultural World Heritage by UNESCO, to continue to Otavalo, amidst the Northern Andes, where we will explore the quichua culture, skills and traditions and have lunch in a very special hacienda, amidst export-class roses.   Nights are spent in characterful countryside hotels and haciendas and during the days on our train journey you'll discover the hidden secrets of Ecuador where  you have opportunities to hike the rain forest, roam ancestral markets, visit artisans' workshops, meet the last 'ice-harvester' of Chimborazo and be welcomed in indigenous communities where you will earn about Andean cosmogony and ancestral traditions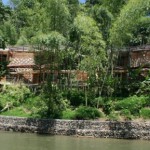 We'll then continue our adventure with a full immersion in peace and tranquillity at the natural sanctuary of Itamandi Eco-Lodge, situated along the banks of the Arajuno River, surrounded by lush vegetation and abundant tropical wildlife.  Escape the stress of daily routine as you discover the secrets of the jungle through educational treks and night walks, visits to the parrot clay lick and animal rescue centre, cultural encounters with the Kichwa community, artisan production of chocolate and more.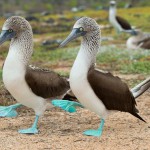 To complete this extraordinary experience, the Galapagos Islands await you for an unforgettable journey through white sand beaches, crystalline clear sea waters, lava tunnels and volcanic landscapes. Encounter giant tortoises, iguanas, sea lions, flamingos and a wide variety of birds and sea-life while you discover the wonders of these enchanted islands.
To contact us for reservations or enquiries:
Destination World Travel

PO Box 2040

South Plympton    South Australia   5038      Australia
Phone:  08-8293-6988   Outside of Australia 61-8-8293-6988

Fax:  08-8293-5988        Outside of Australia 61-8-8293-5988