Hong Kong to Tokyo via Taiwan, China, Korea & southern Japan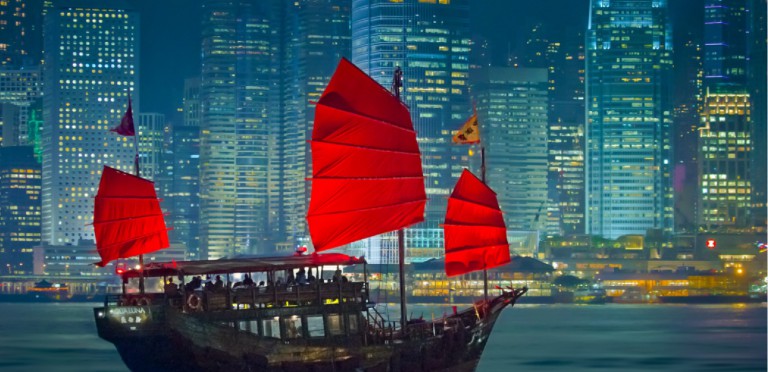 Crystal Symphony cruise

Understated elegance, sophisticated, luxurious but not pretentious, perfectly planned itineraries, exquisite dining, all inclusive and with crew who treat you like their favourite family;  this is Crystal Symphony and one of the finest luxury ships afloat.  
We invite you to join us for 17 days with immersive overnight stays in Hong Kong, Shanghai, Osaka and Tokyo and visits to lesser known but very scenic Hualien and Taipei in Taiwan,  and the unspoiled beaches of Ishigaki in Japan.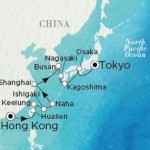 Hong Kong to Tokyo
Commencing  Hong Kong 09 May, 2019
*Escorted on board Crystal Symphony
Guaranteed SINGLE occupancy
.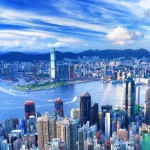 Day 1  09 May, 2019   Hong Kong Make your own way to Hong Kong and board Crystal Symphony.   Your Australian escorts will meet you on board.  Ship remains in port overnight.
Although Hong Kong has returned to its original Chinese roots, it still remains a cosmopolitan city with influences, languages and accents from around the world. Here East meets West and the result is electric. Soaring skyscrapers rise from the hills and harbor, blending geography and nature with commercial concrete, steel and pulsating neon in a way that brings traditional Chinese culture and Western-style commerce into perfect harmony. The bustling city streets are lined with teeming markets and sophisticated boutiques tucked tightly into any available crevice. Some of the world's best shopping is found in Central, located on Hong Kong Island and only a short ferry ride away. Discover the beauty and magic of Hong Kong today!
Day 2  10 May, 2019  Hong Kong   Crystal Symphony sails at 6pm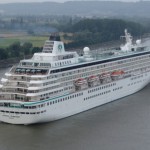 Day 3  11 May, 2019   At sea 
Aboard the most award-winning ships at sea, your story can be written exactly as you wish: pamper yourself at the Feng Shui-inspired Crystal Spa, work-out at our state-of-the-art fitness center or Walk-on-Water along our 360o Promenade Deck; learn how to translate your story into a movie with USC's School of Cinematic Arts Digital Filmmaking class at our Creative Learning Institute ®; or learn about art, history and worldly destinations with our engaging celebrity entertainers and speakers with our Crystal Visions® Enrichment Program; sneak away to watch recently-released movies in the Hollywood Theatre, shop our luxury boutiques, or simply lounge poolside while our attentive crew caters to your every whim. From mat Pilates and yoga to PGA golf instruction and paddle tennis on full-size courts, today is all about you. As evening arrives, dine on the renowned culinary creations of Nobu Matsuhisa, and Crystal's own acclaimed chefs with new Modern Cuisine and Global Inspired menus, enjoy special wine-makers dinners, breakout new production shows, intimate lounges, a pulsing dance club or try your luck at the casino. The choices as always aboard the World's Best are yours.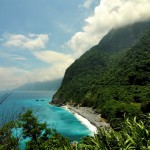 Day 4  12 May, 2019  Hualien, Taiwan    8am – 6pm
Hualien County and its commercial and governmental hub Hualien City are a top traveler's destination, and for good reason. Taroko National Park and Yushan National Park, two of Taiwan's nine national parks, are jewels of this mountainous east-coast region. Taroko National Park's claim to fame is Taroko Gorge, a sheer-walled, 12-mile-long river canyon accessed by a scenic winding highway. Eternal Spring Shrine, a picturesque temple complex built over a waterfall, clings to the verdant cliffs of the park's interior. Yushan National Park offers dramatic mountain landscapes as well, incredibly captivating with more than 30 peaks reaching elevations of more than 9,800 feet. Back in town, Hualien presents an array of historical landmarks and enticing diversions. Tao and Buddhist temples showcase local architecture and culture. The old railway yard, converted into a mini theme park called Solar City, is outfitted with solar panels and frames sea views and slick graffiti art taken into the 21st century with 3D technology. Qixingtan Beach, also spelled Chihsingtan Beach, features hiking trails, ocean-view pavilions and a stretch of black-pebble beach. Whether you are active or laid back, an admirer of nature's wonders or a partaker of city attractions, you will find Hualien and its surrounds to be a treasure of Taiwan.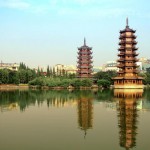 Day 5  13 May, 2019  Taipei/Keelung, Taiwan    7am – 7pm
Across the Formosa Straits from Mainland China lies the island of Taiwan, whose name means "Terraced Bay." Taipei lies just 20 miles from our pier in Keelung. It is Taiwan's largest city and stands on the island's northern tip, where the Tamsui and Keelung Rivers meet. Since becoming the capital of the Taiwanese Republic of China, its population has mushroomed to approximately three million people. That momentum continues today, making this cultural and economic center one of Asia's fastest growing cities. Taiwan is a land of contrasts, from its bustling urban areas to its serene countryside. Explore numerous sites of interest including 19th-century city gates and walls, the Chiang Kai-Shek Memorial Hall, the Sun Yat-sen Memorial and the famous Grand Hotel.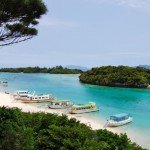 Day 6  14 May, 2019  Ishigaki, Japan   6am  – 6pm 
White, sandy beaches. Clear blue waters. Coral reefs. No, you haven't stumbled upon a Caribbean isle here in the southernmost region of Japan. What you have encountered is a slice of paradise that merges East Asian culture with tropical bliss, an intoxicating blend of sit-on-the-beach relaxation and Shinto-shrine enlightenment. Ishigaki—which is both the name of the island and the name of the city that covers the entire island—seems ready made for snorkeling, hiking, beachcombing and kayaking. One of the more idyllic spots on the island is Kabira Bay, located on the northwest coast and known for beautiful sands and turquoise waters. Part of the Iriomote-Ishigaki National Park, the bay is a popular spot for diving, with a chance to see some of the many manta rays that frequent aptly named Manta Scramble. Inland, dense palm forests, jungle-clad mountains and rivers lined with mangrove are a photographer's and nature lover's delight. West-facing Sunset Beach, a stretch of sand on the north end of the island, is ideal for—you guessed it—watching the sun dip into the East China Sea.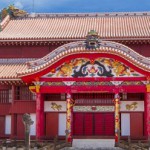 Day 7  15 May, 2019  Okinawa/Naha, Japan   9am – 6pm 
Okinawa is the southernmost of Japan's main islands and lies 500 miles beyond the archipelago. Unlike other parts of Japan, Okinawa has its own, separate history stemming from the Ryukyu Kingdom of the 15th century. The nostalgia of royalty remains to this day, as sacred temples and an imperial castle blend with imposing skyscrapers and modern freeways. Though poor in natural resources, the people of Okinawa became skillful mariners, turning the island into a thriving center of trade. Today, its unique culture combines influences from Europe, China, Japan and Southeast Asia. During World War II, Okinawa was the only location in Japan where the Allies landed. From 1945 to 1972, the island was under the control of the United States military and numerous US military bases are still active today. Beyond the modern capital of Naha lie peaceful panoramas of hills dotted with blooming bougainvillea. Due to its tropical climate, sugar cane fields, luminous seas and white beaches, Okinawa is sometimes known as Japan's Hawaii.
Day 8  16 May, 2019    Day at sea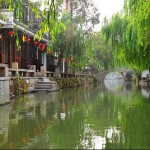 Day 9  17 May, 2019   Shanghai, China  12noon – overnight
Shanghai, located just inside the mouth of the great Yangtze River, marks the point where Asia's longest and most important river completes its 3,400-mile journey to the Pacific. The city's unique location is the source of its existence and has determined what it is today. Until 1842, Shanghai was merely a tiny fishing village. Following the first Opium War, Shanghai became a treaty port, which opened the city to foreign influence and resulted in the development of numerous British, French and American colonial settlements within the city and along the Yangtze River. Today, Shanghai is the center of China's economic resurgence and its skyline attests to this development in the form of towering skyscrapers, brightly lit commercial high-rises and the unsettling Oriental Pearl Tower. A testimony to Shanghai's colonial era, stately European buildings in art deco style line the Bund, the city's spacious waterfront promenade. An endless flotilla of sampans edge the Huangpu River, dividing old and new Shanghai. Beyond the rush of the city, serene ponds and gardens offer a gentle respite. Must-see sights include the Jade Buddha Temple and tranquil Yu Garden, impressive monuments to China's history and style. Inland lies Suzhou, with its majestic Grand Canal and classical gardens, as well as equally significant Hangzhou, terminus of the Grand Canal and the center of China's legendary tea industry.  Note: Arrival and departure times for this port will depend on tidal restrictions.
Day 10  18 May, 2019  Shanghai, China   Crystal Symphony sails at 5pm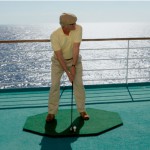 Day 11  19 May, 2019   Day at sea
Travel is about discovering the world, as well as yourself. Crystal's renowned roster of complimentary enrichment invites you to pursue individual interests and challenge yourself to try new things…allowing you to write as many new stories about yourself and the world as you wish.
A hallmark of Crystal's award-winning reputation is our engaging onboard enrichment program, inviting you to leave the daily routines of life behind and open your mind to new possibilities. Discover a new language or try your hand at learning the piano. Learn about ways to protect and improve your health—mind, body & soul— with our Wellness at Sea® program. Attend insightful lectures by noted authors and world leaders, or be entertained by top-name stars of screen and stage. Regardless of your interests, the choices are yours and the options are endless.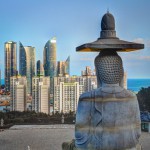 Day 12  20 May, 2019   Busan, South Korea     8 am  – 7pm
Busan, (formerly called Pusan) South Korea's largest port city, is the country's second largest city after Seoul and the world's fifth largest port. Even shopping is a huge draw thanks to the world's largest department store, Shinsegae Centrum City, located in Busan.
But this thriving metropolis is a place of smaller pleasures too. Six inviting beaches are ready to accommodate vacationers and day trippers; a trendy university area is alive with cafes, bars and restaurants; and an old central business district features eateries made famous by recipes handed down through the generations.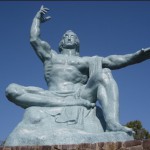 Day  13   21 May, 2019  Nagasaki, Japan   7am  –  9pm
Nagasaki is a thriving city on Kyushu Island's northwestern shores. As Japan's only access to the West, it flourished during a period of national isolation in the 16th century and continues to be influenced by the ideas and technology of other cultures. Must-see attractions include Japan's oldest gothic-style wooden church and the inspirational Peace Park. Also of particular note is the stately Glover Mansion, an impressive hideaway which was the legendary setting of Puccini's opera, Madame Butterfly. A harmonious blend of ancient and modern influences will be yours to enjoy during your sojourn in Nagasaki.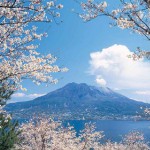 Day 14  22 May,  2019  Kagoshima, Japan    8am – 6pm
Kagoshima lies cradled within the protective arms of a large inlet on the island of Kyūshū's extreme southern tip. It is Japan's southernmost city and combines slow-paced charm with thriving commercial activity. World-renowned Mount Sukurajima stands less than three miles away. This rare example of a busy metropolitan area coexisting with a volcano has led to comparisons between Kagoshima and the Italian city of Naples. Stroll picture-perfect Japanese gardens, explore an abundance of historical sites or shop for traditional pottery.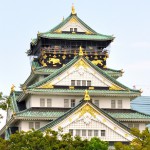 Day  15  23 May    Osaka, Japan  5pm –  overnight
Osaka, as it was in the 16th century, still remains a city of commerce. Although the nature of the city hasn't changed, it is presently undergoing an architectural revolution, rejuvenating and redefining itself with a dazzling display of gleaming skyscrapers and towers. During the 4th and 5th centuries, Osaka and its surrounding towns and cities were at the core of the developing Japanese society. It was through these centers that Chinese merchants traded their goods with the rest of Japan. Chinese merchants not only brought goods, but new knowledge, technology and culture, all of which filtered into Japan through the port of Osaka. The effects of this cultural trade remain evident to this day in the form of Osaka's superb restaurants, dedicated theater and collection of impressive temples and steadfast castles. Due to Osaka's prime geography and successful seaport, it provides an excellent base from which to venture inland to some of Japan's most stunning and popular cities. The ancient capitals of sacred Kyoto and tranquil Nara beckon travelers with their power and majesty.
Day 16  24 May, 2019   Osaka, Japan  Crystal Symphony sails at 7pm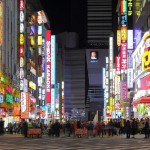 Day 17  25 May, 2019  Tokyo, Japan    4pm – overnight
Fusing the vitality of a modern metropolis with the stately elegance of yesteryear, Tokyo is truly unique. From the timeless beauty of the Meiji Shrine to the glittering Ginza district and impressive Tokyo Tower, this international giant is a complex blend of East and West. Houses of wood and paper stand beside towering steel skyscrapers, while kimono-clad women stroll beside teenagers who have created a fashion all their own.  The timeless Imperial Palace bears testament to Japan's enduring traditions. Despite encroaching urban development, it continues to exist in a verdant parkland of isolation.   Images of the vibrant metropolis of Tokyo, which is home to more than 11 million people, will create memories of a lifetime.   Note: Arrival and departure times for this port will depend on tidal restrictions.
Day 18  26 May, 2019   Tokyo    Sadly our cruise has come to an end and disembarkation will begin this morning.  We would be happy to assist with your onward travel arrangements.
Cruise price $US9455  includes:
18 days luxury accommodation on board Crystal Symphony in deluxe stateroom with large picture window – category E1 with limited obstruction
SINGLE OCCUPANCY
*Services of a tour escort from Australia on board Crystal Symphony (*based on minimum of 12 participants)
Port taxes $US935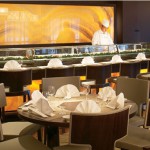 Fine Dining:
•Complimentary fine wines, champagne and premium spirits as well as dining in all restaurants,  including a visit to specialty venues Prego by Piero Selvaggio, and Silk Road and The Sushi Bar by Nobu Matsuhisa
•Open-bar service throughout the ship
•Gratuities for housekeeping, bar and dining staff throughout the ship
•All non-alcoholic beverages including bottled water, specialty coffee drinks, soft drinks, fresh juices and Afternoon Tea service
•Early embarkation luncheon
•Welcome champagne
•24-hour room service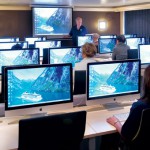 Enrichment & Entertainment:
•Yamaha Passport to Music® keyboard lessons
•Berlitz foreign language classes
•Computer University@Sea® classes with software instruction
•Technology Concierge "how to" tips on latest high-tech gadgets and apps
•Crystal Visions® lecture series featuring renowned speakers, authors, celebrities and destination experts
•Award-winning Broadway-style entertainment, piano bars and dance clubs
•Recent-release films in spacious surround-sound Hollywood Theatre
•Dance lessons
•Art classes with Odyssey Art At Sea
•Dedicated Junior Cruiser facilities and programs
•Comfortable shuttles to town (where local authorities permit)
•Concierge services for personal arrangements ashore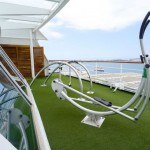 Fitness:
•Gym with state-of-the art fitness equipment
•Well-appointed separate men's and women's steam, saunas and whirlpools in the only Feng Shui-inspired spa at sea
•Fitness classes including yoga, Pilates Reformer, "Tour de Spin" cycling, cutting-edge Kinesis™ systems and Tai Chi courses
•Golf lessons with PGA pros
•Walk-on-Water weighted vests and Nordic Pole walking equipment
•Paddle tennis
•Exclusive 360° (wraparound) teak Promenade Deck for uninterrupted walks, jogs and sweeping ocean views
•Ambassador Hosts, cultured and well-travelled gentlemen, are available on every cruise to socialize and dance the night away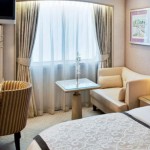 Stateroom Services & Amenities:
•In-stateroom satellite TV and movie/DVD rentals
•Twice daily housekeeping with nightly turndown service
•Kimonos, Frette bathrobes, 100% Egyptian cotton linens and pillow menu
•Self-service launderettes
Cruise cost does not include:
•International airfares or taxes
•Arrival or departure transfers
•Pre and post cruise accommodation
• Shore excursions
•Spa/personal services
•Upgrade to veranda stateroom if required
•Optional add-ons.
To contact us for reservations or enquiries:
Destination World Travel

PO Box 2040

South Plympton    South Australia   5038      Australia
Phone:  08-8293-6988   Outside of Australia 61-8-8293-6988