2019 tours
Our groups are small and we are honoured that we have a large number of repeat clients who book several trips at a time.  Early reservation is strongly recommended.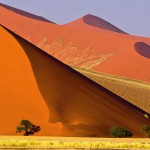 Highlights of Namibia by private train


24 July, 2019 – 06 August, 2019
A land of diversity and contrasts, Namibia lies on the West Coast of Southern Africa and is home to some of the most beautiful desert plains and sand dunes. Namibia is also one of the largest countries in Africa, covering 824,000 square kilometres, and whilst it has the second lowest population density on the globe, Namibia is home to proud tribes steeped in tradition, herds of rare desert-dwelling elephants, wild horses and massive colonies of seals.  The landscape is comprised of vast and often inaccessible desert, often alien-like terrain, and an extraordinary abundance of wildlife.   Come and join us as we traverse this dramatic landscape by private train and we'll share with you experiences ranging from visits to quaint German-inspired towns to uninhabitable deserts, bushland filled with wildlife and the highest sand dunes in the world.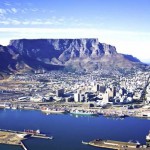 Highlights of South Africa


06 August, 2019  – 22 August, 2019
Come and enjoy our tour of South Africa encompassing spectacular scenery, unique culture and history, and the opportunity for some fascinating wildlife encounters.  We begin in Cape Town, a singularly beautiful city crowned by the magnificent Table Mountain National Park, and follow the Whale Coast and the Garden Route  en-route to Johannesburg.  With pristine beaches flanked by rivers and rolling mountain ranges dotted with lush forests and valleys, the Garden Route is undoubtedly one of the most picturesque regions in South Africa, and one of the most spectacular stretches of coastline in the world.   After sightseeing in Pretoria and Johannesburg we spend 6 nights on safari near Kruger in search of the big five: lions, elephants, leopards, rhinos and buffalo.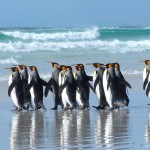 South America  with scenic cruising in the Chilean fjords


18 November, 2019 – 04 December, 2019
Optional add ons:  Pre-cruise tour of Iguassu Falls with Rio de Janeiro and /or post-cruise tour of Cusco and Machu Picchu
Extraordinary landscapes with stunning scenery, and photographic opportunities you never thought possible,  will leave you in awe of Mother Nature on this incredible journey.
We begin in Rio de Janeiro, set in arguably the world's most dramatic urban setting, and sail to Sao Paulo South America's largest city before visiting Buenos Aires in Argentina, and Montevideo in Uruguay.  It's springtime in November and a glorious time to cruise this part of the world – if we're lucky we'll even spot the penguins building their nests in the Falkland Islands  before we head to the ice covered wonders of Antarctica.  Perhaps even more jaw-dropping beautiful are the dramatic fjords, glaciers and mountain peaks of Chilean fjords. Their monumental glacier walls of blue ice, mountain peaks and abundant marine life are a wildlife photographer's dream.    
To contact us for reservations or enquiries:
Destination World Travel

PO Box 2040

South Plympton    South Australia   5038      Australia
Phone:  08-8293-6988   Outside of Australia 61-8-8293-6988

Email:  destinationworld@internode.on.net