Ecuador, Amazon rainforest and Galapagos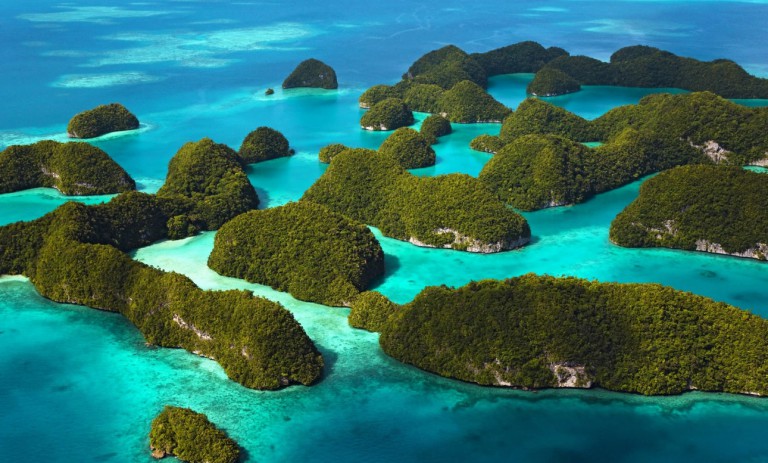 Ecuador, Amazon rainforest and Galapagos
*Escorted from Australia
 Guaranteed SINGLE room throughout
 Commencing Guayaquil 16 March, 2018

The Galapagos Islands are one of the top reasons for visiting Ecuador. This famed archipelago boasts beautiful, crystal clear waters, striking volcanic landscapes, and close experiences with a unique array of wildlife.  However, Ecuador is more than Galapagos.  The unusual variety of ecosystems packed into this small stretch of land accounts for an astounding biodiversity, the largest in the world proportional to country size.
Our tour encompasses Ecuador's world-famous contrasting ecosystems including the highlands of the Andes, the Amazon rain forest and the Galapagos Islands.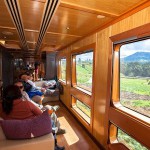 From the shores of the Pacific Ocean to the highlands of the Andes, join us on this journey of a lifetime, following in the footsteps of the greatest travellers, scientists and explorers of the past.  We begin our tour experiencing some of the wonders of Ecuador on board Tren Crucero, recognised as the Leading Luxury Train in South America.
During our  journey  aboard Tren Crucero we climb 3600 metres in barely 450 km, experiencing one of the most dramatic changes in vegetation and scenery in the world. From the fertile plains in the coast we climb to the highlands in the Andes through the mythical Devil's Nose pass. Riding across the Avenue of Volcanoes we reach Quito, Cultural World Heritage by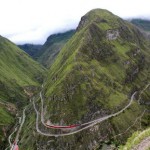 UNESCO, to continue to Otavalo, amidst the Northern Andes, where we will explore the quichua culture, skills and traditions and have lunch in a very special hacienda, amidst export-class roses.   Nights are spent in characterful countryside hotels and haciendas and during the days on our train journey you'll discover the hidden secrets of Ecuador where  you have opportunities to hike the rain forest, roam ancestral markets, visit artisans' workshops, meet the last 'ice-harvester' of Chimborazo and be welcomed in indigenous communities where you will earn about Andean cosmogony and ancestral traditions.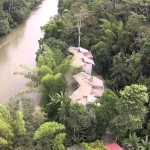 We'll then continue our adventure with a full immersion in peace and tranquillity at the natural sanctuary of Itamandi Eco-Lodge, situated along the banks of the Arajuno River, surrounded by lush vegetation and abundant tropical wildlife. Escape the stress of daily routine as you discover the secrets of the jungle through educational treks and night walks, visits to the parrot clay lick and animal rescue centre, cultural encounters with the Kichwa community, artisan production of chocolate and more.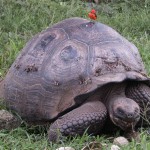 To complete this extraordinary experience, the Galapagos Islands await you for an unforgettable journey through white sand beaches, crystalline clear sea waters, lava tunnels and volcanic landscapes. Encounter giant tortoises, iguanas, sea lions, flamingos and a wide variety of birds and sea-life while you discover the wonders of these enchanted islands.
Day 1   16 March, 2018  Australia – Guayaquil   Make your own way to Guayaquil.    We can book the best airfare for you and team you up with others who may be on the same flight or you can make your own flight reservations using frequent flyer points.    Meet your Australian escorts at the hotel in Guayaquil.
Accommodation:  Holiday Inn Guayaquil Airport (or similar) overnight
A 5-minute walk from terminals at Aeropuerto Internacional José Joaquín de Olmedo, this modern hotel is also 2 km from the Centro de Convenciones de Guayaquil.   Sophisticated rooms with tile floors include free Wi-Fi, iPod/iPhone docks and flat-screen TVs. All have desks, minibars, and tea and coffeemakers. There's a contemporary bistro/bar, an outdoor pool and a hot tub, as well as a fitness room. An airport shuttle is available.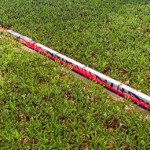 Day 2  17  March, 2018  Guayaquil – Duran – Yaguachi – Naranjito – Bucay
We transfer to Duran this morning to commence our Tren Crucero journey.    We depart from Durán on the coast early in the morning, our heritage convoy pulled by a vintage steam engine from Durán to Yaguachi. We switch engines in Yaguachi and continue across rice, sugar cane, banana and pineapple plantations to Naranjito.  Lunch is served in a traditional hacienda, where we will learn about the best cocoa bean in the world and taste home-made chocolate. After a show of Montubio culture (the word monte describes the agricultural fields and the Montubio culture preserves the customs and folklore of the early settlers of the region) we continue our trip towards Bucay.  If the day is clear, we will get tour first glimpse of the Andes in the distance.
Accommodation:   Bucay overnight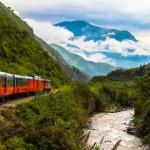 Day 3   18 March, 2018  Bucay – Huigra – The Devil's Nose – Alausí – Colta – Riobamba    As we travel along the canyon of river Chanchán the vegetation and temperature change abruptly. The cloud forest clears out and the sparse vegetation of the highlands takes its place, while the stone walls of the Andes loom in the horizon.    The train makes a stop at Pistishi lookout, where we can get a good glimpse of the impressive feat of engineering ahead of us, before start the daunting climb of mythical Devil's nose. After a 450 meter climb, in barely 12 kilometres of dizzying zig zag, the train finally reaches the quaint village of Alausi, in the Andes.    We continue our journey to Riobamba, crossing colourful quinoa fields. In Colta we visit the indigenous community of Palacio Real, where we learn about llama breeding.   We arrive in Riobamba pulled by a powerful steam engine, with time to visit the Train Station Artisans' Square before heading to our hotel.
Accommodation:  Riobamba overnight


Day 4   19 March, 2018   Riobamba – Urbina – Boliche – Quito  We depart for Urbina, the highest point in our itinerary at 3600m. There, in the eastern flanks of Chimborazo volcano awaits the last ice merchant.  For over half a century Baltazar Uschca has hiked up the slopes of Mount Chimborazo, Ecuador's tallest mountain, to harvest the glacial ice that covers this dormant volcano.  In the past 40 ice merchants made the journey up the mountain at a time, however now Baltazar works alone.   Using just his hands and a pickaxe he performs a task  that would have looked no different a hundred years ago, yet the necessity of ice from the mountain became outdated with the advent of refrigeration.  At $2.50 per 80lb. block of ice, Baltazar makes no more than $25 per week.  Like clockwork, twice a week, Baltazar who is now over 70, continues to harvest the ice and sells it at the bustling city market.   We'll have opportunity to purchase icecream made from this very special ice as we listen to him tell the tale of his ancestral trade.
Then we ride north along the Avenue of Volcanoes, the fertile valley sheltered between the two arms of the Andes mountain range. On clear days you can spot up to twenty volcanoes from the comfort of your seat. In the skirts of Cotopaxi volcano we will explore a singular Andean forest trail before continuing our ride towards Quito, with its UNESCO World Heritage old quarter.
Accommodation: Mercure Alameda Quito (or similar)  – 3 nights
Mercure Hotel Alameda is situated just steps away from the Artisan Market on Quito's showcase shopping street, Avenida Amazonas, within the district of Mariscal Sucre.   All guest rooms  feature a satellite TV and an en suite bathroom with a bathtub. In addition, the bedrooms all have WiFi connectivity, free bottled water and a safety-deposit box. The property starts breakfast service at 06:00 and offers a coffee station throughout the morning. Restaurant Spicy is the hotel's elegant dining establishment, serving a varied menu of local and international cuisine. A French bakery is also available. There are also many restaurants within a few minutes' walk of the hotel.   Guests can make use of Mercure Hotel Alameda's 24-hour business centre, and also a fitness centre. The hotel is local close to many sites of cultural interest, including the Casa de Cultura Ecuatoriana which is 5 minutes' walk away.
Day 5   20 March, 2018    Quito – Otavalo – Ibarra – Quito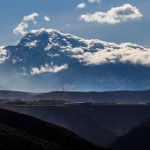 Our journey continues to the Northern Andes. In Otavalo, home to a millenary market, we board the train, pulled by a lovingly restored steam engine. During the day we will discover the culture, traditions, music, gastronomy, paintings and the antique skill of woodcarving, learned from the renowned masters of the Quito carving school, back in the XVIIth century. After having lunch we head back to Quito and have the remainder of the day at leisure.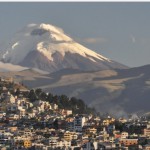 Day 6  21 March, 2018   Quito   Enjoy an orientation tour of Quito this morning and then you can spend your day exploring the old town of Quito and the surrounding area at leisure.  Dinner is included tonight.
Quito is the biggest, best-preserved colonial city of America and was declared a UNESCO World Heritage Site in 1978. The city is considered the Cultural Capital of South America and the second most important city of the old Inca Empire.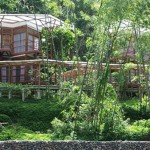 Day 7   22 March, 2018   Quito –  Itamandi   Today we will drive down on a curvy road towards the Amazon Rainforest, stopping at the "Guacamayos Lookout" (macaws), located in between Sumaco and Antizana National Reserves (low elevation cloud forest) to observe the magic blanket of clouds that covers the Amazon rain forest, until we finally get to the Arajuno River, where a motorized canoe will take us for 20 minutes up the river to the Itamandi Eco-Lodge.
Once we arrive at the dock area of Itamandi Eco Lodge, the resident manager will greet you with a delicious welcome cocktail. From there we will continue to relax in the bar area with a fresh tropical snack.  Breakfast and dinner included
Accommodation: Itamandi Eco-Lodge (or similar)   3 nights
Itamandi EcoLodge offers sustainable travel and ecotourism in one of the most interesting places in the world: the Rainforest. Just a 4-hour car and a short canoe ride away from Quito is our exclusive, eco-friendly destination. Situated along the banks of the Arajuno River and 40min. from Tena, there are lots of possible activities and excursions during your stay. This unique location allows us to offer an interesting itinerary, including a cultural visit to a Kichwa community, where you can attend the presentation of folkloric dances with the children of the community, educational treks through primary forests, night walks, a visit to the parrot clay lick, bird watching, floating down the Arajuno River on tubes, production of artisan chocolate and more. Or a laid-back stay in our open-air hotel area with pool, full service bar and relaxing zone.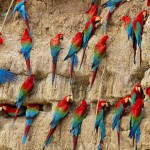 Day 8  23 March, 2018   Amazon Itamandi Eco-Lodge full day of activities Early in the morning we take a canoe ride for 15 minutes upstream to visit the parrot clay lick (Saladero), a unique site where parrots and parakeets gather in order to obtain the minerals that will help them to digest the fruits or seeds they have consumed. Binoculars are highly recommended to watch hundreds of parrots and parakeets approach the treetops and later come down to the clay bank to eat this mineral-rich soil.
After a couple of hours we take a hike along the shore of the river to try and spot the smallest monkey on earth, Titi monkey. Because they are so small, it is hard to see them in their lush environment. We go on a different trail to observe the typical flora and fauna of the tropical rainforest.
In the afternoon it is time to enjoy a cultural activity. An Amazonian Kichwa community will receive us and we learn about their way of life and the interaction they have with the forest. This encounter is going to show you that part of the Amazon that you do not find on the maps: the Amazon people.
We will take part in the preparation of the famous "Chicha", a fermented yucca drink that is also used during the local festivals. We will also try some of the local cuisine. We finish the visit with a traditional dance performed by the kids of this community and you will also have some time to buy some indigenous handicrafts. This little business supports the indigenous people in their daily life.   Optional activity: artisanal chocolate making.    Breakfast, lunch and dinner included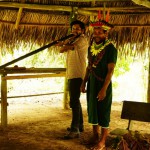 Day 9  24 March, 2018   Itamandi wildlife experience  Optional activity before breakfast: Bird Watching.   After breakfast, we take a 40-min canoe ride downriver to visit the "Isla Anaconda". We can observe the prehistoric bird "Hoatzin", woolly monkeys and squirrel monkeys, just to mention a few. We also visit a family in one of the indigenous communities to learn about their farming habits, medicinal plants, as well as the ancestral way of hunting with blowguns and handmade traps in the forest.   On this trip a delicious box lunch will be provided.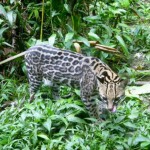 After lunch we will go to amaZOOnico, a rescue centre sheltering a number of different animals, some in danger of extinction.  amaZOOnico is an animal rescue centre located in the Ecuadorian Amazon rainforest that rehabilitates, reintroduces, and cares for animals who are victims of illegal trafficking.    All of the animals that arrive at the centre are brought in by the Ministry of the Environment, the result of confiscations from people who have kept them as pets or intended to sell or trade them on the black market. Some animals arrive suffering from multiple physical and behavioural problems which make it impossible for them to live free in the forest. In those cases, the rescue centre provides them with spacious and comfortable enclosures where they can live in the most natural conditions possible. In other cases, the animals arrive in good physical and mental condition and after passing through quarantine, various examinations, and a rehabilitation process, they can be successfully reintroduced into Selva Viva, the centre's protected forest.  Finally, we return to Itamandi Eco Lodge to enjoy the facilities of the hotel.  Breakfast, lunch and dinner included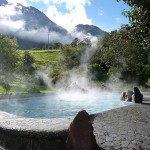 Day 10  25 March, 2018  Itamandi – Papallacta   After breakfast we check out from Itamandi and take a motorized canoe ride for 20 minutes to the Arajuno Bridge. We drive back up to the Andes across the eastern range of the Andes, stopping to visit the paradise of hummingbirds in Guango Reserve and finally continuing up to the Papallacta Spa resort, where we will soak in the volcanic hot springs, enjoying the view of the majestic Andean mountains.   Breakfast  included
Accommodation: Papallacta Hot Springs (or similar) overnight
Featuring a spa, a restaurant, and a hot spring bath, Termas de Papallacta offers rooms and bungalows with free Wi-Fi in Papallacta. Decorated with wooden walls and gabled roofs, rooms at Termas de Papallacta are fitted with wooden furnishing. International dishes can be ordered at the restaurant. Guests can relax in the thermal and swimming pools. Several beauty treatments are available at the spa, including aromatherapy, therapeutic massages, body treatments with mud and clay or chocolate, individual hydro massages, and Turkish baths at the Thermal Cave.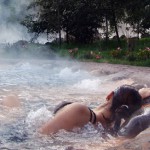 Day 11 26 March, 2018   Papallacta – Quito   After breakfast,  you have the option exploring the magic of the thick cloud forest, enjoying a guided hike during which you will have plenty of opportunities to see an incredible diversity of birdlife, including toucans, hummingbirds, jays, hawks, parrots, quetzals, cook of the rock, etc. Flowers abound in this region, so have the cameras ready for photos of orchids, bromeliads, ferns, etc.  Alternatively, you could relax and enjoy  the exclusive spa treatments  (additional cost) combined with the benefits of thermal water. Later this afternoon  we will be transferred back to Quito to prepare for our Galapagos adventure.  Breakfast and lunch is included.
Accommodation: Mercure Alameda Hotel (or similar) overnight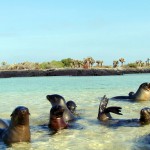 Day 12  27 March, 2018   Quito – Galapagos San Cristobal  Today we get ready to explore the most amazing archipelago in the Pacific coast and the place where Charles Darwin based its theory of the evolution of species. We board a morning flight from Quito to the island of San Cristóbal. Once arrived, we have a transfer to the hotel in the town of Puerto Moreno and a short briefing about the next days, before the adventure begins.
In the afternoon we head to "La Loberia", which is both home beach and nursery for large Galapagos sea lions. We can spot them launching over rocks or just lazily dozing in the sand. We also get to see yellow warbler birds, frigate birds, and several species of Darwin finches along the beach. In-between the rocks we can find marine iguanas, which are only found in the Galapagos. We also have the time to go for a refreshing swim, explore the waters with our snorkel equipment and enjoy the beach.  Breakfast included
Accommodation: Hotel Blue Marlin (or similar) – 2 nights
Located just 300 m from the seafront promenade in San Cristóbal, Galapagos, Hotel Blue Marlin offers an outdoor pool and hot tub, free WiFi and spacious air-conditioned rooms with garden views.    Each functional room at the Blue Marlin will provide you with a minibar and a TV with cable channels. The private bathrooms come with free toiletries.  This small hotel has 24-hour reception and offers personalised attention to its guests. Cafés, restaurants and a market can be found within a 2-minute walk of Hotel Blue Marlin, while the beach is a 15-minute walk away.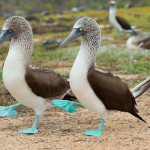 Day 13   28 March, 2018  Kicker Rock – San Cristobal   After breakfast, we will take a speed boat to Kicker Rock,  known as the Sleeping Lion (Leon Dormido) because of its resemblance. This site is located off the coast of San Cristobal. The remains of a lava cone eroded by the sea, two vertical rocks rising 500 feet above the ocean, form a small channel that is navigable by small boats. This Galapagos Islands natural monument has become a favorite sight due to the many tropicbirds, frigate birds and boobies that fill the sky in this area. Beneath the sea, the crystal waters offer a brilliant show of colorful tropical fish, such as rainbow fish, and sharks, like hammerhead-, reef- and white tip sharks. After lunch, we visit Sea Lions Island (Isla de Los Lobos). This appropriately named island is ripe with noisy, frolicking, jolly sea lions who will welcome us to their home with open fins. This island also offers great snorkeling opportunities as well as the chance to see blue-footed and Nazca boobies.  Breakfast and box lunch included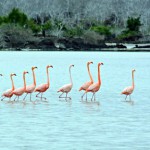 Day 14   29 March, 2018  San Cristobal  –  Isabela Island   After breakfast,  we take a short flight to Isabela Island, the largest island in the archipelago and the place where the most volcanic activity in the Galapagos is reported.   The island is formed by six shield volcanoes, Alcedo, Cerra Azul, Darwin, Ecuador, Sierra Negra and Wolf, five of them still active, and therefore the island is one of the most volcanically active places on earth.
In the afternoon, we explore the incredible ecosystem and wildlife of the island, enjoying great views of flamingos and marine iguanas in the salt water lagoons, white sand beaches and mangrove forests. This area is filled with birdlife, including American oyster catchers, herons, flamingos, finches and many shore birds, as well as the ubiquitous sea lions and marine iguanas.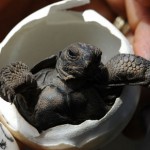 One of the highlights of today is the Tortoise Breeding Centre, where we will see the giant tortoises in the various stages of development, from eggs to small hatchlings, to juveniles to sub adults. We will also visit the Wall of Tears, a massive wall built with lava rocks. This site dates back to the '50s, when Isabela was used as a penal colony and prisoners were forced to build the wall to keep them from going mad, because of the isolation they experienced.    After dinner we can enjoy a breath-taking sunset on the beach of Puerto Villamil.   Breakfast included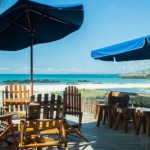 Accommodation: Casa Marita (or similar) – 3 nights
This property is 1 minute walk from the beach. Surrounded by palm trees and the white-sanded beaches of Puerto Villamil, La Casa de Marita offers stylish accommodation in beautiful Isabela Island. Free Wi-Fi and buffet breakfast are included.    All rooms are decorated in unique contemporary artistic styles and are fully equipped with air conditioning, minibars, and comfortable seating areas.  La Casa de Marita's restaurant serves both national and international dishes made only from fresh, organic, ingredients entirely grown and harvested in Marita's plantation. Guests can relax on the hammocks overlooking the sea, or enjoy themselves reading a book from the library. Many outdoor activities, such as snorkeling and hiking trips, can be requested at the hotel.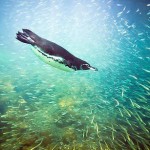 Day 15  30 March, 2018   Tintoreras – Isabela Island    Today we will visit Tintoreras Islet, located at a short distance from Puerto Villamil and home to a great variety of wildlife. We will have a fantastic snorkeling experience in its turquoise, crystalline waters, inhabited by white-tipped reef sharks, Galapagos Penguins (the only penguin in the northern hemisphere), marine turtles and sea lions.
Later, we will take a walk to explore the islet beaches, surrounded by mangroves. This is one of the few sites where marine iguanas can reproduce successfully.    Breakfast and box lunch included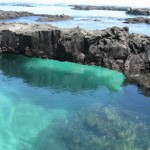 Day 16   31 March, 2018    Lava Tunnels – Isabela Island   Today, we explore the amazing formations of lava created by the last eruptions of the Volcanic Island along the seashore. This magical place is been used by the staff of BBC /National Geographic for their documentaries. It is a labyrinth of lava arches inside the breakers with crystal clear water full of huge sea turtles, eagle rays, sea lions, fish, white tipped reef sharks and more. Turtles navigate their own highway from the mangroves to the open sea through "Los Tuneles". Over here, we will have the best snorkeling opportunity with all these beautiful animals, including the curious Galapagos penguin playing around.
After the trip, you can enjoy some optional activities such as snorkeling at "Concha de Perla", taking surfing lessons or just relax on the exotic white-sand beaches of Isabela Island.  Breakfast and box lunch included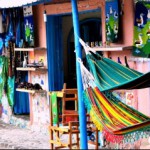 Day 17  01 April, 2018  Isabela –  Santa Cruz   – Quito  After  breakfast this morning we embark on a fast boat from Isabela to Santa Cruz Island and visit the Charles Darwin Research Station to learn more about many of the endemic species we met during our adventure, as well as the ongoing conservation and management efforts on the Galapagos Islands.   Remainder of day is at leisure.
Puerto Ayora, located on the southern end of Isla Santa Cruz, is the largest town and most visited place in the Galapagos Islands. The hub of most activity in the Galapagos, Puerto Ayora is a charming, bustling port town where sea, sun, seabirds and sailboats coexist in happy equilibrium.
Accommodation:  Santa Cruz  2 nights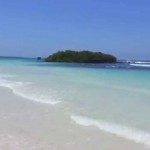 Day 18  02 April, 2018   Santa Cruz Island
Today, you can experience the Galapagos at your pace! As an option, you can go on a self-guided exploration walk through a dry forest to Tortuga Bay (about 3 ½ miles long), a beautiful white sand beach and nesting side to thousands of marine turtles. This beautiful place is perfect for swimming or snorkelling. Alternatively, you can join any of the optional activities (at an extra cost), such as a trip to Floreana Island, Bartolome Island or a scuba-diving day trip, just to mention a few.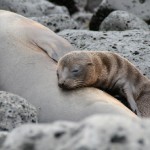 Day 19  03 April, 2018  Wednesday  Santa Cruz – Baltra – Quito
After our final breakfast on the Galapagos Island and the last photos taken of sea lions, we have a transfer to Baltra's airport in time to catch the flight back to the mainland.
Accommodation: Mercure Alameda Hotel (or similar) overnight
Day 20   04 April, 2018   Departure     Sadly, our tour ends after breakfast this morning.   We would be happy to assist with your onward travel arrangements.
Tour cost  $AU10890  includes:
Services of an Australian tour escort from arrival into Guayaquil until departure from Quito
Services of local guides
Accommodation in SINGLE room with private facilities throughout
Transportation on board Tren Crucero
Sightseeing as per itinerary
All meals during the Tren Crucero itinerary including snacks and soft drinks on the train
English speaking guide on the train
Luggage porterage at hotels during Tren Crucero itinerary
Economy class airfare Quito – Galapagos – Quito
One way flight San Cristobal – Isabela,
Sea transportation Santa Cruz – Isabela island
Canoe riding in Arajuno river
Educational hiking in the Amazon
Visiting local Kichwa Community
Wildlife encounters with monkeys
Amazoonico Rescue Center
Papallacta hot springs
Guango Hummingbird Sanctuary
Snorkeling at Kicker Rock and Isla de los Lobos
Tortoise breeding centre and flamingo lagoon in Isabela Island
Snorkeling in Tintoreras and Lava Tunnels
Wall of Tears
Charles Darwin Research Station
Hiking in Santa Cruz highlands
Tour cost does not include:
International airline tickets and air ticket taxes
Meals other than specified in itinerary
Alcoholic drinks (wine, beer and whisky are available on the train at the bar)
Meals or visits not detailed on the itinerary
Gratuities
Items of a personal nature
Transfers at any time that differs from main group arrangements
Anything not stated in 'inclusions'
Please note:   This tour involves services which are settled in a number of currencies and the exchange rate has been calculated on rates current at the time of uploading this tour onto our website.  
Should there be a fluctuation of exchange rates of more than 3% from this time to the time we receive payment, we reserve the right to pass on an exchange rate surcharge.
   To contact us for reservations or enquiries:
Destination World Travel

PO Box 2040

South Plympton    South Australia   5038      Australia
Phone:  08-8293-6988   Outside of Australia 61-8-8293-6988

Email:  destinationworld@internode.on.net