Myanmar with Irrawaddy Cruise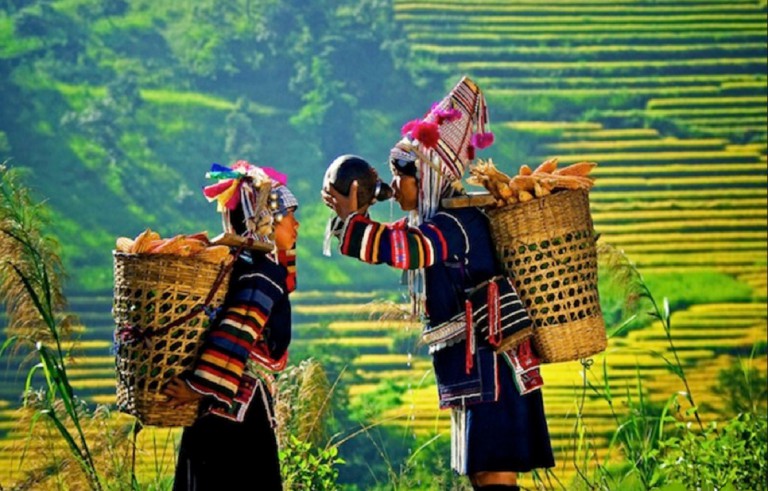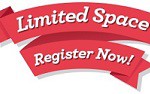 Join our group of single travellers as we journey to untouched Myanmar (Burma),  one of the most magical and undiscovered destinations in the world; a golden land of breathtaking beauty and charm that is steeped in fascinating history and traditions, a land where holy men clad in traditional longyi are revered, thousands of ancient, religious stupas rise out of flat plains and floating-village life ebbs and flows upon Inle Lake.
Then we have three nights to experience the serenity of Inle Lake, often described as  most magical place of  Myanmar and famous for its scenic beauty and the unique leg-rowing of the Inthas, the native lake-dwellers.  Picture a vast, serene lake – 13.5 miles long and seven miles wide – fringed by marshes and floating gardens, where stilt-house villages and Buddhist temples rise above the water, and Intha fisherfolk propel their boats along via their unique technique of leg-rowing. Surrounding the lake are hills that are home to myriad minorities: Shan, Pa-O, Taung Yo, Danu, Kayah and Danaw, who descend from their villages for markets that hopscotch around the towns of the region on a five-day cycle.
We continue our journey to Mandalay where the luxurious, all-suite ship Sanctuary Ananda takes us in style for seven nights on a voyage of breathtaking beauty and discovery downstream and upstream on the beautiful Irrawaddy River to Bagan and then back to Mandalay.
Escorted from Australia
Guaranteed single room
13 September, 2018 –  26 September, 2018
Day 1   13 September, 2018  Arrive Yangon.  Use your frequent flyer points or we will book the best airfare for you and team you up with others in the group who are on the same flight.  Current schedules suggest Singapore Airlines will offer the best flight timings and arrive into Yangon in the morning.  Upon arrival (provided you are travelling with the main group), you will be welcomed by your guide at the Yangon International airport and transferred to your hotel for check in. The remainder of your day is at leisure.  Early check in is subject to room availability.  Official check in time is 2.00PM.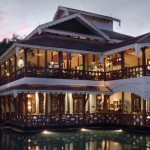 Accommodation:   Belmond Governor's Residence (or similar) 3 nights
A romantic, colonial-style mansion dating from the 1920s, Belmond Governor's Residence is redolent of the days when it was home to the ruler of Myanmar's southern states.  Located in the elegant Embassy Quarter, Belmond Governor's Residence conjures up a bygone era while offering every modern pleasure. With its fan-cooled verandas and teak armchairs, step inside and discover the most timeless luxury hotel in Yangon.   Set in a verdant garden dotted with lotus pools, the hotel is truly magical.  It features an outdoor swimming pool, 3 dining options and rooms with free WiFi. Guests can enjoy complimentary bicycle tours. Teak furnishings and wooden flooring feature throughout rooms at The Governor's. Each well-appointed room is fitted with a TV and an en suite bathroom with a large sunken bathtub. Guests can spend some quiet time in the library, or take a relaxing stroll along the lotus ponds.
Yangon is a city where contemporary and colonial Myanmar (19th and 20th centuries) continue to coexist decades after the departure of the British. A handsome city with a history of over two millennia, Yangon stood as the country's capital for 100 years. Rebuilt on a grid plan in the 1850s, the wide tree-lined boulevards are bordered by stately stone buildings. In the 1880s, Yangon was renowned as "the Queen of the East". Today, visitors can immerse themselves in the chaotic street-life, thriving markets, charming tea shops and modern, diverse eateries or simply wander the bustling, yet incredibly safe city.
Tonight we have an unforgettable fine dining experience at the acclaimed Le Planteur restaurant. Established in Yangon in 1997 and relocated in 2014, Le Planteur is one of the premium fine dining restaurants in Yangon. Now situated in a serene landscaped garden overlooking Inya Lake, the mansion has been carefully restored to its original form; a blend of colonial design with charming Myanmar influences.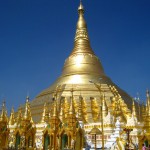 Day 2   14 September,2018   Yangon  After breakfast we visit Shwedagon Pagoda with our local guide. This architectural masterpiece is a golden fantasy of gilded stupas, serene statues of Buddha and mythical beasts and is said to be over 2,500 years old. According to legend, eight hairs of the last Buddha are enshrined within the gleaming golden stupa. On the outside, the stupa is plated with 8,688 solid gold slabs and the tip of the stupa is set with 5,448 diamonds and 2,317 rubies, sapphires and topaz stones. A huge emerald sits in the middle to catch the first and last rays of the sun, literally the jewel in the crowning glory of Burmese architecture.
Proceed to visit the Reclining Buddha Pagoda. Not actually a true pagoda, this impressive open sided pavilion houses a 230-foot Buddha statue in the reclining position. Also within the pagoda enclosure is a centre devoted to the study of sacred Buddhist manuscripts and a collection of Buddha effigies in the Buddha Shrine Hall showing how the image of Buddha differed throughout the 16-17th centuries.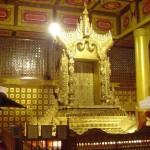 Then, you will visit the National Museum, the showpiece of which is the "Lion's Throne", a wooden throne inlaid with intricate gold and adorned with delicate lacquer work. The marvellous throne is a striking example of the traditional local art of woodcarving. The throne was taken from Mandalay in 1886 by the British and returned later in 1964 as a goodwill gesture.
Please note: The National Museum is closed on Mondays and public holidays.
Lunch is included today and will be served at Rangoon Tea House.  Then around 02.00PM, you will return back to you your hotel where the rest of your afternoon is at your leisure to enjoy the hotel facilities.
Day 3  15 September, 2018  Yangon   Yangon, formerly known as Rangoon, remains the largest city in Myanmar. Although no longer the capital, it is still the country's economic hub and is home to approximately four million people.  While the city now boasts several few high-rise buildings, most of the city's streets are leafy boulevards lined with impressive colonial buildings that make the visitor feel like they have stepped back into another era.  Today our guide will take us for a walk along Pansodan Street to admire the colonial-style Post Office and High Court. Continue further towards the river to observe City Hall and the Customs House, all the while passing religious pagodas and well-maintained parks.  End your walk at the Strand Hotel, a colonial building whose popular Strand Café is the perfect place for a coffee or tea to reflect on your day's experiences (drinks at your own expense).
Continue to visit Sule Pagoda. If the Shwedagon is the soul of Yangon, then Sule Pagoda is its heart. For centuries it has been the focus of much of the social and religious activity of the city.  The British established the pagoda as the centre of the urban area when they structured their grid-street system around it in the mid-19th century. The 157-foot pagoda remains the tallest building in the town area.
Proceed to Bogyoke Aung San Market (also known as Scott Market) where you can find all the consumer goods a Myanmar family could possibly need or want. Scott Market is a shopper's paradise; here you will find everything from old antique heirlooms to fresh fruits and vegetables and everything between all under one roof.    Dinner at Belmond Governor's Residence is included tonight.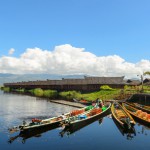 Day  4  16 September,2018   Yangon / Heho – Inle Lake   After breakfast, we transfer to the airport for our flight to Heho, the gateway to Inle Lake.  From Heho, a scenic one-hour drive leads to Nyaung Shwe, the gateway village to Inle Lake. Along the way, stop to see paper parasol making and the wooden Shwe Yan Pyay Monastery which features beautiful carvings and a collection of Buddha images.
Upon reaching the edges of Inle Lake, board a private motorboat to head out to Inle Lake, one of Myanmar's most spectacular sights. Inle Lake is a true gem. This special destination is so filled with charm and character; a place you wish you could keep to yourself – but once you've visited, you'll surely want to tell the world of the magic you discovered here. This enchanting destination is set in the hills of the southern Shan state in the east of Myanmar, near the border with China, Laos and Thailand. High hills flank the lake on both sides of the shore. The lakeshore and islands have hundreds of villages (including monasteries and pagodas) built on stilts, inhabited mostly by the industrious Intha people. Crystalline waters, lush green hills, deep, cloudless skies and a calming and serene lake inhabited by a jovial and welcoming community are the perfect ingredients for an idyllic vacation.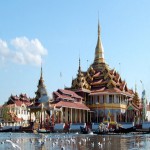 An important religious site in the Shan State, Phaung Daw Oo Pagoda enshrines five golden Buddha images carried back to Myanmar by the 12th century King Alaungsithu upon his return from the Malay Peninsula. The images were deposited in a cave near the lake and not rediscovered until centuries later. Since being relocated to this pagoda, the Buddha effigies have been so completely covered in gold leaf by worshipers that they have taken on an entirely different shape altogether.
After visiting the pagoda, witness the unique methods of farming and fishing on the lake during a scenic boat trip. The local residents create "floating gardens" from bundles of floating water hyacinths which, over time, develop a soil layer from the silt in the water and can be used to grow various fruits and vegetables. The most common crops growing on the buoyant gardens are cauliflower, tomato, cucumber, cabbage, bean and eggplant.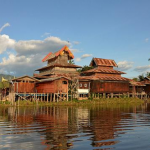 Next, visit the Ngaphechaung Monastery. This elegant wooden monastery is built on stilts over the lake and has an impressive collection of Buddha images in the Shan, Tibetan, Bagan and Innwa styles on a highly ornate wood and mosaic pedestal.
Remainder of the day is at leisure.
Accommodation:  Villa Inle, Inle Lake (or similar)  3 nights   Villa Inle Resort and Spa has a stunning location on the lakeside with a selection of villas that have been created so that they blend in with the environment. Bungalows at Villa Inle Resort & Spa are designed to harmoniously blend in with the natural environment of Inle Lake. Featuring hand-selected local paintings of Myanmar, Inle and Shan ethnic people, high wooden ceilings, and spacious living areas and bathrooms, they radiate a sensation of luxury accommodation.Accommodation includes all the facilities a modern traveller want to stay in – king size beds, air conditioning with heating facility, LCD television, sumptuous breakfast and WiFi access – while the lakefront balcony and floor-to-ceiling windows give your stay a sense of intimacy with the natural environment of Inle Lake: From your villa, you can watch as fishermen glide by on the lake, the water Buffalos cooling themselves off in the lake and flocks of migratory , Inle local birds take off from the surrounding treetops and the most beautiful sun set of Inle Lake.  The hotel has planted a selection of exotic fruit trees so guests can pick their own fresh fruit and there is also an organic vegetable garden. The spa is the perfect place after a day of sightseeing, with four treatment rooms and qualified therapists ready to rejuvenate and relax mind, body and soul. Villa Inle Resort & Spa is a beautiful exclusive property to explore the interesting mystique of Inle Lake.     Tonight enjoy a gastronomy dinner with ethnic show at our hotel.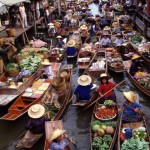 Day 5  17 September,2018    Inle Lake After breakfast our guide will take us on a private boat to Inle Lake's famous 5-day market. This vibrant market is held on a five day rotating cycle, visiting five villages around the lake in turn. Along the way you'll see the famous early-rising leg-rowing fishermen ply their trade, so be sure to keep your camera at the ready.  No matter where it's located, the buzzing market gives you the opportunity to see and meet the local hill tribe people as they buy and sell their goods, which range from intricate handmade crafts to produce grown on the lake's famous floating gardens.  The market is a photographer's dream, and the relaxed, soft-sell attitude will surely endear you further to the local community. Take time to stroll the fascinating marketplace with your guide, who will be on hand to explain – and help you sample, if you wish – some of the curious and exotic produce the vendors sell. Please note: the market will be closed on full moon days, black moon days and public holidays. Any purchases made at the market are at guest's own expense.
In the afternoon, you will enjoy a scenic boat ride along a densely forested river away from Inle Lake to visit Indein, a typical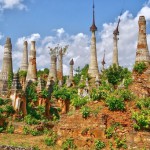 lakeside village situated in the south-west corner of the vast lake. Alight your boat to explore the village and observe the relaxed local lifestyle before making your way up a beautiful stairway lined with wooden columns and market stalls selling exotic trinkets to Shwe Indein Pagoda.  Shwe Indein comprises an impressive unrestored collection of ancient Shan-style stupas clustered together at the top of a hill. Once you reach the peak, you can enjoy not only the fascinating assortment of stupas, but also stunning views out across the lake and the surrounding area.    Dinner is included at our hotel tonight.
Day 6  18 September, 2018  Inle Lake  A day at leisure.
D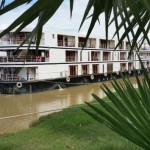 ay 7  19 September, 2018  Inle Lake – Heho / Mandalay   Enjoy breakfast at your hotel. Then, you will be transferred to the Heho airport for the flight to Mandalay. On arrival in Mandalay, we will transfer to the jetty to embark Sanctuary Ananda. Lunch will be served on board as we cruise towards the pagoda sprinkled hills of Sagaing. In the afternoon we will visit a Monastic school and orphanage where you will have the opportunity to understand the teachings of Buddhism. Next visit the Sagaing Hill, an important religious and monastic centre, home to some 554 monasteries and 6,000 monks and nuns. Take in the views from the top of the hill on the terraces of the Soon U Ponya Shin Pagoda which are truly breathtaking. Below and all around, pagodas of different shapes and sizes dot the landscape. Amarapura, was once known as 'The City of Immortals' which in its heyday held some 200,000 inhabitants.  Today, the leisurely 'clack-clack' from the looms of the cotton and silk weavers has replaced the noisy bustle of this former capital. Visit the U Bein Bridge, a spectacular place to enjoy the sunset. This long teak bridge snakes across the Taungthaman Lake. After sunset, return to the Sanctuary Ananda. A local performance will be followed by dinner on board.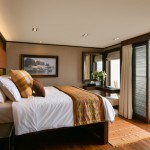 Custom-built  Sanctuary Ananda showcases original Burmese design and contemporary chic in an atmosphere of five-star comfort. In every suite, lush silks, polished teak and beautiful lacquer ware celebrate Myanmar's rich heritage of arts, crafts and textiles and Malaika Egyptian-cotton sheets ensure that we make you as relaxed as can be. Expect L'Occitane-stocked ensuite bathrooms, individually controlled air-conditioning and, naturally, consummate craftsmanship throughout. We have 14 deluxe suites which are the largest entry level cabins on the river with living space as well as either a double or twin beds. Each has a private balcony with outdoor chairs & table, and a separate en suite bathroom with monsoon shower.
Day 8  20 September Sin Kyun Early this morning Sanctuary Ananda will sail north to the quaint village of Sin Kyun, a village just north of Mandalay sponsored by Sanctuary Retreats Philanthropy. It has a population of just under 1,000 inhabitants and specialises in farming and hat making. Take an optional tour to witness firsthand the way of life in this unspoilt location seldom viewed by outsiders. Following the village Chief's request for a library and a house for an English teacher, Sanctuary Retreats Philanthropy donated the money necessary to begin this new partnership.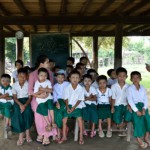 Departing the village after breakfast we sail towards Pakokku. Enjoy the beautiful scenery from the ship while passing Mingun, where you can see the unfinished Mingun Pagoda. As we continue our journey south, relax as we sail past villages, set against a backdrop of soft browns, rich tamarind trees with white and golden pagodas gracing the distant hills. There is no better way to enjoy this riverine picture than from the Kansi panorama lounge or your suite balcony. After lunch a variety of on board activities will be offered including a longyi (sarong) and thanaka (cosmetic) demonstration and a talk on Myanmar– covering the country's incredibly rich history, the recent controversial decades to the outlook for the future of The Golden Land. A delicious dinner will bring this exciting day to an end.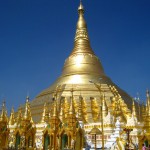 Day 9  21 September   Pakokku  After breakfast, join our back of house tour and take a cooking class with our Executive Chef.  One of our chefs will take you to the local market in Pakokku where mouth-watering fruit and vegetables are laid out with consummate style. We will return to the Sanctuary Ananda for lunch as we sail on to Bagan. After lunch on board, we will visit a small pagoda complex to see the different architecture of the stupas first-hand. Next, on to the great golden Shwezigon Pagoda. This holds a special place among Burmese pagodas for two reasons: it was the first major monument built in the Burmese style (as distinct from Mon style) following the country's conversion to Theravada Buddhism, and was the first pagoda to have nat spirit) images allowed within the precinct. The Shwezigon is said to contain important relics of the Gautama Buddha, two bones and a copy of a tooth. Enjoy the sunset over the Bagan plains. Admire the light change on the pagodas as they exude antiquity and mystery. Finally the sun sets behind the hills on the far side of the Ayeyarwady River, filling the sky with a reddish glow, a truly magic moment.  A local performance will be followed by dinner on board.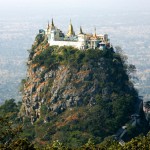 Day 10  22 September  Bagan This morning visit the temples of Bagan. First, visit the Ananda Temple. Completed in 1091 AD,  it is commonly referred to as one of the four great temples in Bagan. The Ananda is regarded by folklore as one of the most beautiful temples in Myanmar. A horse-cart will be your mode of transport through the Bagan plains, with several photo shops and a visit to Sulamani pagoda. En route to Mount Popa, visit a jaggery workshop which produces unrefined sugar. Lunch will be served at Popa Mountain Resort with spectacular views of the site. Mount Popa is bestknown as a pilgrimage site, with numerous Nat temples and relics. Choose to climb the 777 steps where pilgrims give offerings and pray to carved figures; it's a climb to take slowly, relishing the views. Return to the ship in the early evening and enjoy the sunset as we sail. Tonight, a candlelit sandbank dinner is served with the backdrop of the twinkling lights of Bagan.
Day 11  23 September, 2018  Bagan  Enjoy a morning tour of Bagan. Leaving at 9am we will visit a local village in the heart of the Bagan plain, to see the way of life of the local people. Next visit a lacquerware workshop. This ancient craft has been produced in Bagan since the time of King Anawrahta around 1050 AD. Here in the workshop the traditional methods are still used. After lunch on board, depart to visit , one of only four temples in Bagan built from stone brick. Known as the 'Rock Cave Tunnel', this cave-like temple is the perfect place to meditate. Built into a river bank, this is a temple unlike any other build in Bagan. Enjoy this wonder as you stroll past the underground corridors lit up by light wells.
En route back to the ship, visit a local village where you will be able to witness the traditional way of life for the Burmese people of this region. Get the chance to feel like a local as you wander past their settlements.  It is interesting to see how unaffected their daily routine is in the shadow of this UNESCO World Heritage Site.    Enjoy dinner on board tonight.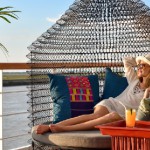 Day 12  24 September, 2018 Bagan  In the morning, visit the bustling local market of Nyaung U. The daily market is where the farmers meet to buy and sell a variety of goods, ranging from fruit and vegetables to china and lacquerware. We will then return to the ship for lunch and start sailing upstream towards Sagaing. Relax as we past villages set against a backdrop of soft browns, rich tamarind trees with white and golden pagodas gracing the distant hills.  After lunch enjoy the onboard activities followed by a delicious dinner in the Talifoo Restaurant.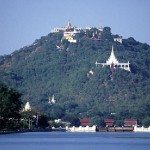 Day 13 25 September, 2018  Mandalay This morning offers another chance to cook with our Executive Chef, Sumet. Enjoy putting together the amazing Asian flavours while passing by Myanmar's spectacular countryside. In the afternoon, visit a gold leaf beating workshop where you will see how the thin gold leaf that covers Buddha statues is produced. Continue to a bronze-casting workshop to learn how the impressively-large statues you've seen across Myanmar are made. Your last stop of the day will be at the 774-ft (236-m) high Mandalay Hill upon which the Su Taung Pyai Pagoda rests. Once you reach the summit (via either one of the lengthy staircases or more relaxing escalators) you will be rewarded by a 360-degree view of Mandalay, from the Shan mountain range to the east to the Royal Palace in the south. A local performance will be followed by dinner on board.
Day 14  26 September, 2018  Mandalay   Sadly our tour has come to an end this morning.   After breakfast we will be transferred to the Mandalay airport for the flight home.   We would be happy to assist with your onward travel arrangements.
Please note:   We regret that due to the intricate logistics of this tour, itinerary changes are sometimes unavoidable.
Tour cost $AU6690  includes:
Services of an Destination World Travel escort from Australia
Services of English speaking guides for sightseeing in Yangon and Inle Lake
Economy class airfare Yangon/Heho/Mandalay
SINGLE room (double used as single) in Yangon and Inle Lake
DELUXE suite (double used as single) on board Sanctuary Ananda  – Bagan Deck

Upgrade to Mandalay Deck – deluxe suite additional $790

Breakfast daily
Other meals (dinners and lunch) as highlighted in the above itinerary
All meals, soft drinks, local beer and guided sightseeing included on the Sanctuary Ananda cruise
Entrance fees as per itinerary
Transfers as per itinerary
Tour cost does not include:
.  International airfare and air ticket taxes
.  Passports, visas or items of a personal nature
.  Drinks other than those included on Sanctuary Ananda
.  Gratuities
.  Upgrade to Mandalay Deck additional $790
.  Travel insurance
.  Transfers at any time different from main group arrangements
.  Anything not mentioned in 'inclusions'
Please note:   This tour involves services which are settled in a number of currencies and the exchange rate has been calculated on rates current at the time of uploading this tour onto our website.  
Should there be a fluctuation of exchange rates of more than 3% from this time to the time we receive payment, we reserve the right to pass on an exchange rate surcharge.